become a dealer

Join the Lindal Team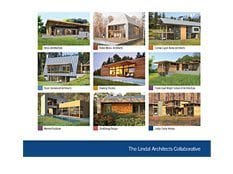 Become a Lindal Dealer
Lindal is now accepting applications for custom builders or design-build firms
Here at Lindal, we recognize that we can't do it alone. That's why we're always seeking local custom home builders and qualified sales and marketing-oriented entrepreneurs (with experience in real estate and custom home projects) who want to build businesses for themselves.
Does that describe you? If so, then we'd like to introduce you to an opportunity to start your own small business or start or expand your current custom home-building business!
Although it is very beneficial to have direct experience in housing or construction for this opportunity, it is not completely necessary, as we will train you.
The advantages of working with Lindal:
Housing leader for 70 years
Zero franchise fees
National marketing and brand recognition
Highly motivated Lindal leads: more than 50% own land
Marketing co-op
Corporate team, the most experienced in the industry
High-quality material and exclusive designs
The only green-approved, system-built home
Industry's only Lifetime Structural Warranty
Industry's best planbook, social media, and marketing tools
First and most successful partner in the Dwell Homes Collection
If you are interested in exploring this opportunity, contact us for more information.
We encourage you to visit our Business Opportunities Page to learn more about becoming a Lindal partner.