designer Lindal homes

Kyt Two
Kyt Two
Bedrooms: 3
Bathrooms: 2.5
Master Bedroom: Main Level
Total Area: 1407 sq. ft.
First Floor: 1057 sq. ft.
Other Floor: 350 sq. ft.
Size: 32' x 48'
Kyt is an abbreviation of the Greek word kytaro, which means cell. This OM Studio design is a small, efficient structure that can grow in units, depending on the site, program and budget.
Kyt Two is a double-volume configuration with an ample master suite on the single-story side and a flexible upper level on the double-story side. The upper level can be designed to include two bedrooms, a bath, and a study, or one bedroom, a bath, a study nook, and a two-story open space over the living room.
Kyt One is the single-volume configuration.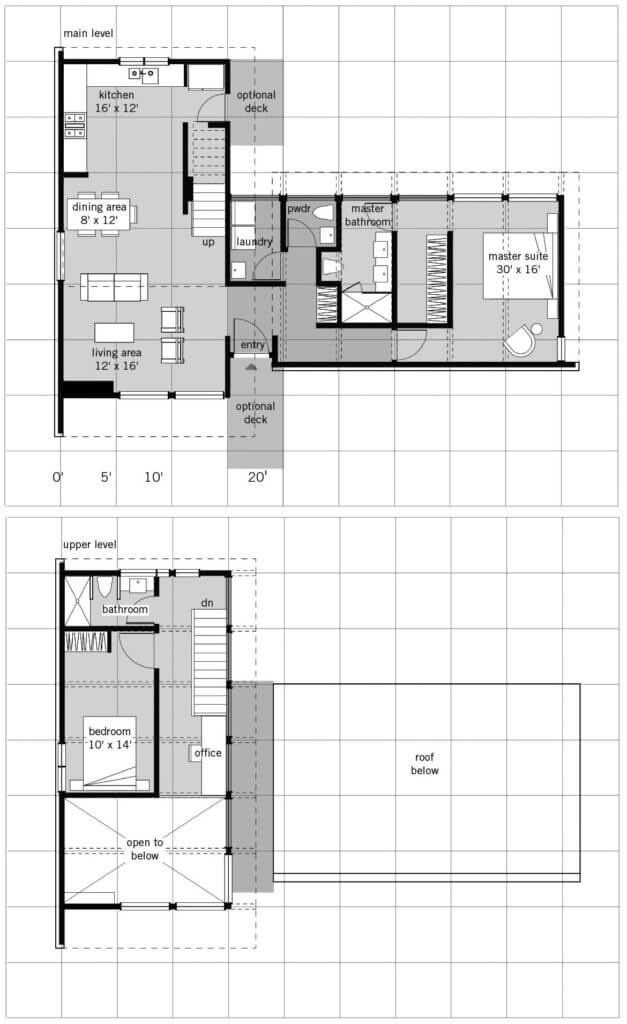 Enlarge