quick-ship-program Lindal homes

Quick Ship Classic Niagara Prow
Quick Ship Classic Niagara Prow
Bedrooms: 2
Bathrooms: 2
Master Bedroom: Main Level
Total Area:
First Floor: 870 sq. ft.
Other Floor: 402 sq. ft. loft
Size: 1272 sq. ft. (912 sq. ft. basement not included in total living area).
Good things come in small packages, like this classic home that's just over 1,200 square feet. The two-story prow gives an open airy feeling to the great room and dining room. The upstairs loft overlooking the great room makes an ideal office or family room.
The Quick Ship Niagara is available as part of the Lindal Quick Ship Program; a collection of best-selling homes already drawn to the final permit stage. Each comes with a menu of optional revisions. The option allow you to personalize your home in an efficient and cost-effective manner. Our Quick Ship homes are sold at a discount — subject to certain conditions — and can ship much faster than our more customized home packages.
The images shown here differ from the Quick Ship version of this home. Please consult your Lindal dealer for the Quick Ship Niagara specification sheet for the design, snow load, and Lindal materials of this home. This home design is a variation of the Classic Niagara Prow Home. 
Back to Quick Ship Home Page Contact Your Local Lindal Rep for Details and Pricing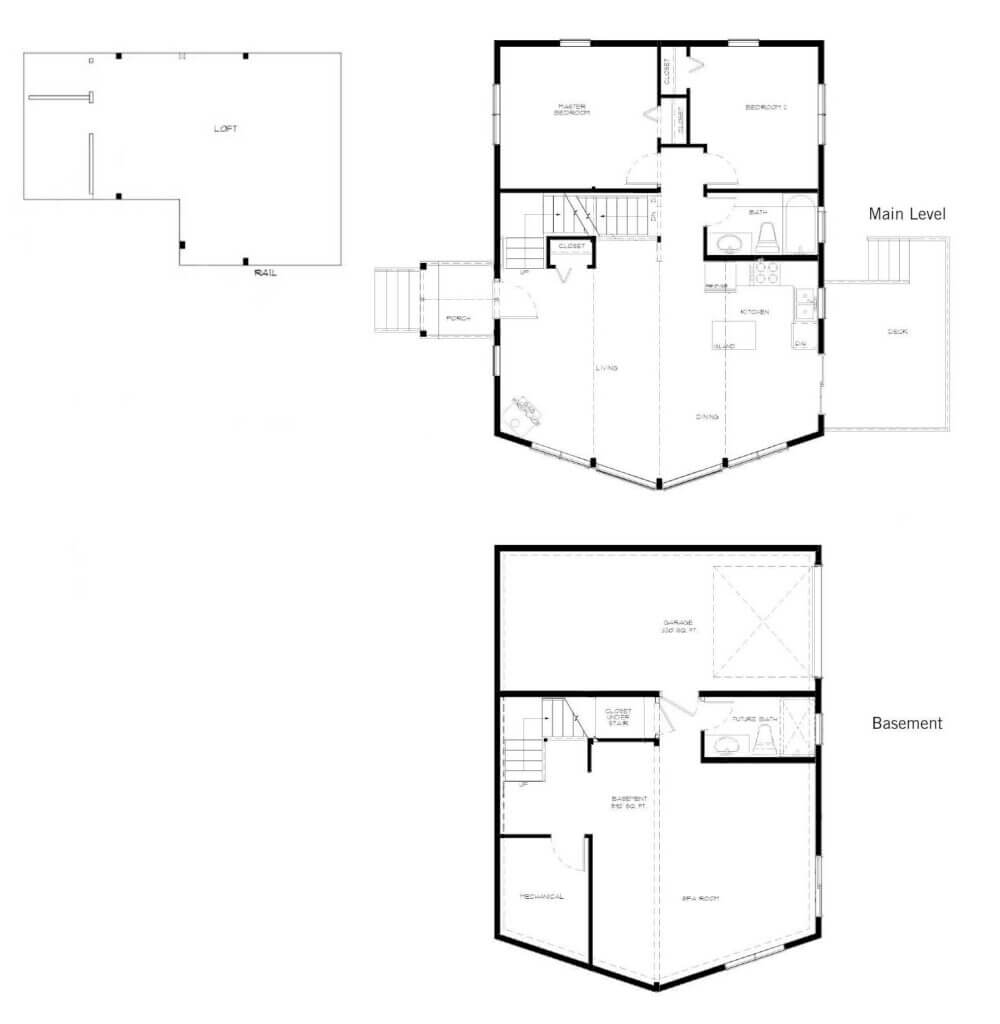 Enlarge
quick ship classic niagara prow

Image Gallery