quick-ship-program Lindal homes

Quick Ship Seafoam
Quick Ship Seafoam
Bedrooms: 2
Bathrooms: 2.5
Master Bedroom: Upper Level
Total Area: 2007
First Floor: 1540
Other Floor: 467
Size: 55'x55'
At just over 2000 square feet, the Seafoam is a functional, flexible and well-zoned modern wood home created by joining five simple volumes. The main two-story space contains a large communal area for cooking, dining and entertaining with a commodious master suite above. The living area, with fireplace and views in three directions, occupies its own wing and is located off the entry. A secondary bedroom suite occupies another wing. Part of the Lindal modern home portfolio.
Energy efficient features of this modern wood home include advanced framing, extra insulation and double-pane windows. The home is situated on the property to take advantage of natural movements of sun and shade throughout the day and during different seasons. Strategically placed overhangs and windows provide protection from the elements and natural cross-ventilation. Architectural glulam posts and beams are used throughout.
The Quick Ship Seafoam one of many home designs in the Quick Ship Program. These designs are already drafted to the final permit stage for faster pricing, parts manufacturing and materials delivery at a lower cost. We offer a limited menu of optional changes on our Quick Ship home packages. Please reach out to your local Lindal representative for details and pricing estimates.
The images shown here may include custom options that differ from the Quick Ship version. Please consult your local Lindal representative and the Quick Ship Seafoam specification sheet for the design, snow load, and Lindal materials of this home.
Reference  House #70670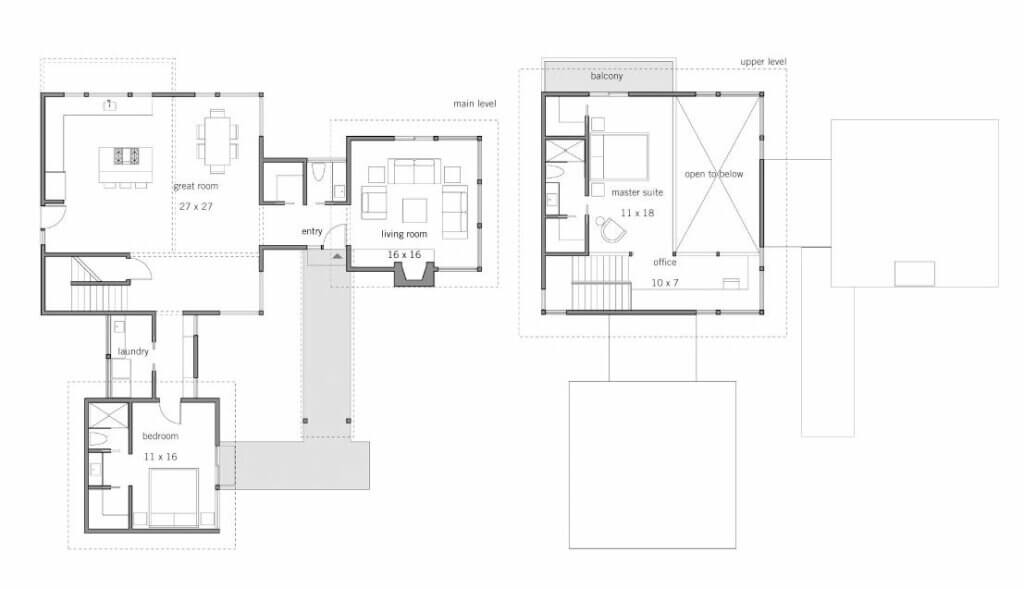 Enlarge
quick ship seafoam

Image Gallery