om-studio Lindal homes

Tholos 2088
Tholos 2088
Bedrooms: 3 + Office
Bathrooms: 2.5
Master Bedroom: Main Level
Total Area: 2088
First Floor: 2088
Other Floor: None
Size: 39'x84'
From OM Studio Design
Aris Georges founded OM Studio Design to further develop the principles of design he learned, practiced, and taught for nearly 30 years at Taliesin, the Frank Lloyd Wright School of Architecture in Wisconsin.
The Tholos 2088 (meaning Vault) has a single continuous vaulted space with a master bedroom volume separating the private and public patio areas. You can select either a shed or butterfly roof. Rather than a series of boxed-in spaces, the Tholos design uses clerestory windows to generate a sense of unified space with partitions. You can easily expand this design.
Add an optional basement and garage.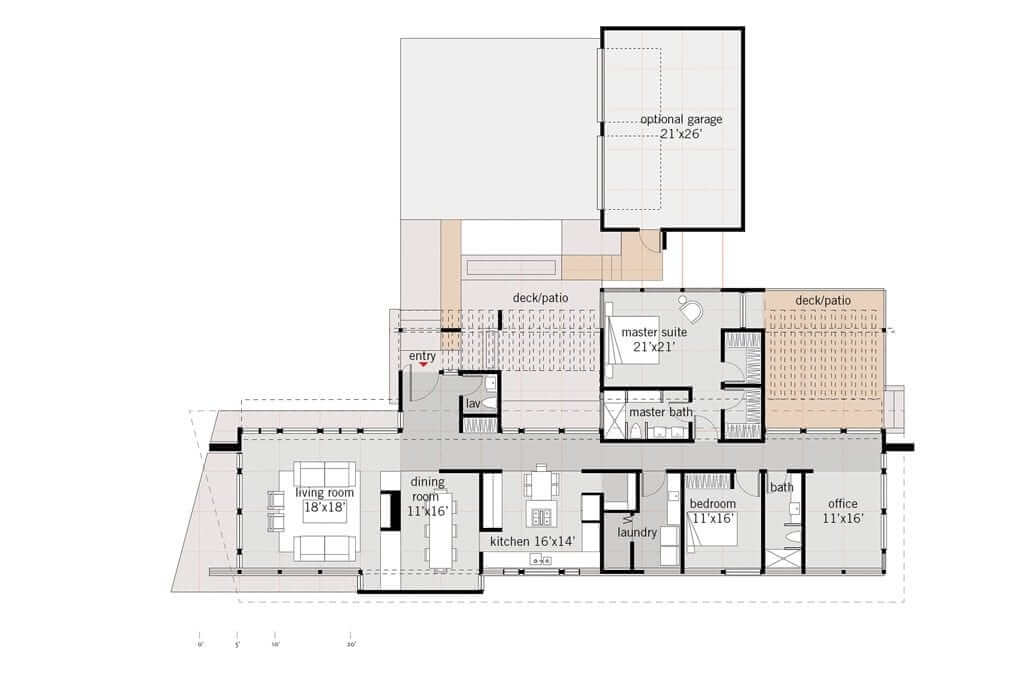 Enlarge
tholos 2088

Image Gallery