quick-ship-program Lindal homes

Quick Ship Newport Home
Quick Ship Newport Home
Bedrooms: 3
Bathrooms: 3
Master Bedroom: Main Level
Total Area: 3281 sq. ft.
First Floor: 1724 sq. ft.
Other Floor: 249 sq. ft.
Size: 3281 sq. ft.
In the Quick Ship Newport home, the roof line's distinctive double-pitch is reflected in the great room. This room is open to the dining room and kitchen. For ease of access, the master suite is located on the main floor. Upstairs is guest suite with its own bath balcony. In addition, the unfinished basement adds 1,308 sq. ft.
The Quick Ship Newport home is available as part of the Lindal Quick Ship Program. This program features a collection of best-selling homes in various styles from classic to modern, large to small. All houses in the program are already drawn to the final permit stage. Each plan includes a menu of optional revisions. These options allow you to personalize your home in an efficient and cost-effective manner. Quick Ship homes are sold at a discount — subject to certain conditions — and can ship much faster than our more customized home packages.
House reference number: #41972
The images shown here include Lindal options that differ from the Quick Ship version. Please consult your Lindal dealer about the Quick Ship Newport home specification sheet for the design and Lindal materials of this Quick Ship home #41972.  Scroll down to see more images, floor plans, and elevations.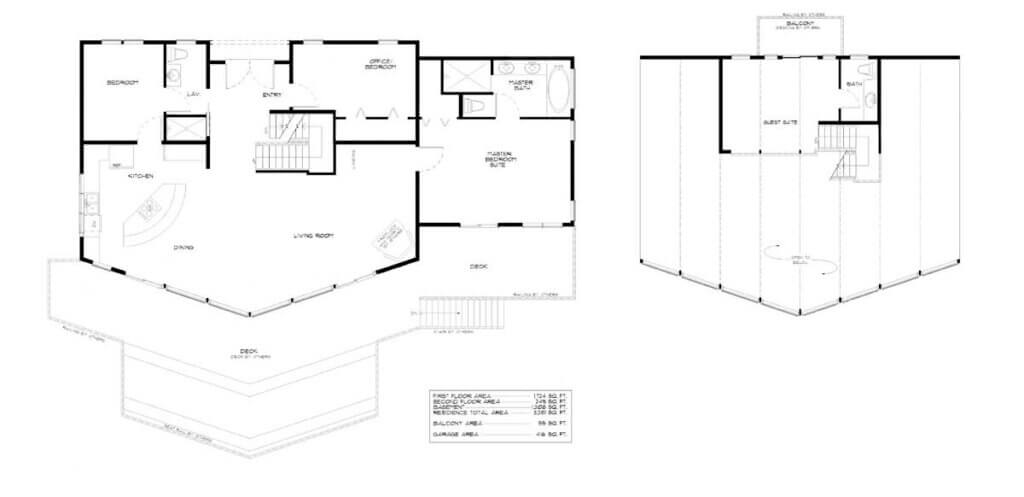 Enlarge
quick ship newport home

Image Gallery