locate your

Local Lindal Representative
Lindal Dealers by State & Province
United States
Alabama >>
Alaska >>
Arizona >>
California >> 
Colorado >>
Connecticut >>
Delaware >>
D.C. >>
Florida >>
Georgia >>
Hawaii >>
Idaho >>
Illinois >>
Indiana >>
Iowa >>
Kansas >>
Kentucky >>
Louisiana >>
Maine >>
Massachusetts >>
Maryland >>
Michigan >>
Minnesota >>
Mississippi >>
Missouri >>
Montana >>
Nebraska >>
Nevada >>
New Hampshire >>
New Jersey >>
New Mexico >>
New York State >>
North Carolina >>
North Dakota >>
Ohio >>
Oklahoma >>
Oregon >>
Rhode Island >>
South Carolina >>
South Dakota >>
Tennessee >>
Texas >>
Utah >>
Vermont >>
Virginia >>
Washington State >>
West Virginia >>
Wisconsin >>
Wyoming >>
If you don't see your state or province listed, please contact our corporate headquarters for assistance:
CLIENT CONCIERGE
Toll Free: 1-800-508-1833 | Phone: (206) 725-0900 ext. 381
Build a House That Suits Your Property and Needs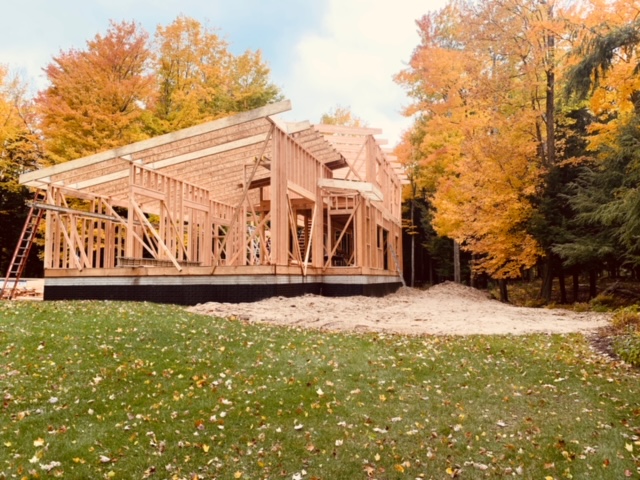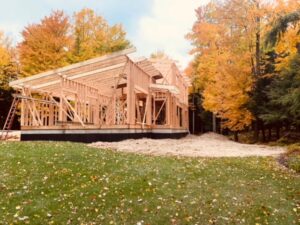 When you make the decision to build your own house, what are some of the key factors to consider?
Do you already own a piece of property that you would like to develop? Are you planning to tear down an existing structure and build your own house in an urban infill lot? Or do you want to buy land? If you don't already own land, it can be helpful to consult with a professional before buying a property. Our experienced Lindal representatives will advise on the best features to look for. If you already own land, they will walk the site with you. Many of our Lindal dealers can check permitting and zoning rules in your area. They can also help you plan the best way to place your house on the lot in order to take advantage of the natural progression of sun and shade across your home each day, including seasonal variations, so that you build the most energy-efficient home possible. If your site is close to neighboring houses, they can factor this into the design process and create better privacy through the thoughtful placement of every room, window, and door.
Prepare a Realistic Budget and Timeline Based on Your Time and Money Resources
There are many costs associated with building your own home, both in terms of time and money. People with demanding careers may have less time, whereas those on a fixed income may have less money. We work with all kinds of people at very different stages of their lives to build their own house, and we can work with you! Having a realistic idea of your financial and time resources before you start is an important first step. Put together a ballpark plan for how much you will pay for land, the Lindal design and exterior materials package, and construction. From things such as designing your new living quarters and researching construction loans and mortgages to preparing utility hookups and selecting builders, your local Lindal representative will work with you from one step to the next, in order to control the price and stay on budget. When you sign a design or sale agreement with Lindal, our policy is to is to help ensure that your home-building experience is an enjoyable one and goes smoothly, and that your new home is a joy to live in. For more information on the cost of your Lindal home, read this article about how much it costs cost to build a house on your own land.
A Custom Kit of Parts
Lindal was one of the first kit home companies to start after World War II. Today we remain at the forefront of kit house construction. We cut the parts for our homes at our manufacturing plant. Our experienced professionals work on many houses each year. We ship parts in a compact package to the build site. However, unlike conventional prefab homes, these are not pre-assembled. Local custom hoem builders construct all Lindal homes on site. This makes it easier and less expensive to ship far distances. Our kit of parts is so efficient that we can often ship a 3,000-square-foot house on one truck. We ship your house from Washington State by train to the East coast. If you want to build internationally, we deliver by cargo ship to Japan, Europe, and elsewhere. Kit homes give you more flexibility and predictability than other types of construction.
Referrals to Local Custom Home Builders
While Lindal does not build your home, our local dealers are available to refer you to reputable custom home builders near you, many of whom have worked with Lindal in the past. Some of our independent Lindal reps are also custom home builders, giving you a full-service option for design and build services. however, the choice of builders is always entirely up to you.
Personal Service, International Experience, and a Lifetime Structural Warranty
Lindal Cedar Homes is the world's largest manufacturer of prefab post and beam homes. These homes are made of premium Western red cedar and other quality materials. We specialize in custom homes built with an efficient and predictable kit of parts that can be shipped anywhere in the world. Since 1945, our Lindal dealers have helped thousands of clients create their dream homes. Over 50,000 Lindal homes have been built worldwide, all backed by Lindal's Lifetime Structural Warranty. Lindal dealers share with and learn from their clients, working collaboratively to complete each project. Because we work with a local network of independent dealers, you will always have direct access to a professional Lindal representative, no matter where you live. There is no better way to get the exact home you want, at a price you can afford, and built to last a lifetime, than to work with Lindal Cedar Homes and our local independent dealers. Contact your local dealer today!
Follow us on Facebook and Twitter.
For general questions, contact our Client help desk at 1-800-508-1833.