step two Design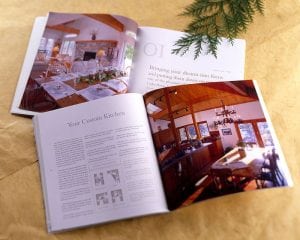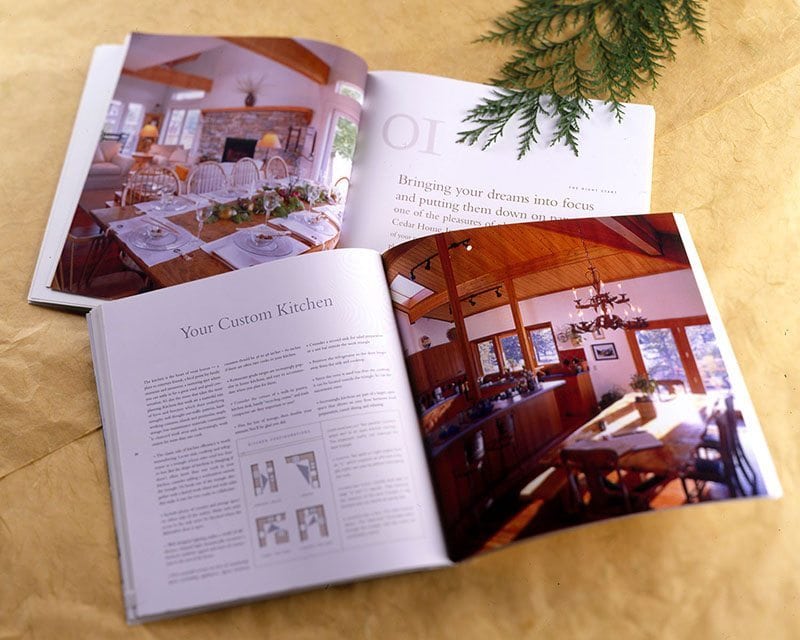 Your new home is a statement of your lifestyle. Express your personal tastes through architectural style, home design and floor plan selection. Then choose from an array of quality building materials and either our post and beam or Lindal log building systems to add your signature to your new home.
Select from our extensive menu of home design choices to create a custom house plan to fit you and your family perfectly. You will work with your Lindal representative to match your needs to one of the hundreds of unique Lindal plans in our  house plans library. Then, your dealer will assist you in further personalizing that house plan into your custom home design by selecting a level of customization at an affordable price. Knowledgeable Lindal designers produce new home plans that incorporate those design choices for your approval. We have three Design Program Options to choose from to customize and existing design or create a completely new one.
Basic
Choose from a wide range of affordable non-structural changes including siding, millwork, windows, doors, hardware and many other architectural details. Home style changes are easy—and very affordable—within this level.
Enhanced
Add a basement, garage, deck, balcony or porch to enhance your custom home. You can move non-load bearing interior walls to open up your living area or create the perfect storage space. Add a SunRoom or a dormer to bring in more warmth and natural light. These changes are more affordable than you may think!
Accommodate that dream kitchen or master bedroom suite. Stretch or shrink a portion of the home. Add a wing. Change wall heights to create a soaring ceiling. Alter the window configuration to impact the 'personality' of your home. Best of all, these changes can fit within most budgets.
For those wanting an architect's touch without the price tag, consider a home plan from the Lindal Architects Collaborative or the OM Studio Design series.
For a more traditional architect's approach, explore our Turkel Design for Lindal homes.
Custom Homes
Lindal designers have had decades of experience creating award-winning unique home plans that begin from a sketch on a napkin, a conversation with your dealer or an architect's rendering. Talk to your local Lindal dealer for more information.
You can start to design and build your own home from scratch by working with one of our in-house designers, or have your architect work with Lindal.  After 70+ years in the business, we have experience with every kind of scenario. Our primary goal is always your complete satisfaction.