your custom home

The Lindal Process
Designed for Your Life, Style, & Budget
The design and build of a custom home can be one of the most rewarding experiences of a lifetime. However, the home design and build process can be challenging and time-consuming. That's why Lindal and our network of independent regional representatives are here to guide you through each stage of the experience. When you're ready, your local Lindal representative is ready to help you get started on your Lindal home project.
Find a Lindal representative near you today.
---
custom home design and build
Click through the steps below for insight into the planning, designing, financing, and building of your home with Lindal.
VIDEOS
See a custom Lindal Cedar Home under construction in Oregon. This 'addition' to an existing home more than doubled the square footage of the house for a young family.
See the premium post-and-beam structure of a Lindal home under construction in South Carolina.
---
STEP ONE
DISCOVERY
Have you always wanted a house so well-designed that it seems to respond to your daily patterns of life? A house that celebrates your special events and holidays and evolves along with your family and lifestyle? A home that provides personal privacy and support as well as warm and welcoming areas for gathering together?
A home designed with you in mind—that's what we do at Lindal Cedar Homes.
Design Preferences
To get started, determine the style of home, desired square feet, number of bedrooms and baths you want. Consider the layout of rooms and the internal flow of how you want to live in your home.
LINKS
---
Budget
Your local Lindal dealer will help you determine the cost to build your Lindal home. There are many factors that go into determining cost beyond the Lindal design and materials package. Some clients pay cash for their home; others obtain an all-in-one loan, which starts as a construction loan and rolls over into a conventional home loan once construction is complete. Contact a mortgage company to pre-qualify based on your income and savings. Your local Lindal dealer can help you design a home that is within your budget.
LINKS
---
Site Selection
Often when developing a budget, researching the cost associated with developing the land does not get the attention it deserves. When selecting your property, research whether water, power, and electric are already on the lot. Plan ahead and speak with city officials about building permits and the cost to obtain them. Under most circumstances, your contractor can assist in obtaining permits and will provide you with most of the cost, but we recommend performing your own research ahead of time to avoid any unexpected expenses or delays in construction.It can cost thousands of dollars to hook into utilities. It is considerably less expensive hooking up to utilities already stubbed into the site, rather than having to go into the street to make a connection. This involves the cost of digging up to and into the street as well as repairing it. A site with lots of trees means at least some tree removal, which can be expensive and therefore should be factored into the budget from the outset.
Always have soil tests done on the part of the site where you plan to build before you commit to the location and begin building. Finding out during construction that the area you plan to build on is bedrock or has underground water will throw you off budget, especially if you need to pick a new location.
If you do not yet own land, your local Lindal dealer can help advise you on your best options.
---
STEP TWO
Home Design & Floor Plan
Select a Floor Plan
Your dealer can review your property and help choose a plan with a design and cost that works best for your needs and lifestyle. It is important to find a building lot before determining the actual design of your home. Certain homes are better suited to specific sites, based on climate, topography, and local permitting restrictions.
Take some time to think about the layout of your ideal home.  Remember, if you don't see exactly what you want in our existing plans, our custom home designers can modify  an existing plan or draft a completely new floor plan for you that exactly meets your needs.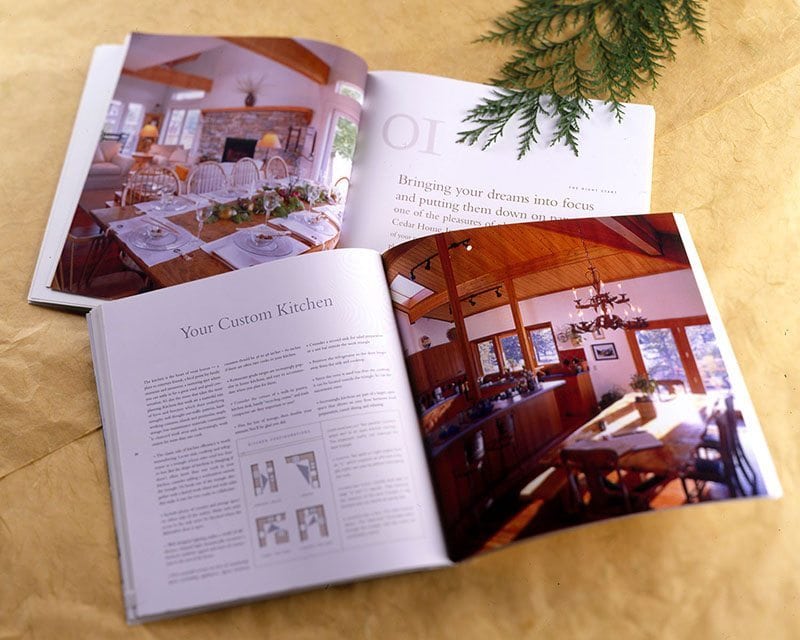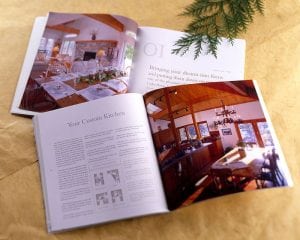 Your new home is a statement of your lifestyle. Express your personal tastes through architectural style, home design and floor plan selection. Then choose from an array of quality building materials and either our post and beam or Lindal log building systems to add your signature to your new home.
Select from our extensive menu of home design choices to create a custom house plan to fit you and your family perfectly. You will work with your Lindal representative to match your needs to one of the hundreds of unique Lindal plans in our  house plans library. Then, your dealer will assist you in further personalizing that house plan into your custom home design by selecting a level of customization at an affordable price. Knowledgeable Lindal designers produce new home plans that incorporate those design choices for your approval.
---
Home Design Services
We have three Design Program Options to choose from to customize an existing design or create a completely new one.
Basic Design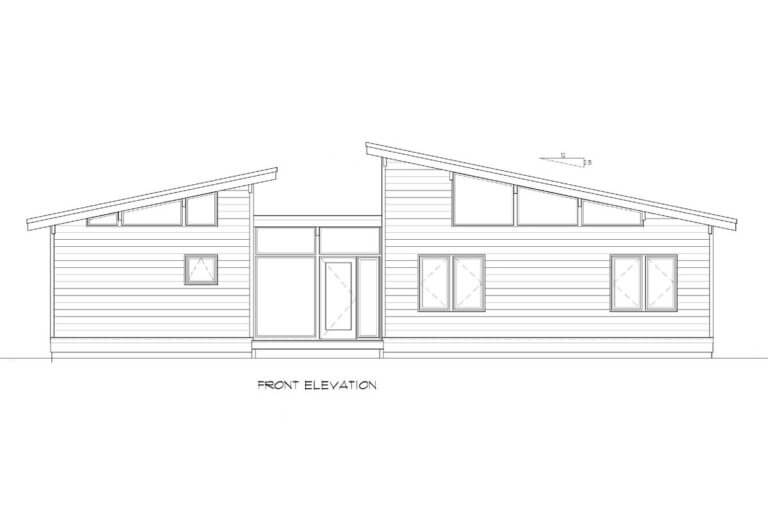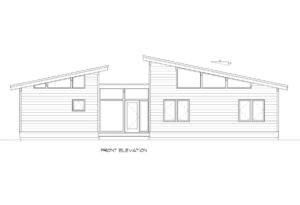 Choose from a wide range of affordable non-structural changes including siding, millwork, windows, doors, hardware and many other architectural details. Home style changes are easy—and very affordable—within this level.
---
Enhanced Design


Add a basement, garage, deck, balcony or porch to enhance your custom home. You can move non-load bearing interior walls to open up your living area or create the perfect storage space. Add a SunRoom or a dormer to bring in more warmth and natural light. These changes are more affordable than you may think!
Accommodate that dream kitchen or master bedroom suite. Stretch or shrink a portion of the home. Add a wing. Change wall heights to create a soaring ceiling. Alter the window configuration to impact the 'personality' of your home. Best of all, these changes can fit within most budgets.
---
Custom and Architect Design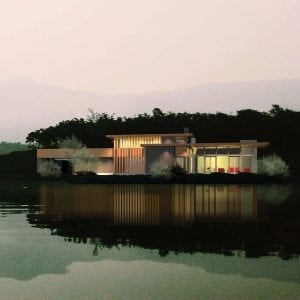 Lindal designers have had decades of experience creating award-winning unique home plans that begin from a sketch on a napkin, a conversation with your dealer or an architect's rendering. Talk to your local Lindal dealer for more information.
For those wanting an architect's touch without the price tag, consider a home plan from the Lindal Architects Collaborative or the OM Studio Design series.
If you are a fan of Frank Lloyd Wright's Usonian homes, with an updated midcentury modern aesthetic, the Lindal Imagine Series, produced in collaboration with the Frank Lloyd Wright Foundation, may be exactly what you're looking for.
You can start to design and build your own home from scratch by working with one of our in-house designers, or have your architect work with Lindal.  After 75 years in the business, we have experience with every kind of scenario. Our primary goal is always your complete satisfaction.
---
LINKS
LINKS TO WEBINARS
---
Siting Your Home
If you already have your building lot, your local Lindal dealer can analyze it for you – and help adapt your design to the site to minimize dramatic changes later in the process, which can be costly.
· Find your building site.
· Do a site visit with your dealer.
· Complete site survey (define the buildable area of your lot).
· Determine site requirements.
The lot you purchase and the region in which you live has a big impact on the design of your new house. If you want to build your home on a steep lot, you may want to consider a house with a basement that is partially underground. If you are building in a hurricane or flood zone, we can engineer your home to withstand high winds and sit on raised pilings with breakaway walls on the lower level.
Narrow lots or lots with a small buildable area due to environmental restrictions or setbacks require a house designed to fit the space available. Lindal also considers the way the sun travels across your property, in order to take advantage of the natural cooling and heating available. We can design homes with beams that extend to create large overhangs to provide shade and protect you and your home's exterior from the weathering effects of rain and snow.
Snow load and wind load are also factors to consider. Your Lindal dealer will be familiar with the requirements in your region and which homes are engineered to meet them.
This is why it's so important to have your Lindal dealer walk your site with you. They can advise you on all aspects of your home design, including what factors to consider based on the characteristics of your property.
LINKS
---
STEP THREE
pre-production
Estimating the Costs
Once your home is designed and modified to suit your needs, your Lindal dealer can complete a preliminary price on the materials package and walk you through all the necessary steps ahead.
Some things to consider in cost estimating:
· Review design vs. budget—are they in alignment?
· Materials selection: Doors, trim, siding, etc. These can have a big impact on final cost.
· Approve your design—the fewer changes you make, the easier it is to control costs.
· Start to consider builders. Your Lindal dealer can offer suggestions, but the final choice of builder is up to you.
· Plan for landscaping in your budget.
---
Purchase and Sale Agreement (PSA)
When you are ready to proceed, complete a full home order. This includes a signed Purchase and Sale Agreement, a deposit with Lindal, and approved sketches. At this point, you are officially underway!
---
Final Pre-Production Decisions
Immediately following the finalization of your decisions and placement of your home order, it is vital to meet again with your mortgage company to begin both the construction loan and the long-term mortgage process.
Items to complete at this stage of the process include:
· Finalize construction financing.
· Confirm builder selection.
Keep in mind that changes can cause delay and additional expense.
---
Construction Loans
One of the most important factors in successfully building your new home is obtaining the construction loan. Here are a few things to keep in mind:
When you apply for your construction loan, apply for more than you will need. Running out of money before the project is complete can be disastrous.
Don't make expensive changes after construction begins. An ounce of planning can save you cash and stress.
Make sure your financial package is complete before visiting the lender. Complete all required forms and provide as much information as you can, including cross-sections of the home and a specification of details and blowups of key areas. This will also help the builders give you accurate estimates of building costs.
The bank pays out your construction loan in four to ten draws, after proof is shown that the specified phase is complete. Draw schedules are normally back-ended, requiring you to go into the project with start-up cash of your own.
If possible, apply for a Permanent-to-Construction Loan (or convertible loan). This eliminates additional closing costs by putting both the construction loan and long-term mortgage in one loan. Shop carefully for the best rates.
LINKS
HOW MUCH DOES A LINDAL HOME COST? >>
NEW HOME CONSTRUCTION FINANCING >>
STEP FOUR
drafting & delivery
Construction Drawings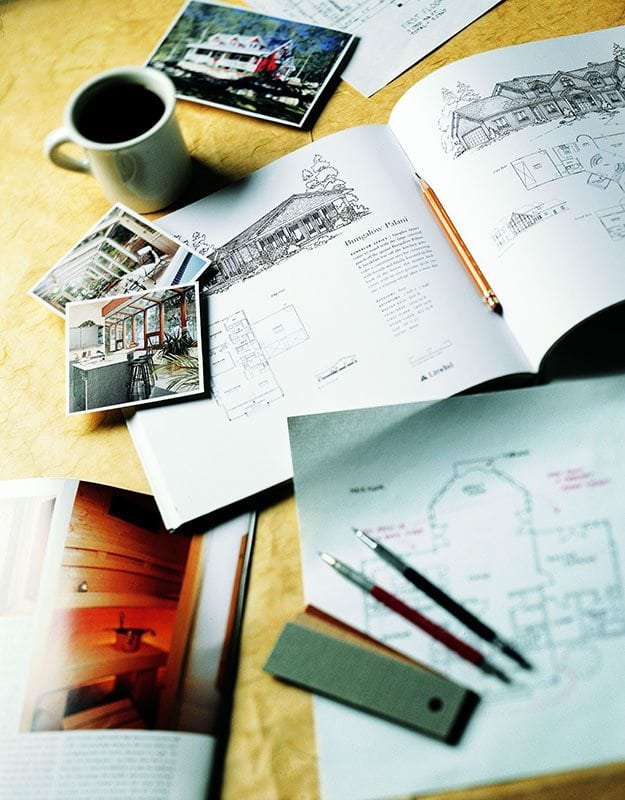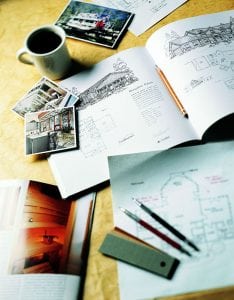 The drafting of your home's construction plans is scheduled at Lindal. You will be informed of this timeline by your local Lindal dealer. Your final construction drawings will help you receive accurate contractor bids, obtain building permits and prepare your foundation. Your local Lindal consultant can provide construction estimates, recommend builders, guide the project through required permits – and even serve as a liaison between buyer and builder throughout the construction process.
· Construction plans are started.
· Engineering completed.
· Drawings arrive.
· Apply for building permits.
· Foundation plan.
· Site preparation can begin.
Delivery Scheduling
Lindal works with your dealer to put together a delivery schedule for your home package and shipping is arranged.
· Lindal begins production.
· Delivery logistics.
· Confirm site ready for delivery.
---
Foundation Preparation
Your selected builder gets the site and foundation ready before the Lindal building materials arrive.
---
Lindal Home Package Delivery
Unloading the Lindal building materials is an exciting time for everyone involved in bringing your new home to life. 
Your Lindal home package is delivered to your building site, where the builder unloads the materials. Your Lindal dealer will be at the delivery to complete an inventory and make sure that your dream home building project is off to a strong start. 
Your home arrives.
Builder unloads your Lindal materials.
Inventory of home delivery contents.
Dealer will coordinate with the builder to protect your materials.

You've made it through the first steps of the new home building process—planning, design and production. You have transformed your ideas into a floor plan that meets your needs, selected a reliable home builder, have financing ready and all your building permits are in hand. You are now ready for the final stage: Construction.
---
STEP FIVE
CONSTRUCTION
This phase begins with the arrival of your home building materials and is completed when your custom home builder applies the last piece of trim and the landscaping is done. There are many steps to the actual building process, from the ground breaking, foundation and framing, to the plumbing, flooring and interior trim. Before you know it, it is time to move in—and finish the landscaping!
---
Framing and Exterior Build
The foundation is complete. Your Lindal home has been delivered. The contractor begins framing your home.
Construction of floor system.
Posts and beams go up.
Roof built.
Windows and doors.
Exterior siding and trim.
---
Interior Design and Finishing
Framing is completed, windows and doors are installed, and your home is weather tight. Finish materials not provided by Lindal have been selected by you and installed by your builder.
Plumbing
Electrical
Insulation
Interior finishes
Heating/cooling
Trim & finishing touches
---
Landscaping After Construction
To save money, some homeowners move into their homes and complete their own landscaping as time allows; others prefer to move into a completed home with landscaping in full bloom.
---
Post-Build: Your Guarantee of Quality
You will be given a certificate of occupancy from your local building department. You have now joined the Lindal family of homeowners! We are proud to provide you with a Lifetime Structural Warranty. Customer service is available to answer questions about your home or to help advise on repairs and maintenance. We will also plant 25 trees in your name through our partnership with American Forests' Global ReLeaf program. Your dealer remains your best resource—many dealers become good friends with their clients! Welcome to Lindal, and welcome home!