quick-ship-program Lindal homes

Quick Ship Ludlow
Quick Ship Ludlow
Bedrooms: 1
Bathrooms: 1
Master Bedroom: Main Level
Total Area: 918 sq. ft.
First Floor: 918 sq. ft.
Enjoy one-level living in this ranch-style Lindal Elements small modern home. At 918 square feet, the well-designed Ludlow includes a spacious master bedroom suite, separated from the great room by a connecting entry area. A covered porch protects visitors from the elements, while a fireplace warms the combined living, kitchen, and dining room.
Ideal for: A flat lot.
This home is available as part of the Lindal Quick Ship Program; a collection of best-selling homes already drawn to the final permit stage. Each comes with a menu of optional revisions. The option allow you to personalize your home in an efficient and cost-effective manner. Our Quick Ship homes are sold at a discount — subject to certain conditions — and can ship much faster than our more customized home packages.
House reference number: #41706
Note: Image pictured is not identical to Quick Ship version. The Living Roof was added by the homeowner and is not included in the Quick Ship home package.
Photography: Tammy Dwight

Take a virtual Tour:
Please reach out to your local Lindal representative for details, snow load, and pricing.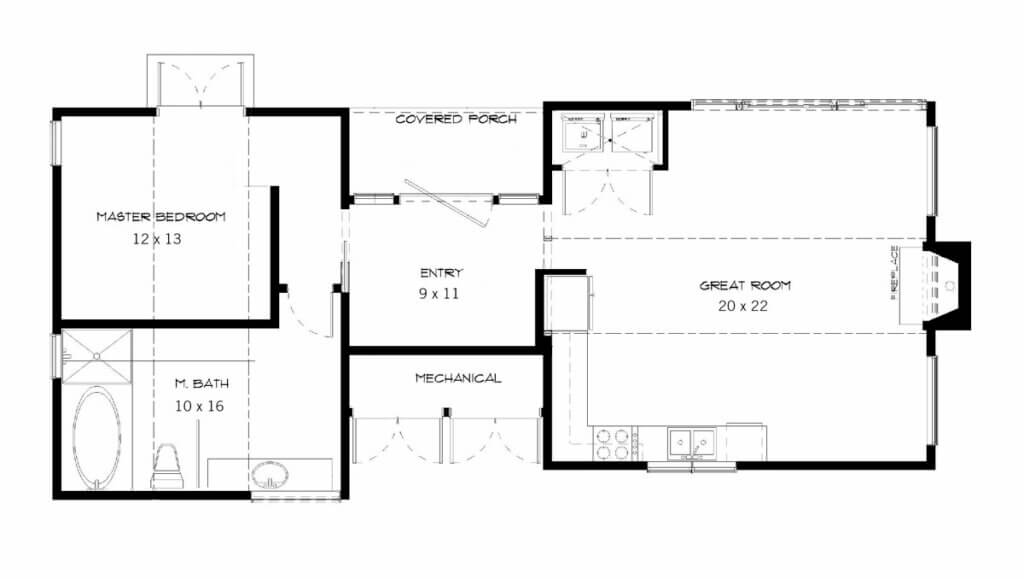 Enlarge
quick ship ludlow

Image Gallery