om-studio Lindal homes

Alpha 7
Alpha 7
Bedrooms: 2
Bathrooms: 2.5
Master Bedroom: main level
Total Area: 1567 sq. ft.
Essentially an Alpha 4 with a three-frame module added to it, the Alpha 7 is large enough to accommodate a family and a good choice as a primary residence. The optional loft adds a second bedroom and additional bathroom to the design.
The Alpha 7 is entered through a notched area in the middle, dividing the space into shared and private areas while bringing light from the center of the structure to both sides.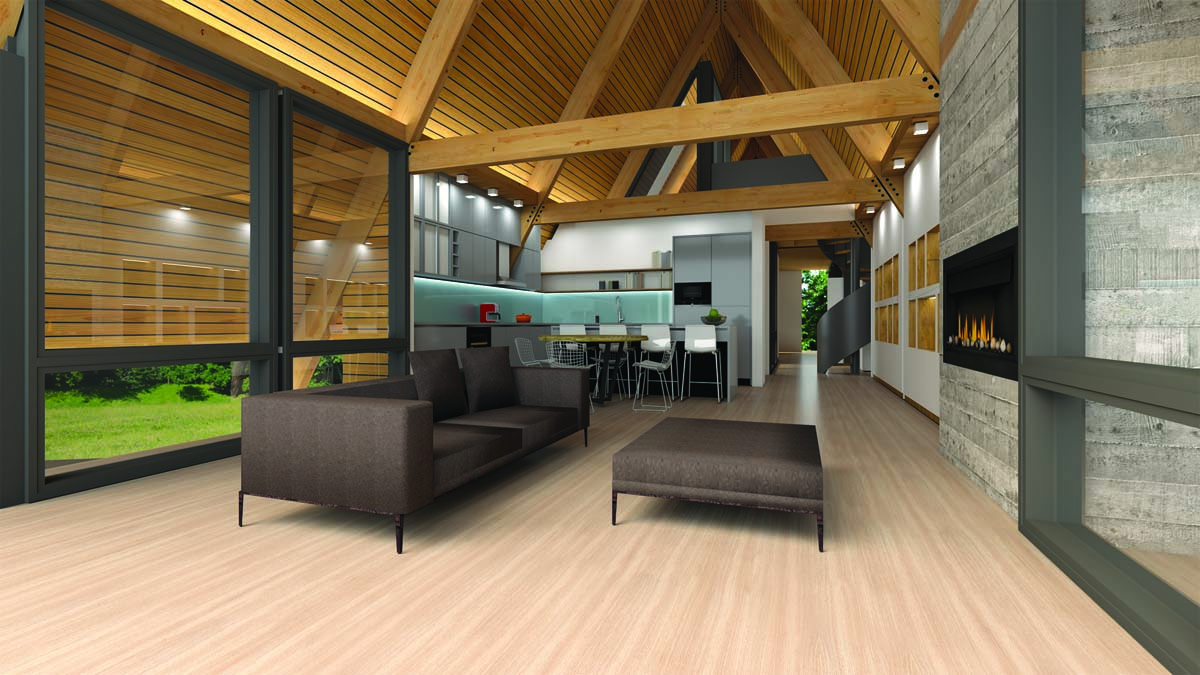 Low windows under the roof in all Alpha A-frame designs allow light to penetrate deep into the structure, bringing in light from the sides and additional views to the outdoors, while retaining the integrity of the triangular form.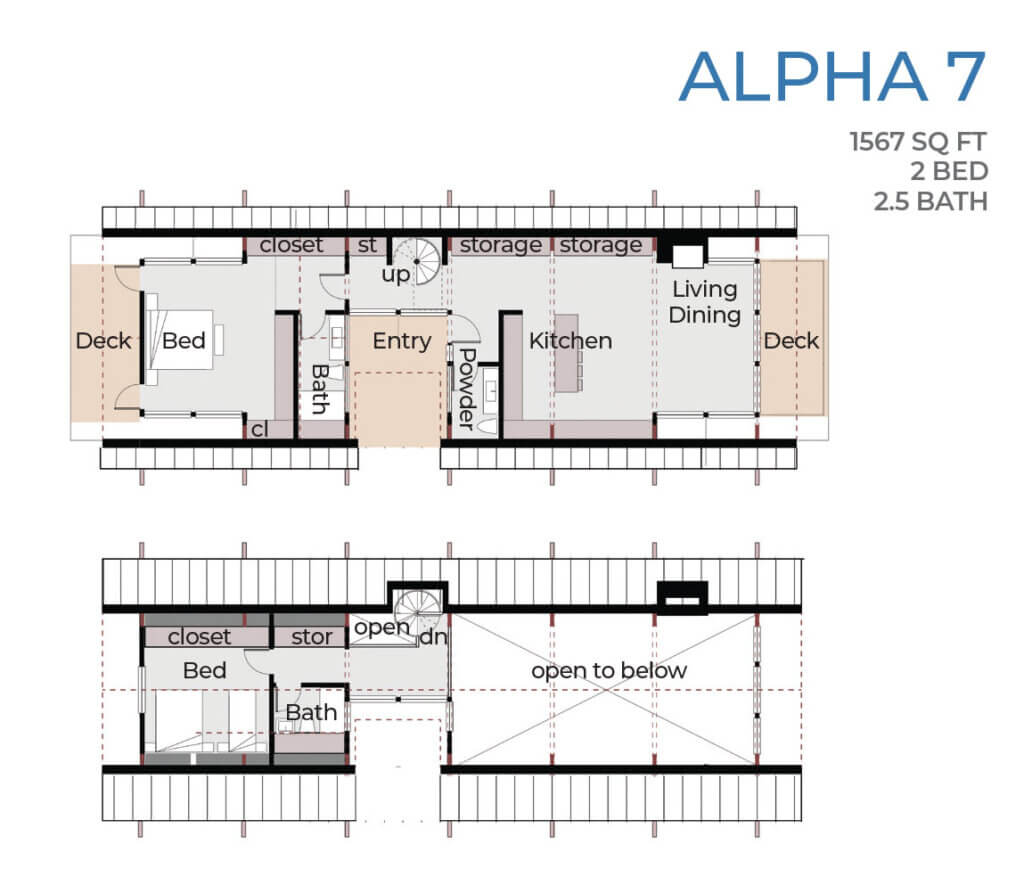 Enlarge