Lindal is Accepting Applications for Independent Dealer/Distributors!

Join the Lindal Team
Do you have experience in Sales, Custom Building, Architecture, Real Estate, Interior Design or Related Fields? 
Take Advantage of the Housing Boom: Sell Lindal Home Packages While Working from Home
Does your area have increased land sales? Are people in your region looking to buy or build new homes while interest rates are at historic lows? This is a great time to start a business as an independent Lindal Cedar Homes distributor.
Here at Lindal, we recognize that we can't do it alone. That's why we're always seeking motivated people who want to start their own small business or expand a custom home-building business, with our guidance and support. If this describes you, then you've come to the right place!
The advantages of working with Lindal:
Housing leader for 75 years
Zero franchise fees
National marketing and brand recognition
Highly motivated Lindal leads:  > 50% own land
Marketing co-op funds to offset expenses
Corporate team, the most experienced in the industry
High-quality material and exclusive designs
Green-approved, system-built homes
Industry's only Lifetime Structural Warranty
Industry's best home design plan books
Social media and marketing support
Although it is beneficial to have direct experience in housing or construction for this opportunity, it is not completely necessary, as we will train you.
Interested?
Contact the following people based on your location:
USA
Georgia
Justin Peppers
(404) 376-3093
justin@peppersconstruction.org
Michigan
Rick Fulmer
fulmer.rick@gmail.com
New York, Connecticut, Northern New Jersey
Greg Buhler
(914) 954-5377
greg@LindalNY.com
Eastern Pennsylvania, Southern New Jersey
John Suchy
(267) 614-2795
jsuchyrealtor@gmail.com
CANADA
British Columbia
Jason Stockman
(604) 771-7072
jason@bearcreekcedarhomes.com
Newfoundland, PEI, Nova Scotia, New Brunswick
Tim Crosbie
timcrosbie@bellaliant.net
ALL OTHER AREAS of the US and CANADA, and INTERNATIONAL INQUIRIES:
Call Lindal Dealership Development Manager Todd Callender at 206-892-1291.
Attend a webinar >> Learn more about us and our various home lines and design service offerings.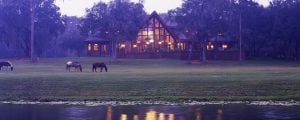 Frequently Asked Questions
Is there a franchise or dealership fee?
No.
Is there a large cost to getting started?
None other than travel costs for training, the cost to register a LLC for the dealership, and the initial few hundred dollars to buy the recommended marketing materials that you may want to demonstrate Lindal products and services.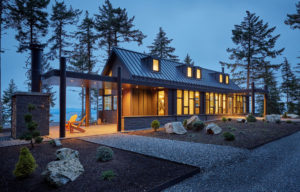 Do I need to build a model home?
No. there are a variety of dealership options. They include – Commercial Model Home Center, Lindal Design Center, Home Sales Office or Subdivision Dealership. Please contact us for more details.
Is there a dealer training program?
Your Lindal career begins with a "New Dealer Training" seminar in Seattle, WA. We provide additional training through monthly Continuing Education webinars, regional meetings, and an annual dealer conference each year, usually held in January.
Does Lindal offer advertising/marketing support?
Yes. All dealers are expected to participate in a cooperative advertising program that we fund for new dealers, which helps subsidize various advertising/marketing activities. Every dealer has a web page for their dealership on our website, that can be modified and personalized by the dealer.
Can I choose any location I want?
Although we will consider any location that you may have in mind, we are actively recruiting new dealerships in select areas.
Do I get a protected territory?
Yes, an area of primary responsibility is assigned to each dealership. No other Lindal Cedar Homes dealer will be set up in your area. Leads are provided by Lindal and result in inquiries by potential customers currently residing in your territory, or additional locations by mutual agreement.
Can I sell to people who want to build in other states or provinces?
You may sell to anyone in your country. You can also advertise in areas outside your territory, as long as you use your approved dealership address. This is sometimes done in cooperation with other dealers. Ads can run online or in print publications which are distributed throughout the state or country.
Other than Seattle-based personnel, does Lindal offer regional support for dealers?
We have regional Dealer Advisory Council members. These are experienced Lindal dealers, elected by the dealership network, who are available to help you.
If I build up a business, is it my asset, and can I sell it later?
Yes, as a result of your efforts, the business is definitely yours, and Lindal will allow you to sell it to an approved person.
Do I need to have a real estate license or building/construction experience?
No, you won't be selling real estate. Some of our top dealers came from other fields and had no prior experience in the housing industry. However, it does help to have sales and marketing experience.
Next Steps:
Call Dealership Development Manager Todd Callender at 206-892-1291.