bates-masi-architects Lindal homes

Bates Masi 2350
Bates Masi 2350
Bedrooms: 3
Bathrooms: 2.5
Master Bedroom: Main Level
Total Area: 2346 sq. ft.
First Floor: 1654 sq. ft.
Other Floor: 692 sq. ft.
Size: 61'x44'
Bates Masi Architect-Designed Home
Enter this unique Bates Masi Architects home, designed exclusively for Lindal clients, through a covered entry porch recessed into the barn-like volume. The entry opens into an exciting space with sight lines through the entire house. The expansive wall of glass on the far wall is the perfect frame for a dramatic view.
The entry level features areas for relaxing and eating that rise the full height of the building. The kitchen is a practical single volume, formed by a second-floor module. The master bedroom and bath are located on the main level as well.
On the upper level, two bedroom modules connect via a "floating" walkway, open to the entry and living areas below.
Bates Masi+ Architects created two more designs for the Lindal Architects Collaborative using this same theme. One is 2000 square feet, and the other is 4000 square feet.
See all of the home plans available through the Lindal Architects Collaborative. View the digital version online (free with registration). If you prefer, purchase a printed copy of the Lindal Architects Design Portfolio plan book in our bookstore.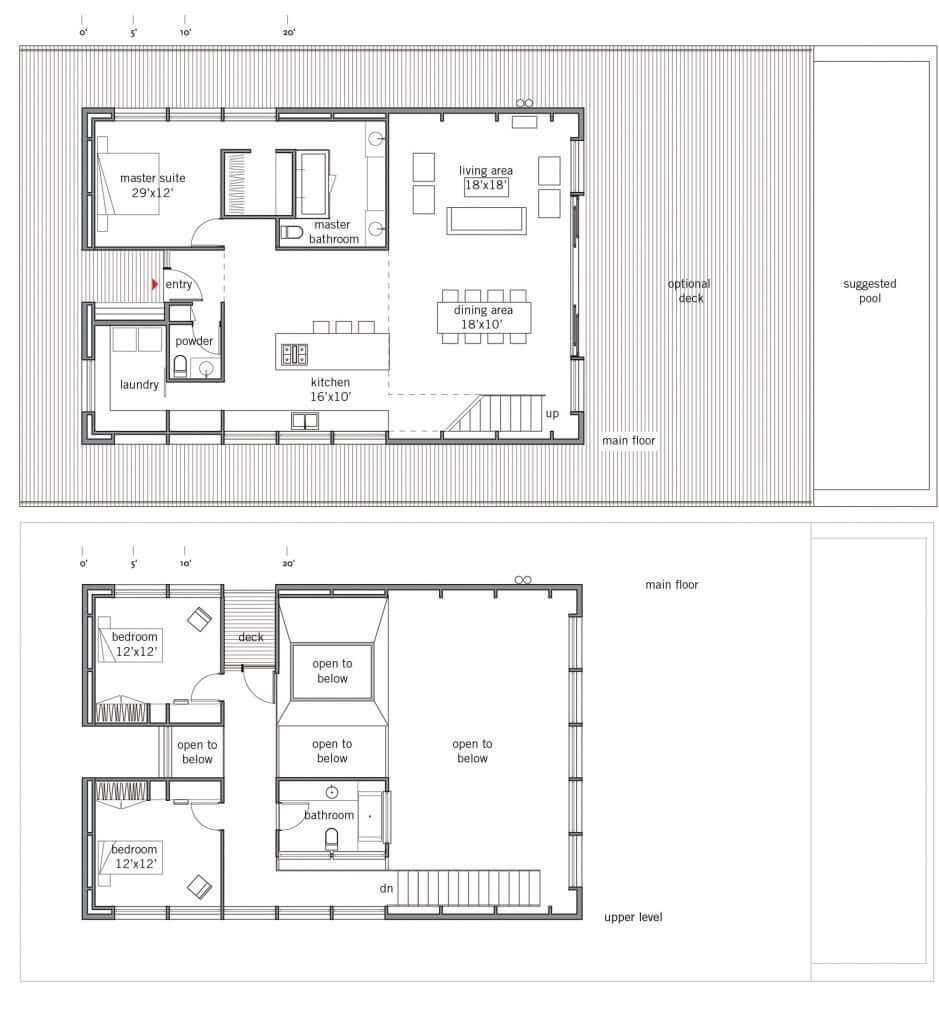 Enlarge
bates masi 2350

Image Gallery