small Lindal homes

Birch 747
Birch 747
Bedrooms: 1
Bathrooms: 1
Master Bedroom: Upper Level
Total Area: 747
First Floor: 747
Other Floor: Non-living 747
Size: 36'x28'
Birch 747 Small Prefab Home
Small is beautiful when you build a Lindal. Thanks to the designs made possible by Lindal's post and beam Elements building system, even our small prefab homes have the light, airy feeling for which Lindal is famous.
The Birch 747 is great for company or multi-generational living. The guest house and garage encompass 747 square feet of living area over another 747 square feet of double-car garage with two large storage rooms. The garage topped with a full living unit includes an open floor plan with spacious bedroom, living room, and kitchen which opens to a generously sized balcony for entertaining. House reference number: #70332.
The Quick Ship Birch version of this home doubles the square footage of the original.
See More Small Lindal Houses
View our Small Treasures Home Design Book Online & Start Planning Your Dream Home
Contact Your Local Lindal Dealer for details and pricing information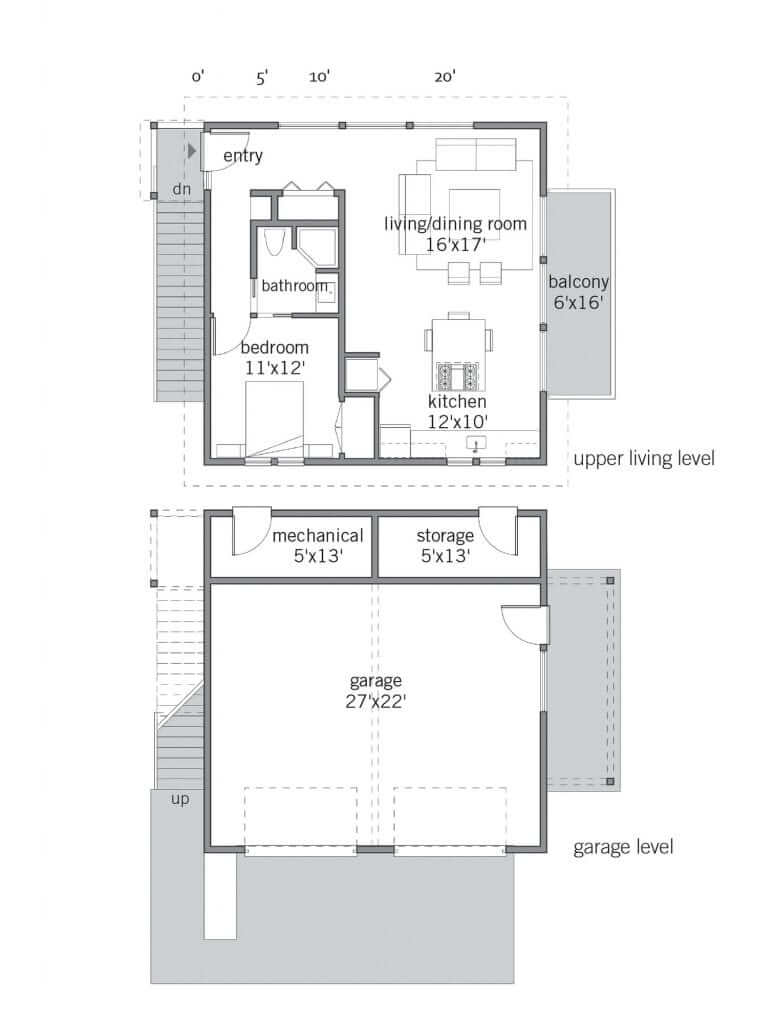 Enlarge