clb-architects Lindal homes

CLB Architects 3330
CLB Architects 3330
Bedrooms: 4
Bathrooms: 4.5
Master Bedroom: Main Level
Total Area: 3327 sq. ft.
First Floor: 2031 sq. ft.
Other Floor: 1296 sq. ft.
Size: 104' x 74'
CLB Architects 3330
The Wyoming-based firm CLB Architects created the CLB 3330 by connecting a second, single-level volume to the floor plan of the CLB 3025. The flat-roofed link encloses the outdoor space and provides a second and different view orientation than the single volume CLB Architects houses.
Two privately zoned master suites make this design particularly appealing for visiting guests or family members.
If this home were built on a flat site, either volume could also have a walk-out lower level added to a sloping portion of the site. This, of course, would create an even larger residence. Adding a second story to one of the volumes as shown in the gallery images increases living space to over 4000 square feet.
The rustic siding and pitched metal roof are style signatures of this firm. CLB Architects design homes for clients throughout North America. Their roots, however, are in the mining country of their origin. This design is one of three created exclusively for Lindal.
See all of the home plans available through the Lindal Architects Collaborative. View the digital version online (free with registration). If you prefer, purchase a printed copy of the Lindal Architects Design Portfolio plan book in our bookstore.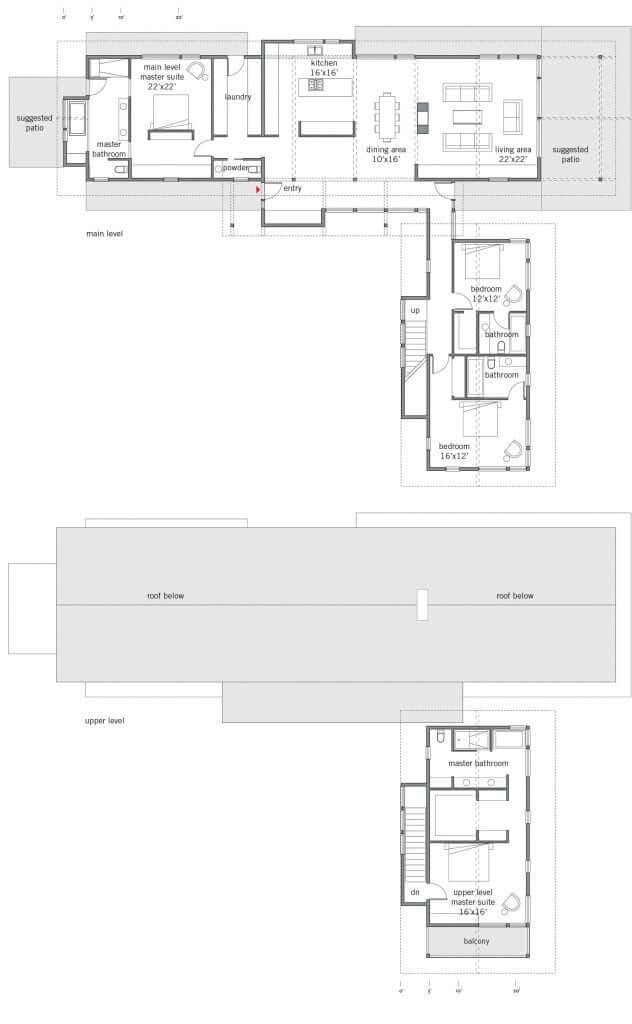 Enlarge
clb architects 3330

Image Gallery