custom Lindal homes

Custom Elements 3782
Custom Elements 3782
Bedrooms: 4
Bathrooms: 4
Master Bedroom: Main Level
Total Area: 3782 sq. ft.
First Floor: 1886 sq. ft.
Other Floor: 1896 sq. ft.
Modern Elements Home
The contemporary floor plan of this house comprises four rectangular volumes that gain in height as you venture through the home. The lowest is the garage. Second is the main entry with stairs down to a lower level. The third volume, on the far left, is the master suite. The highest volume in the middle is the great room.
In the great room, awning windows along the floor allow cool air when needed and some of the high clerestory windows open to allow heat to escape.
Lindal executes its signature walls of glass in this modern home design. The result is a harmonious synthesis of location, materials and design.
Read our article about the design and construction of this contemporary house plan >>
House Reference Number: #41352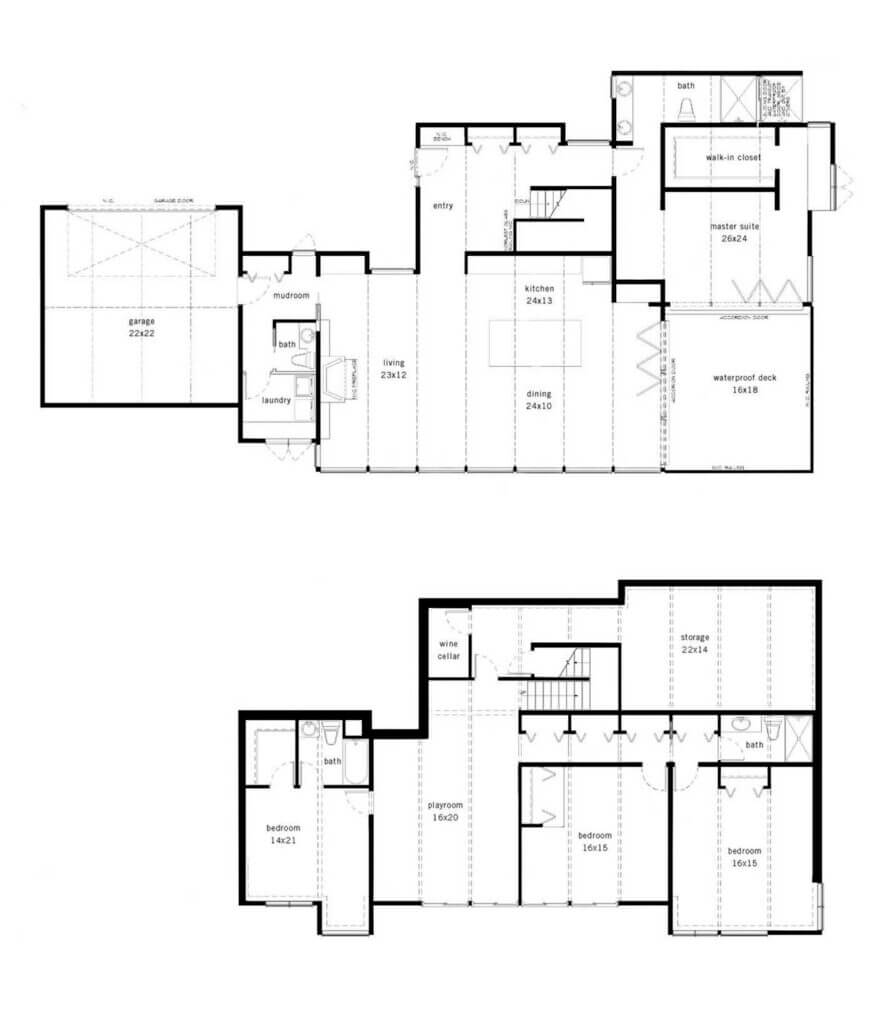 Enlarge
custom elements 3782

Image Gallery