elements Lindal homes

Cypress 4285
Cypress 4285
Bedrooms: 4
Bathrooms: 3.5
Master Bedroom: Main Level
Total Area: 4285 sq. ft.
First Floor: 2575 sq. ft.
Other Floor: 1710 sq. ft.
Size: 78'x74'
A Modern Lindal Elements Home
In this modern four-bedroom Lindal Elements home, a gull-wing roof provides the ideal form for a rainwater catchment system. The main level is mated functionally to the space below. The roofs rise in opposite directions to catch the sun at different times of day. The roof form also maintains human scale by limiting interior volume. Four bedrooms and 3.5 bathrooms make this an ideal family home. A breezeway connects the house and garage. Clerestory windows help to fill the interior with light.
See more Lindal Modern Home Designs in our Lindal Modern plan book. View free as an ebook or purchase  the 156-page spiral-bound full-color Lindal Modern book.
For more information on this design and pricing estimates for your area, contact your local independent Lindal representative.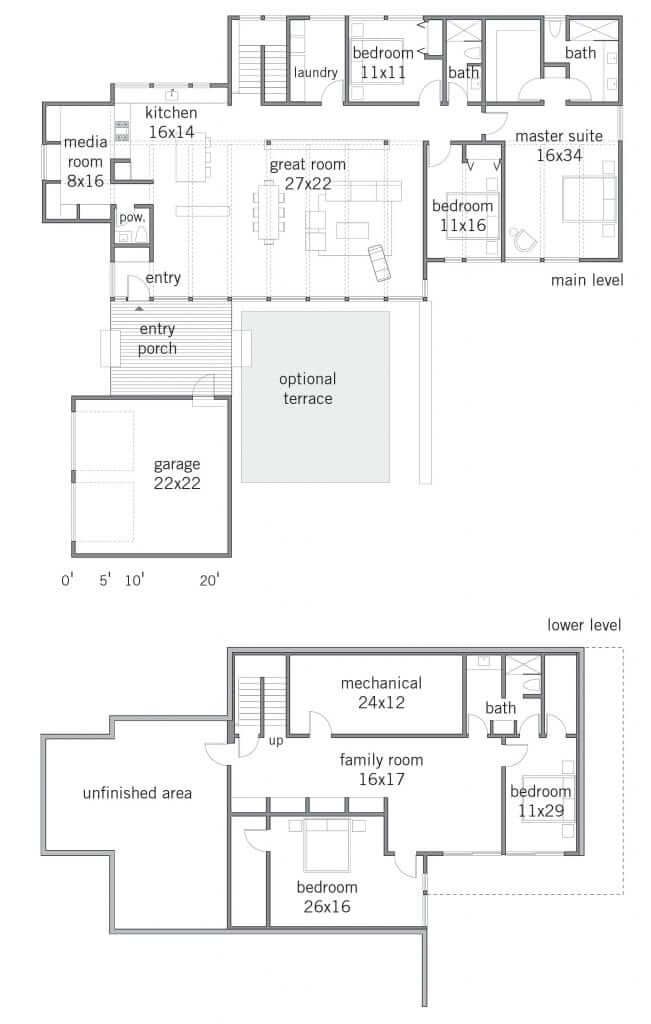 Enlarge
cypress 4285

Image Gallery