custom Lindal homes

Haven
Haven
Bedrooms: 3
Bathrooms: 4.5
Master Bedroom: Main Level
Total Area: 2,500 SF
Size: 2,500 (not including enclosed porch)
Modern & ENERGY-EFFICIENT
This beautiful house is built in a hurricane-prone area of Long Island. It's a great example of how Lindal homes can be built and engineered to handle any environmental and climatic conditions.
Built to withstand the elements: The garage has concrete blowout walls, not attached to the house, so that they can wash away in a hurricane. The area under the covered upstairs sunporch is open so water can flow through it, creating a functional space for relaxing in the shade. The entire structure is raised up on pilings to take the primary dwelling areas safely out of the flood zone.
Special Features: Floor to ceiling windows flood the great room with light year round. The main level has a big walk-in pantry and laundry through a door off the kitchen to the right. The porch is accessible from the living room and can be used during three seasons.
Green and Energy-Efficient: This home is a good example of building green – only build what you need, use less material and energy, and control cost and minimize disturbance to the site by making everything compact.  A 15-foot wide sliding glass door leads to a screened porch which draws air in from the outside – an integral part of the design being green and energy efficient.
House reference number: #41636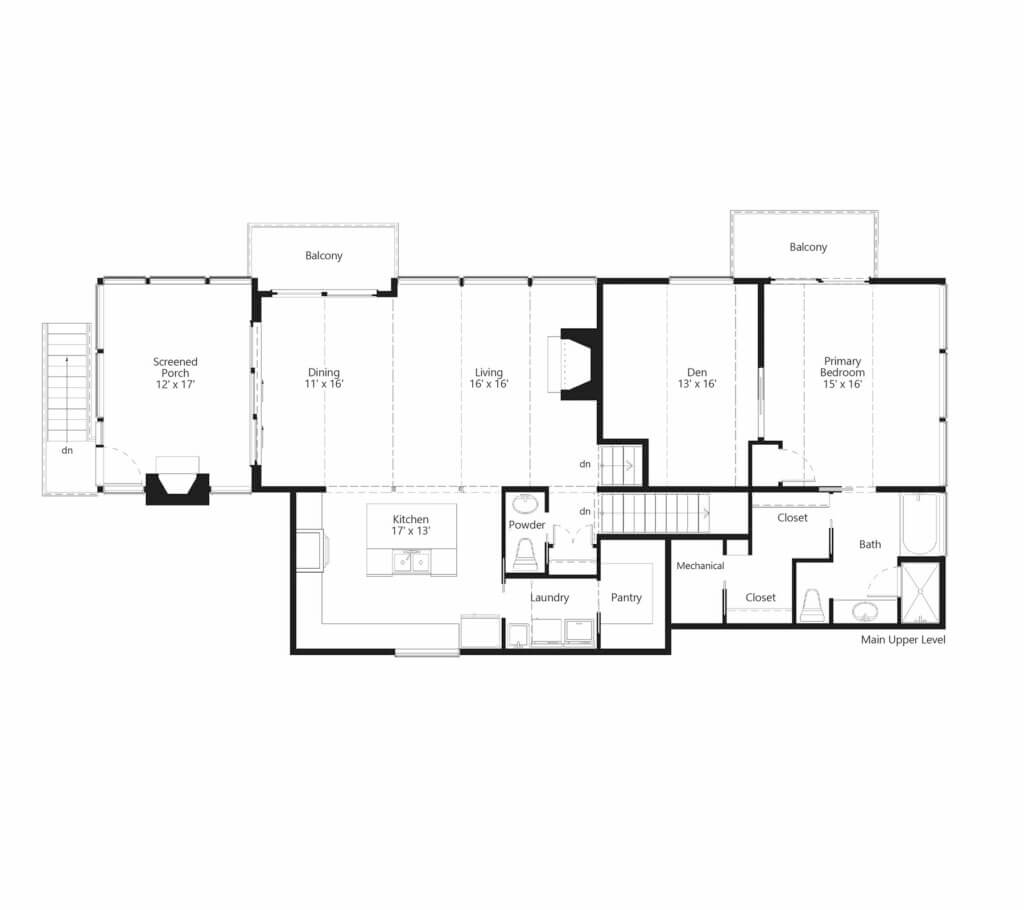 Enlarge