imagine-series Lindal homes

Highland Park
Highland Park
Bedrooms: 1
Bathrooms: 1
Master Bedroom: Main Level
Total Area: 1002 sq. ft.
First Floor: 908 sq. ft.
Other Floor: 94 sq. ft. storage loft
Size: 44' x 22'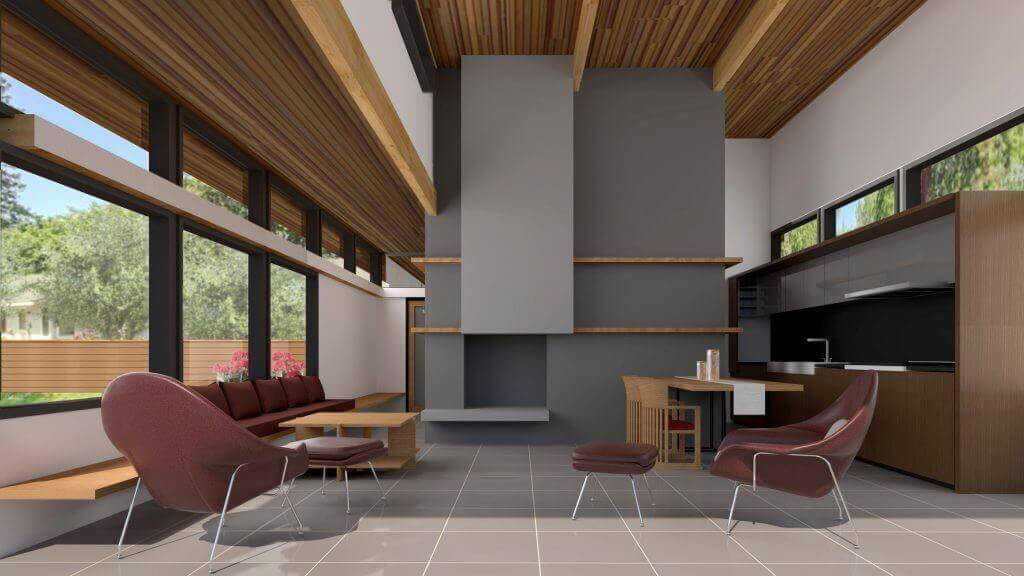 This compact linear plan is perfectly suited for any size lot, including a small urban infill, still maintaining privacy. This is the first original Usonian designed for the Lindal Imagine Series. The street side is buffered by the carport with a roof line that extends to shelter the entryway. Upon entering the home, the ceiling height is low with a glimpse of the wall of glass in the generous great room. In the main living area, the ceiling opens up to 11′ 8″, and large double doors open to a backyard garden. The hearth is in the center of the great room, with the kitchen wrapping around  behind it. Wood ceiling liner provides a warm counterpoint to the clean modern lines of optional gridded tile flooring.  Throughout the design, high clerestory windows bring natural light into the deepest recesses of the home. Varying ceiling heights provide transitions and add visual interest as they define various living areas. The home celebrates a connection to nature while still maintaining privacy. This sophisticated urban layout has a single bedroom located in a private area of the home. The storage loft is located in the central core above the utility room. At only 1,002 square feet, this home feels much larger.
See more Lindal translations of Frank Lloyd Wright's Usonian houses. Contact your local Lindal representative to build your own house from one of our Usonian designs and continue the living legacy of America's greatest architect.
Attend our Webinar to learn more about the homes in this series.
WEBINAR: Introducing the Lindal Cedar Homes Imagine Series:
Frank Lloyd Wright-Inspired Homes for Modern Living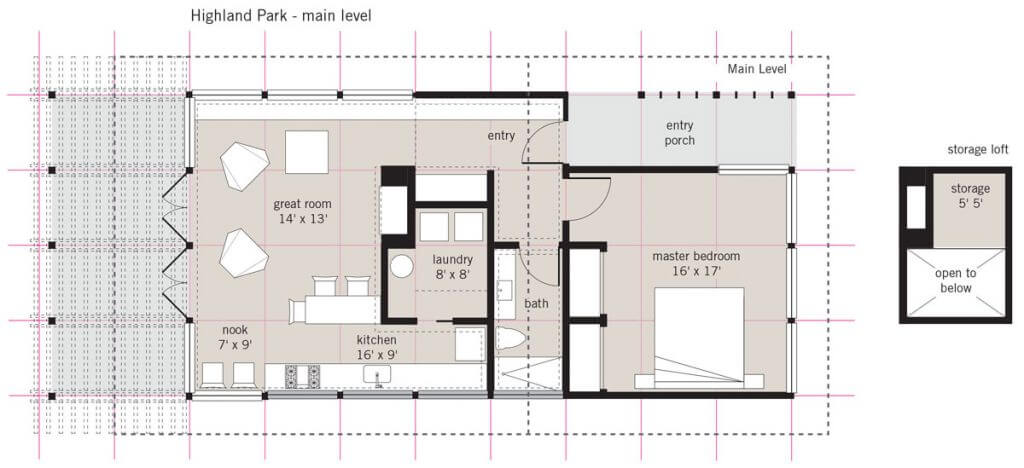 Enlarge
highland park

Image Gallery