quick-ship-program Lindal homes

Quick Ship Maris
Quick Ship Maris
Bedrooms: 3+
Bathrooms: 2.5 (one full, three half)
Master Bedroom: Main Level
Total Area: 2790 sq. ft.
First Floor: 1750 sq. ft. plus 672 sq. ft. garage
Other Floor: 1040 sq. ft. (basement and lower-level apartment) plus 301 sq. ft. garage
The Maris Quick Ship is a modern home designed using our Lindal Elements system.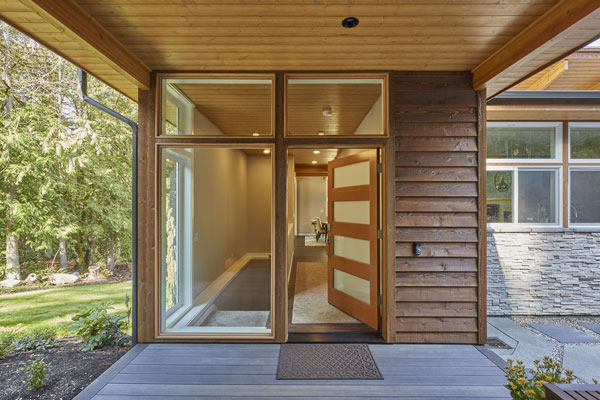 A covered entry and patio provide protection as you enter the house from the garage. With 1,750 sq. ft. on the main floor, it's easy to host family gatherings in the open living area.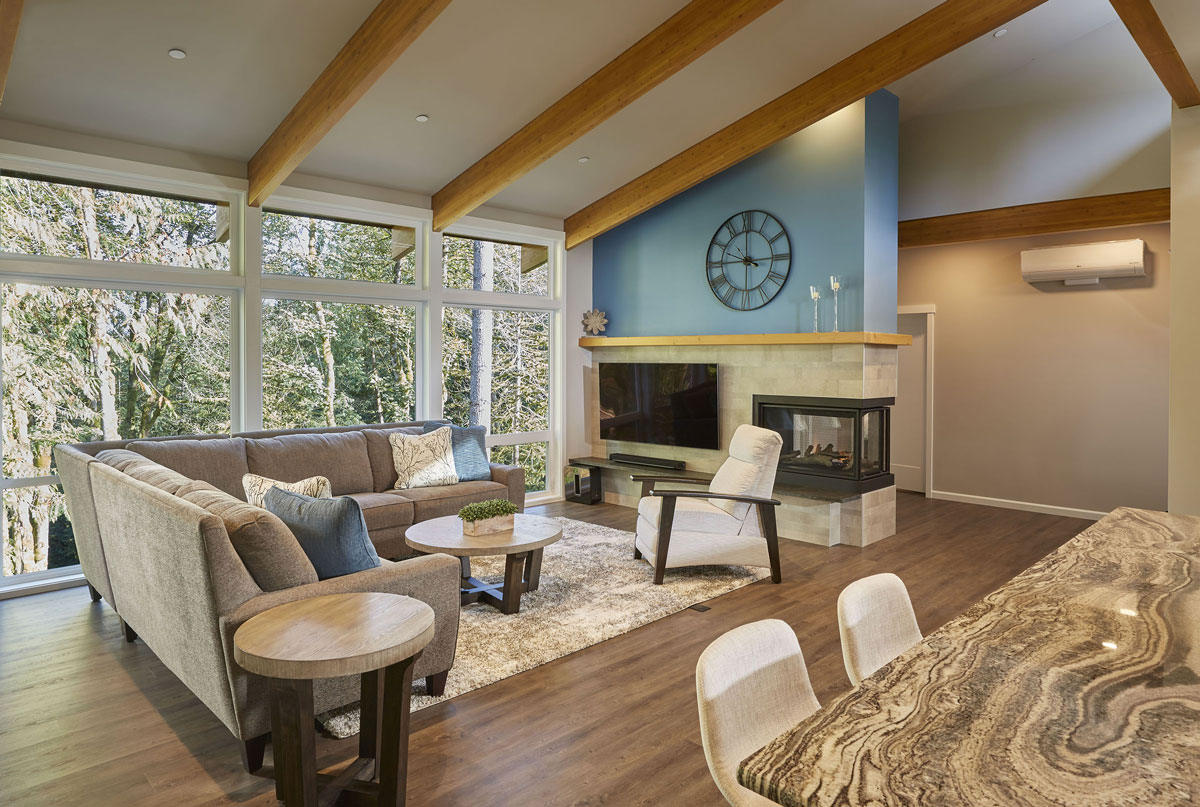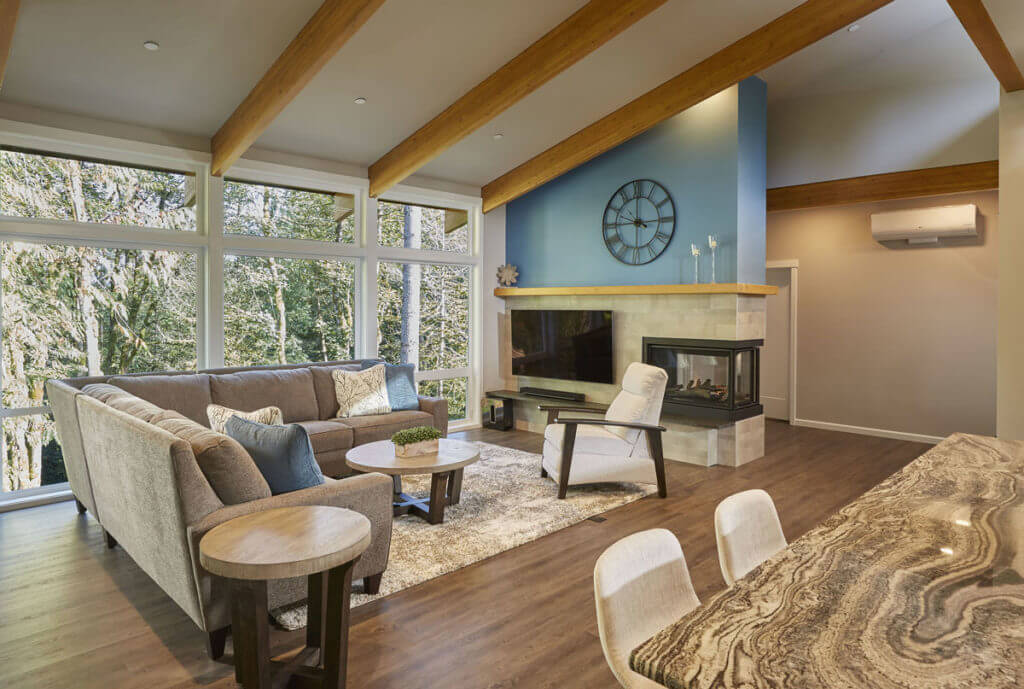 The dining area, with a flat ceiling, is located at one end of the 20′ x 18′ great room. Floor-to-ceiling windows frame the view.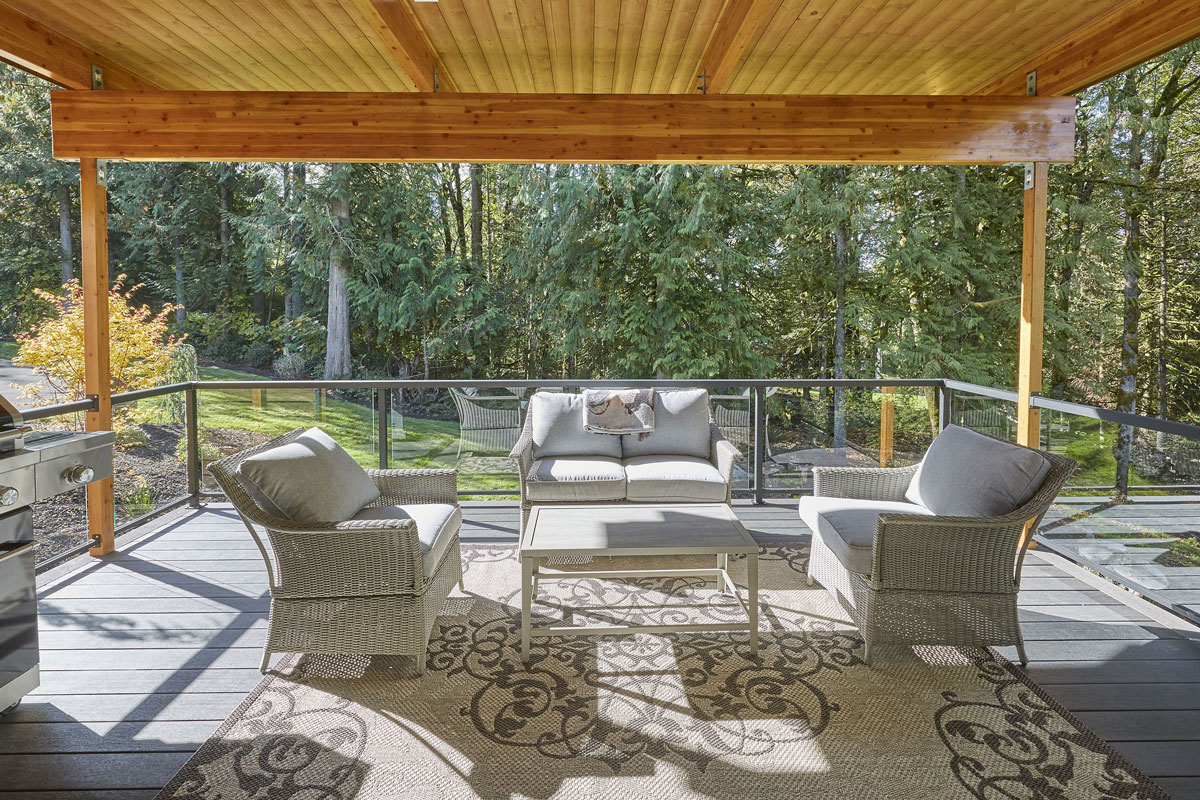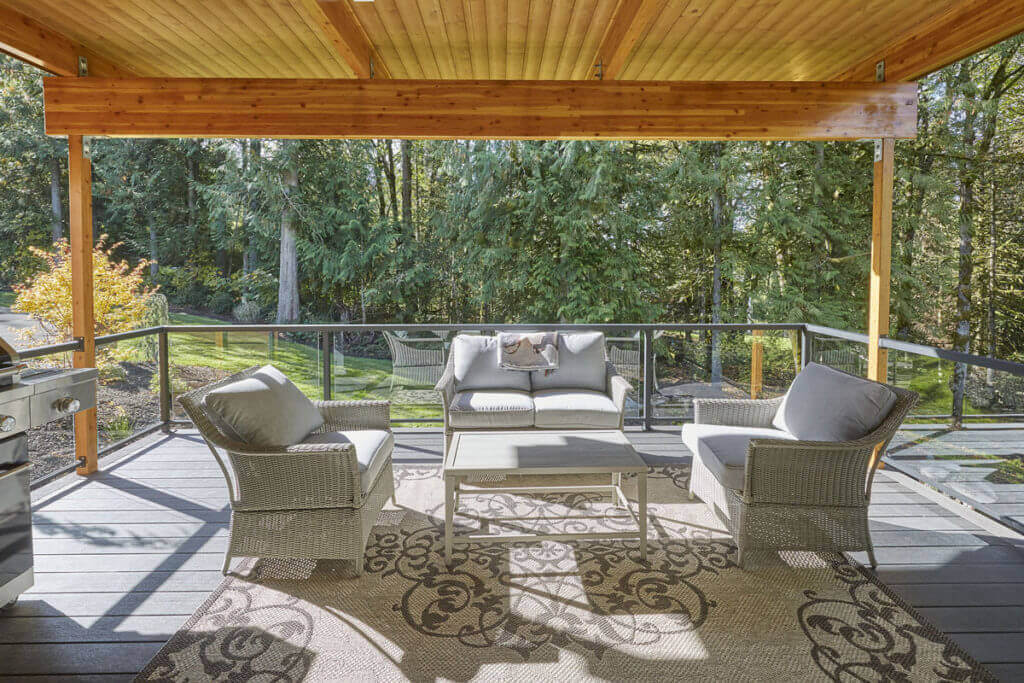 An 180 sq. ft. covered deck with glass railing is placed to the side of the room so as not to block the view. Sliding patio doors allow a seamless transition between indoor and outdoor space.  Abundant light floods the room from rows of clerestory windows.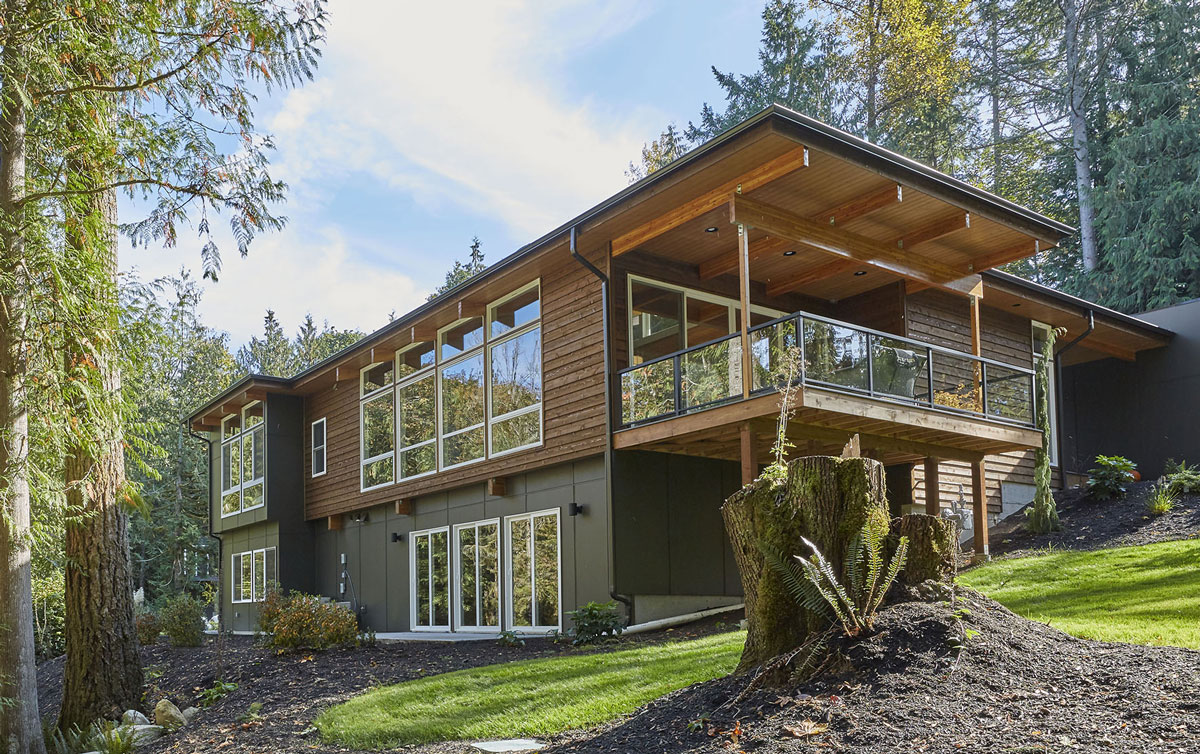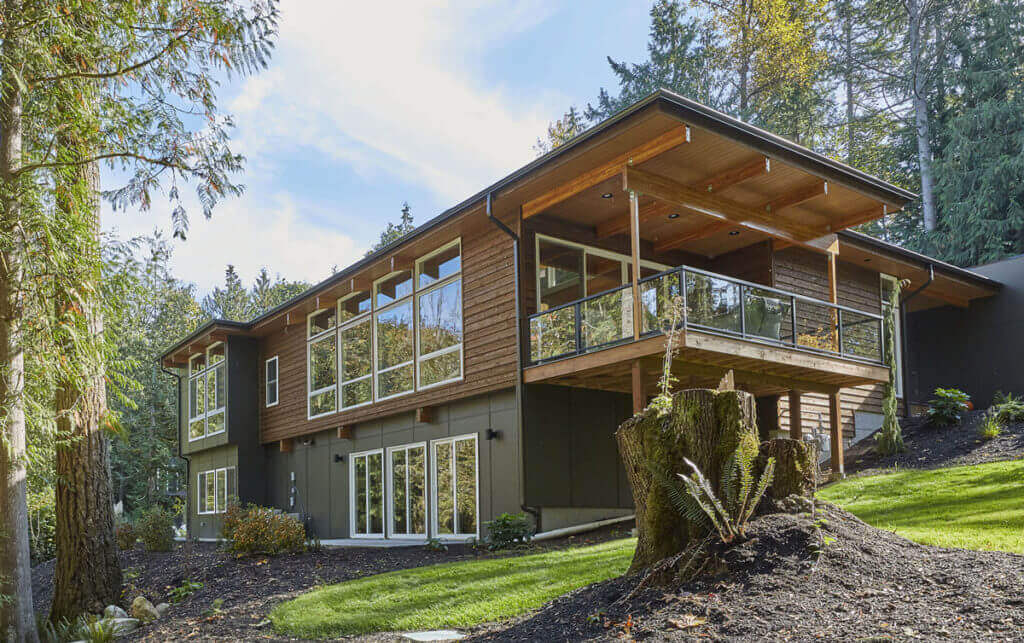 The lower level of this Lindal Elements modern home has three sliders for ventilation and views. There is a compact 534 sq. ft. studio apartment, and an additional garage.
This house is featured in the Lindal Quick Ship Program. These designs are drafted for faster delivery to your build site and often cost much less than one of our custom homes. We offer a limited menu of optional changes on our Quick Ship home packages. Please contact your local Lindal representative for details and pricing estimates to build a Quick Ship home in your area.
 The images shown here may include Lindal options that differ from the Quick Ship version. Consult your Lindal dealer and the Quick Ship Maris specification sheet for the design, snow load, and Lindal materials of this home.
Please reach out to your local Lindal representative for details and pricing for purchasing this home through the Lindal Quick Ship program.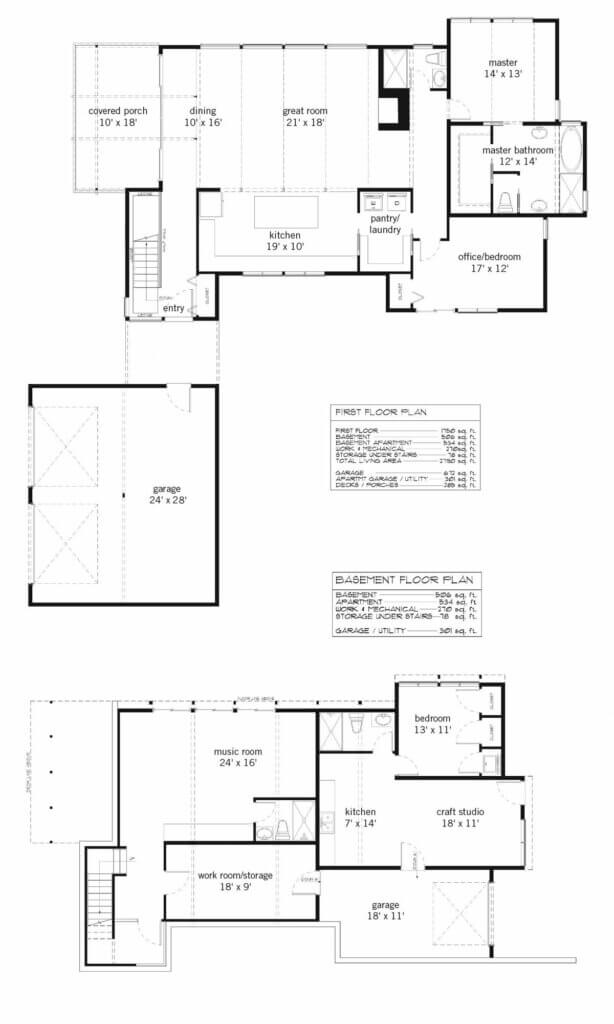 Enlarge
quick ship maris

Image Gallery