imagine-series Lindal homes

Mesquite
Mesquite
Bedrooms: 1
Bathrooms: 1.5
Master Bedroom: Main Level
Total Area: 900 sq. ft.
First Floor: 900 sq. ft.
Size: 33' x 25'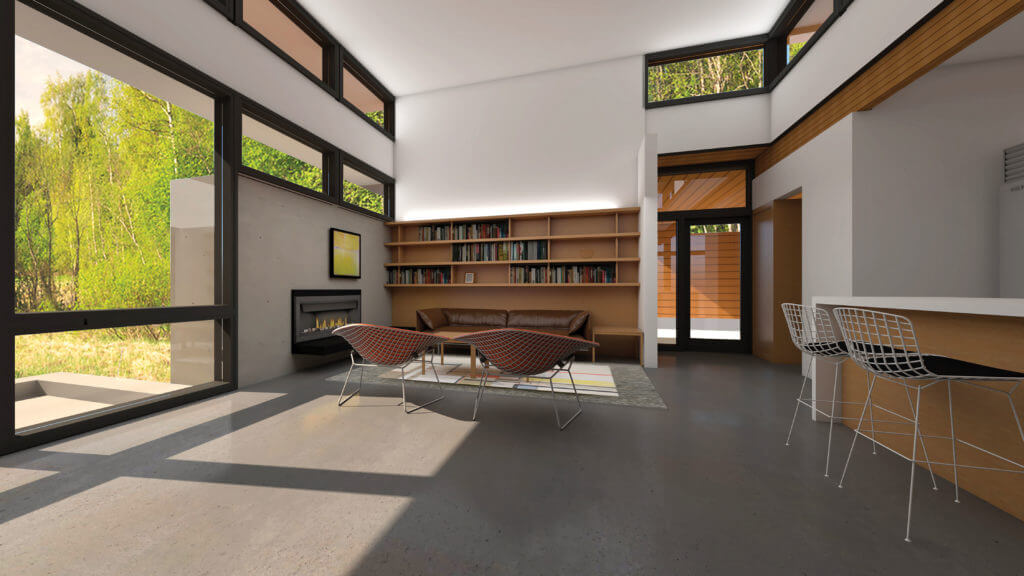 The Mesquite is a small one-bedroom design that can easily be modified to a two-bedroom layout. Lindal has floor plans available for both options. The circulation in this concept is around the perimeter, minimizing any hallways and unusable spaces. This is in keeping with the classic Usonian layouts that circulate around a central core, creating a cozy space open to the landscape.
Two-Bedroom Mesquite
The two-bedroom version features a full master suite as well as a living space to accommodate a small family. Clerestory windows allow for ample daylight to illuminate the interior.  The main space has taller ceilings and clerestory windows to bring in abundant natural light. The interior and exterior materials of all the Lindal Imagine Series designs are very flexible. Each client can work with Lindal to develop palettes that work for them and their build site.
Below, the two-bedroom floor plan:
Total Living Area: 1335 sq. ft.
Bedrooms: 2
Bathrooms: 3.5
Size: 61′ x 28′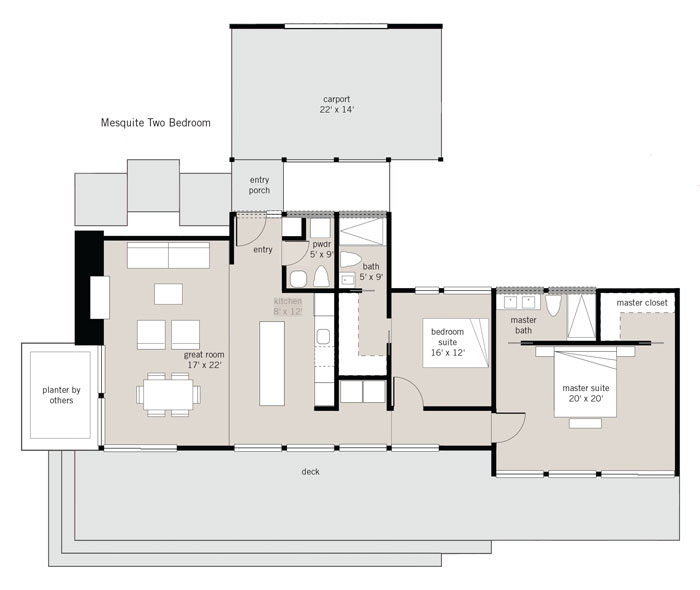 See more Lindal translations of Frank Lloyd Wright's Usonian houses. Contact your local Lindal representative to build your own house from one of our Usonian designs and continue the living legacy of America's greatest architect.
Attend our Webinar to learn more about the homes in this series.
WEBINAR: Introducing the Lindal Cedar Homes Imagine Series:
Frank Lloyd Wright-Inspired Homes for Modern Living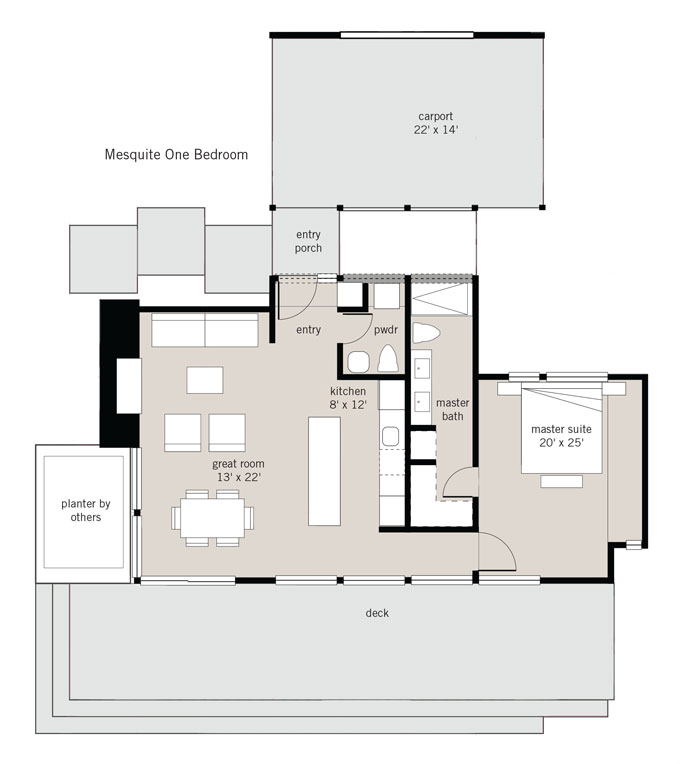 Enlarge