designer Lindal homes

Olon 3233
Olon 3233
Bedrooms: 3+
Bathrooms: 4.5
Master Bedroom: Main Level
Total Area: 3233 sq. ft.
First Floor: 1705 sq. ft.
Other Floor: 768 sq. ft. & 760 sq. ft. Optional garage - 483 sq. ft.
Size: 90'x40'
Designed for a Lot with Panoramic Views
The Lindal Modern home design Olon from is intended to showcase a panoramic vista. Choose this home to reveal breathtaking waterfront, mountainside, or far-off skyline views. The major living spaces and bedrooms extend seamlessly to decks for entertaining or quiet star gazing. As with all OM Studio designs, the house reveals itself at each step and turn with distinctly different communal and quiet private spaces.
See more Lindal Modern Home Designs in our Lindal Modern plan book. View free as an ebook or purchase  the 156-page spiral-bound full-color Lindal Modern book.
For more information on this design and pricing estimates for your area, contact your local independent Lindal representative.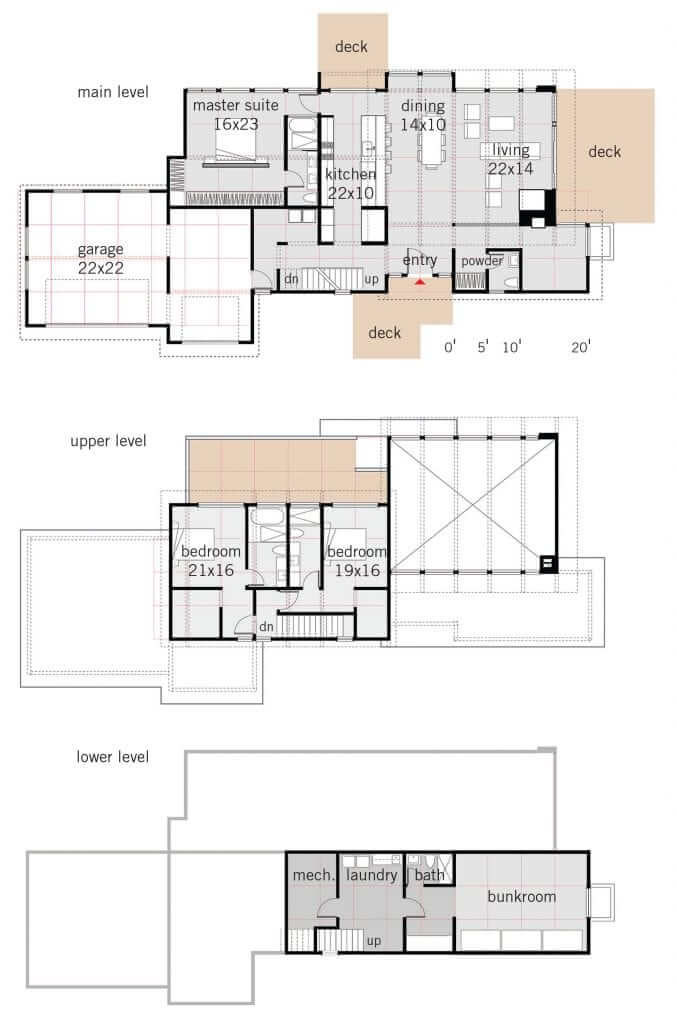 Enlarge