quick-ship-program Lindal homes

Quick Ship Sage ADU
Quick Ship Sage ADU
Bedrooms: 1
Bathrooms: 1
Master Bedroom: Main Level
Total Area: 366 sq. ft.
First Floor: 366 sq. ft.
Other Floor: None
Cute and compact, the one-bedroom, one-bathroom Sage ADU is the perfect accessory dwelling unit or tiny home at only 366 square feet. On the exterior, a combination of cedar and composite panel siding provides beauty and contrast while being low-maintenance. Clerestory windows and a wall of glass allow for natural light to fill the living room. A deck off the living room expands the living area and is great for outdoor living and entertaining.
The Sage ADU is one of many Lindal home designs in the Quick Ship Program. These designs are already drafted to the final permit stage for faster delivery to your build site at a lower cost. We offer a limited menu of optional changes on our Quick Ship home packages. Please reach out to your local Lindal representative for details and pricing estimates.
House reference number: #42011
The images shown here may differ from the Quick Ship version of this home. Please consult your Lindal dealer for the Quick Ship specification sheet for the design, snow load, and Lindal materials of this home.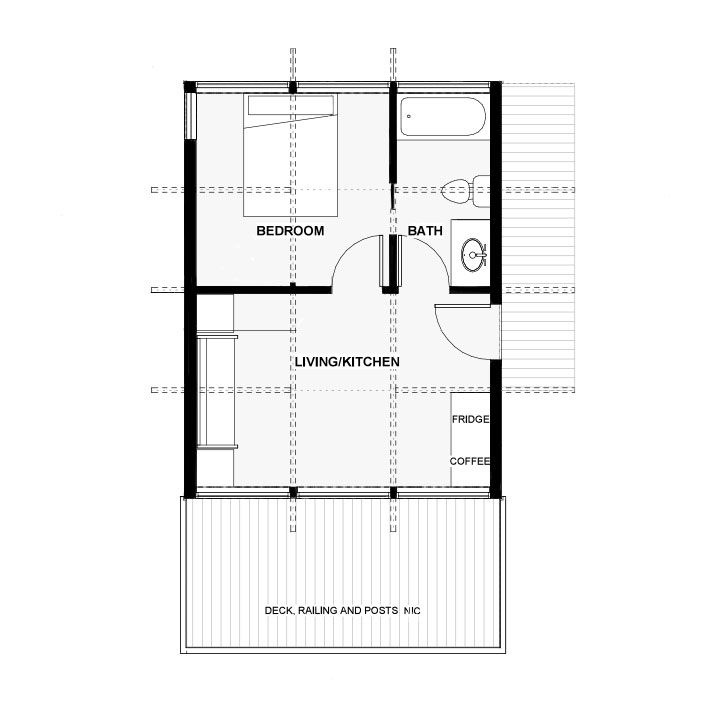 Enlarge
quick ship sage adu

Image Gallery