frank-lloyd-wright Lindal homes

Taliesin 2840
Taliesin 2840
Bedrooms: 3
Bathrooms: 2.5
Master Bedroom: Main Level
Total Area: 2844 sq. ft.
First Floor: 2077 sq. ft.
Other Floor: 767 sq. ft.
Size: 84'x62'
Frank Lloyd Wright School of Architecture Taliesin Design
The Taliesin 2840 home design is a mountain lodge boldly re-imagined. This home is anchored to the ground by only six masonry piers that rise through the interior and pierce the roof. Topped with a gull-winged design, this striking retreat appears to be taking flight. The two-story living room, transparent on three elevations is a viewing platform to the natural environment beyond.
The open cross-work of roof beams that give the roof its form speak to the enduring strength of a post and beam mountainside retreat.
See all of the home plans available through the Lindal Architects Collaborative. View the digital version online (free with registration). If you prefer, purchase a printed copy of the Lindal Architects Design Portfolio plan book in our bookstore.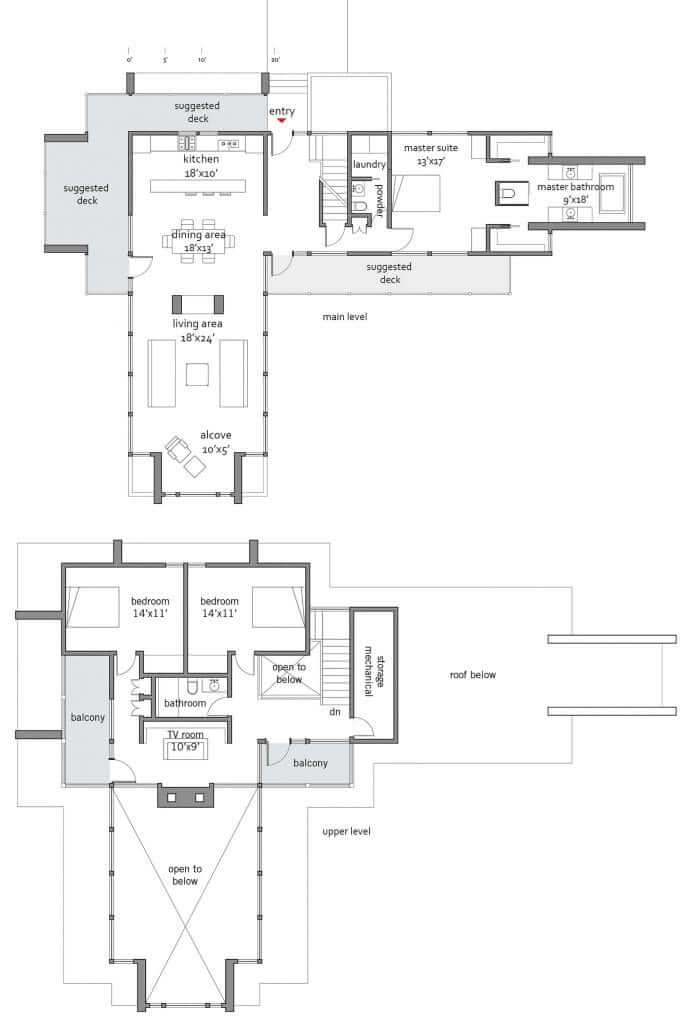 Enlarge
taliesin 2840

Image Gallery