Stories

Cabin Kits
Lindal Log Homes and Cabin Kits
Did you know Lindal has a history as one of the primary suppliers of log cabin kits? In 1983, the company bought Justus Log Homes, a US log homes and cabins company established in 1954, and added Justus designs to its product line. Lindal log homes and cabins sprouted in rural areas, by lakesides and in the mountains. These homes were often second homes or vacation homes; offering a rustic escape from city life.
These days, log homes aren't as common as they were. Often this is because they don't meet the code requirements in the area where a person wants to build. Lindal can provide log home kits to clients who have their heart set on a log home kit. If you're looking for an update on the traditional log cabin,  you'll love the warmth of wood that our cedar cabin kits offer.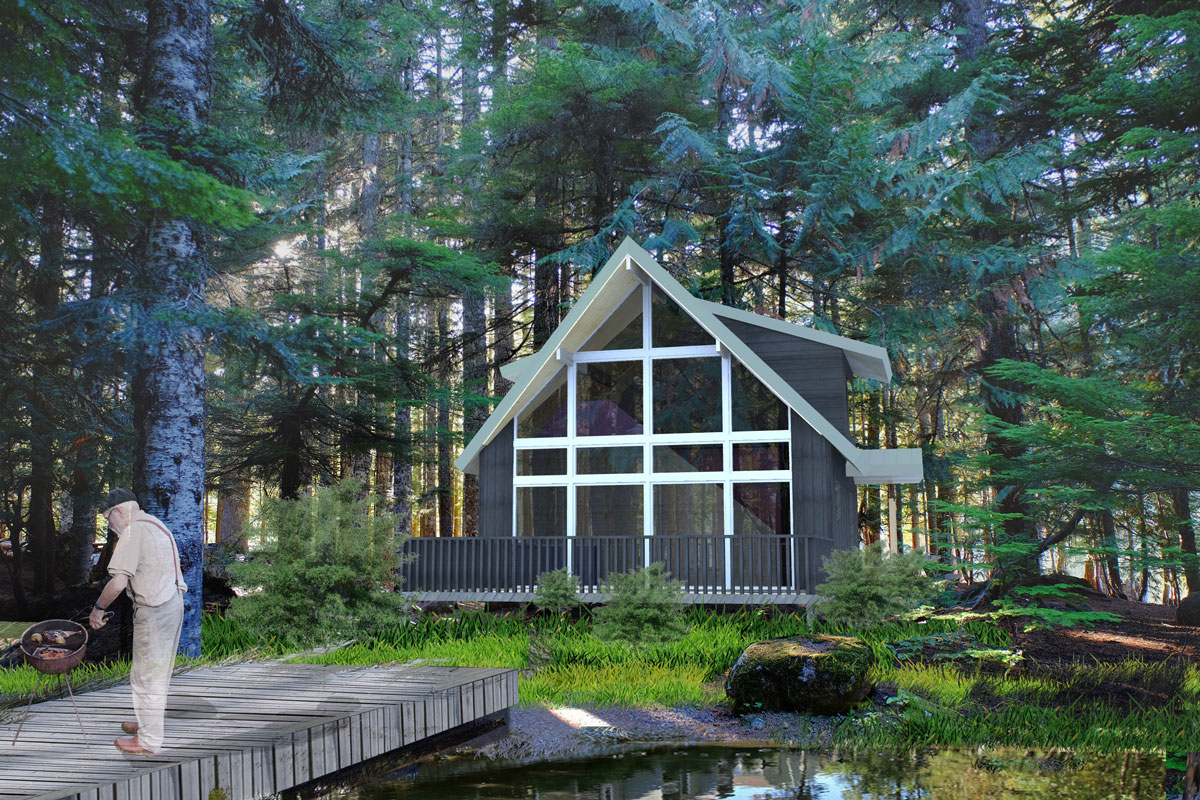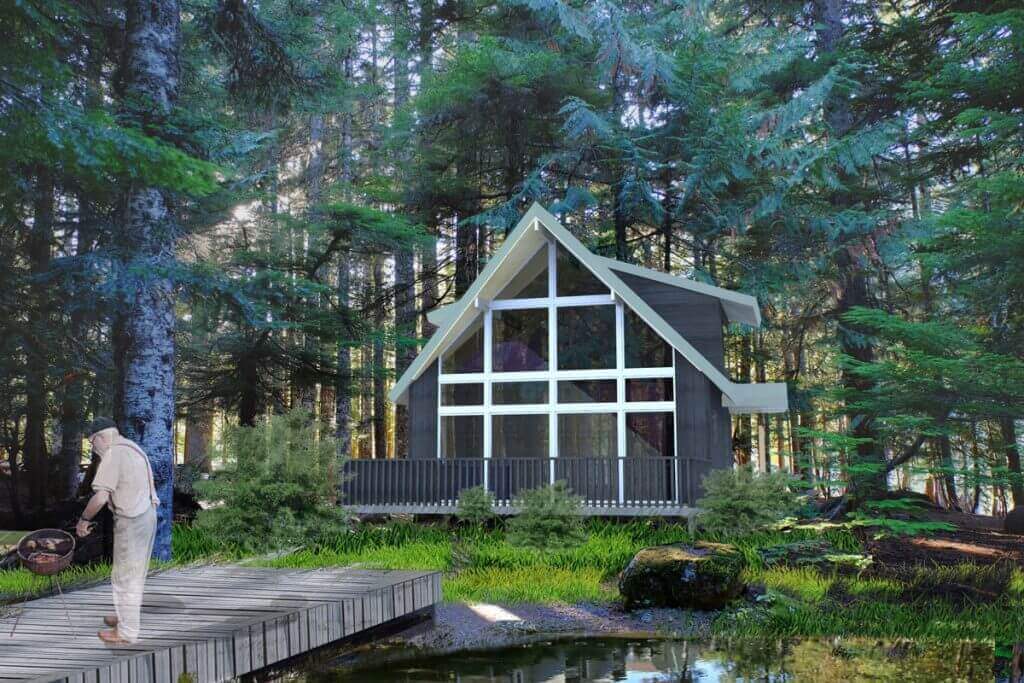 High Quality Kit Homes
Lindal has a unique approach to the design, manufacture and distribution of its kit homes. This approach has kept us in business long after most of our competitors closed their doors.
1. Lindal provides a full cabin kit package – from design and floor plans to end product.
Lindal not only provides the floor plans and drafting services for your cabin kit, we also manufacture the exterior materials package in our Burlington, WA, plant. This ensures that we can provide you with the highest quality wood and other materials for your home, cut to our specifications, and delivered direct to your build site, anywhere in the world.
2. Personalized guidance from first site visit to move-in day.
When you choose to build a Lindal cabin kit, you are ensured personalized service from start to finish. Your Lindal dealer will visit your build site and provide pricing estimates for the home design and floor plan of your choice. They will work with you to assist in selecting contractors and tradespeople, take inventory of your materials package when it arrives, consult with you on financing options, and be available throughout the construction of your new cabin.
3. Flexibility in Cabin Kit Design
If you want , you can take a cabin kit floor plan straight out of one of our house plan books. If you want to build your home quickly, we recommend this approach. In fact, we've designed an entire portfolio of Lindal Quick Ship homes around this concept. These homes have already been drafted to the final permitting stage, meaning delivery time is much faster than with a fully custom cabin kit home. Here are some of the Quick Ship cabin kits we recommend: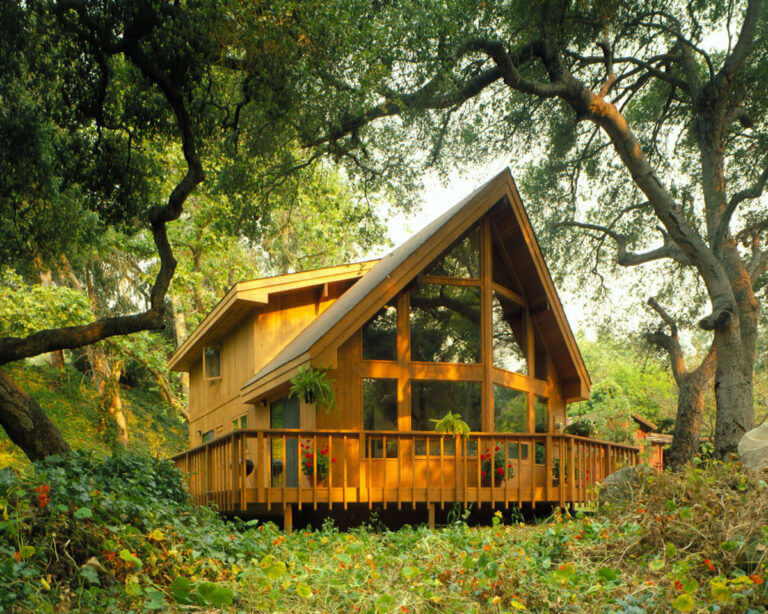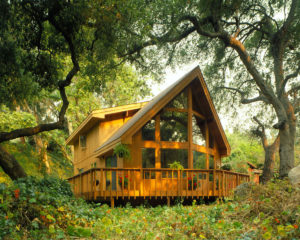 The quick ship Greenbriar is a classic cabin kit. The perfect size at 1,900 square feet.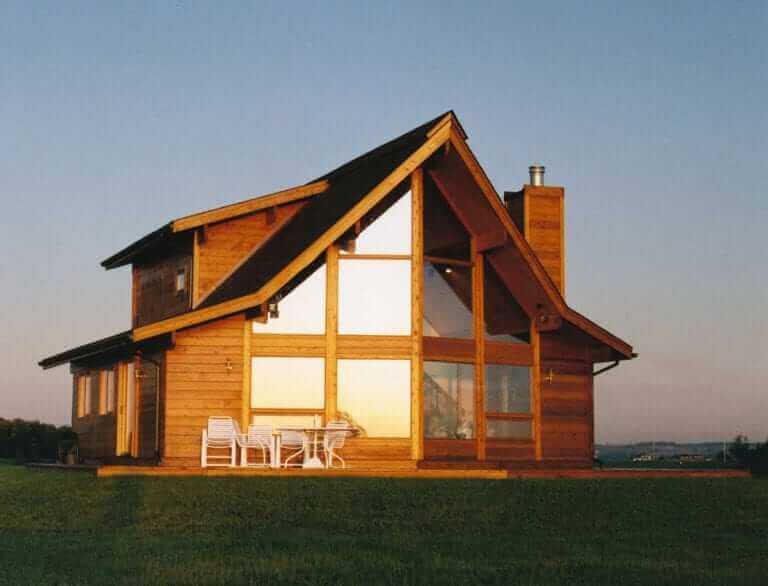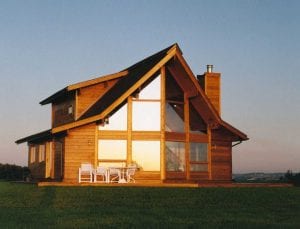 The Quick Ship Teton has the look and feel of a log cabin kit with its beautiful exterior of sustainably harvested Western red cedar.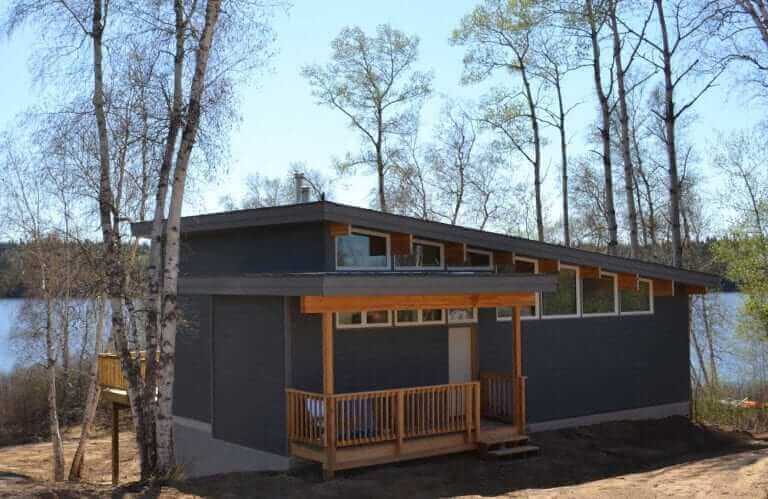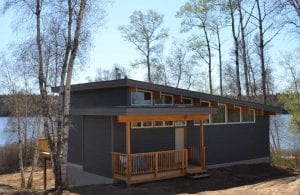 If you want a small modern cabin kit home, take a look at this 990 square foot Lindal Elements Quick Ship Elm design. 
Because our Quick Ship homes are pre-engineered and drafted, they are often available at a significant discount. However, if you are looking for a custom design, or would like to modify one of our existing home plans, your Lindal dealer and our team of in-house drafters and architectural design professionals will work with you on any modifications you'd like to make. Every Lindal cabin kit can be modified to suit your budget, build site, and lifestyle.
Read more about the advantages of building a Lindal kit home in this Forbes article >>