Testimonials

Custom Country Classic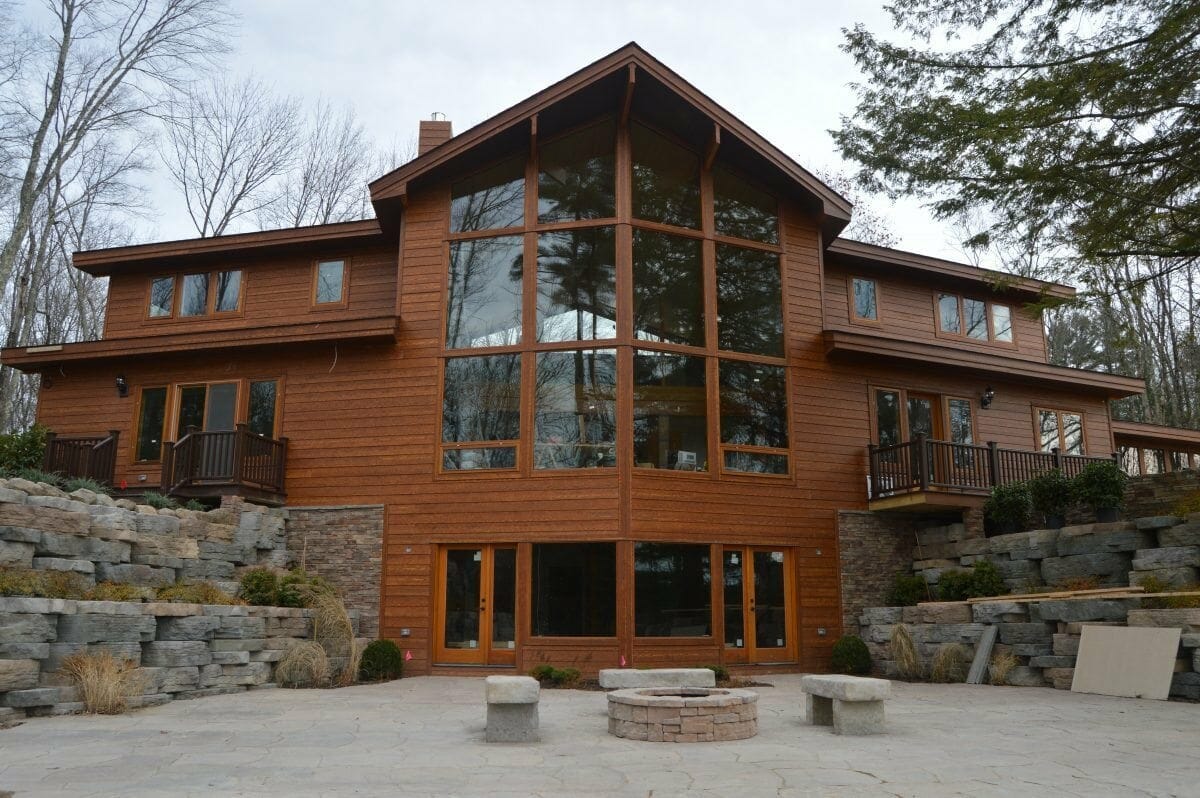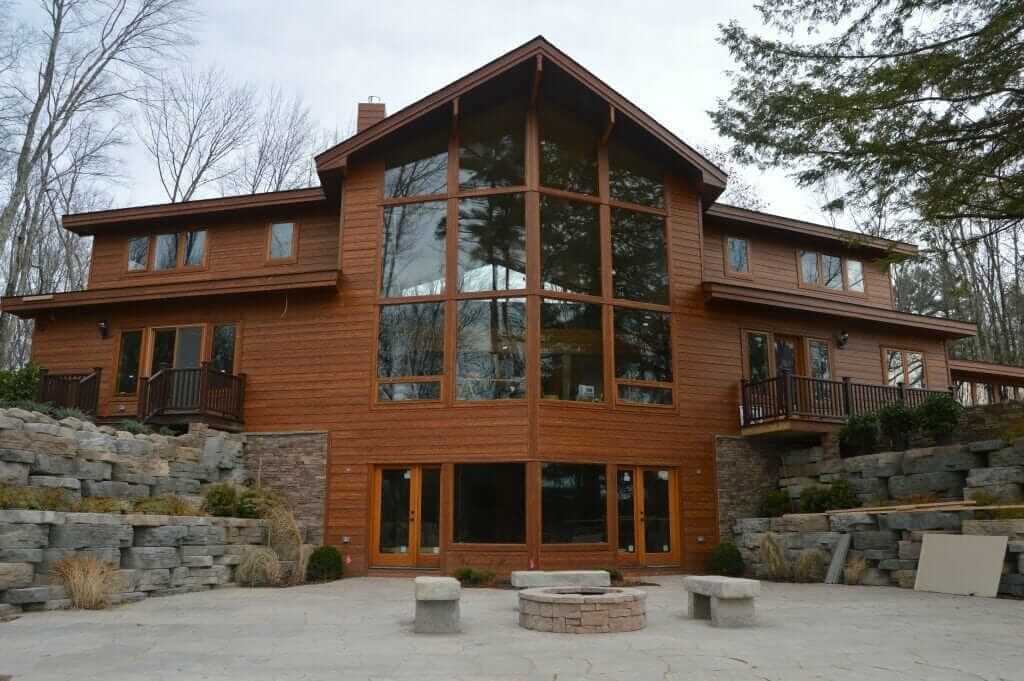 Massachusetts Custom Home
This magnificent custom Classic Countryside was built by a lovely couple for their children and grandchildren to enjoy. It started with a purchase of a house on a pristine lake in the Berkshires. The house was torn down to make room for the new one – 6,000 square feet of living space. The house includes a walk-out basement, six bedrooms and five bathrooms, with everything a child (or adult) would love – movie theater, game room, pool, fishing, canoeing and kayaking and finishing off the day with smores around the fire pit.
We are thrilled to have helped Bob & Carol realize their dream of building a large family retreat on a beautiful lake, and very grateful for the kind words they have for us:
"Atlantic Custom Homes, Inc. did a tremendous job for me and my family regarding our new lake house built in Sheffield, MA. I have a fair amount of building experience and was able to understand procedures and details of the building process. However, it really was not needed because Jan and Greg were able to simplify the process and have me focus on the important decision points. I accepted most of their recommendations and was able to obtain building permits within a couple of months.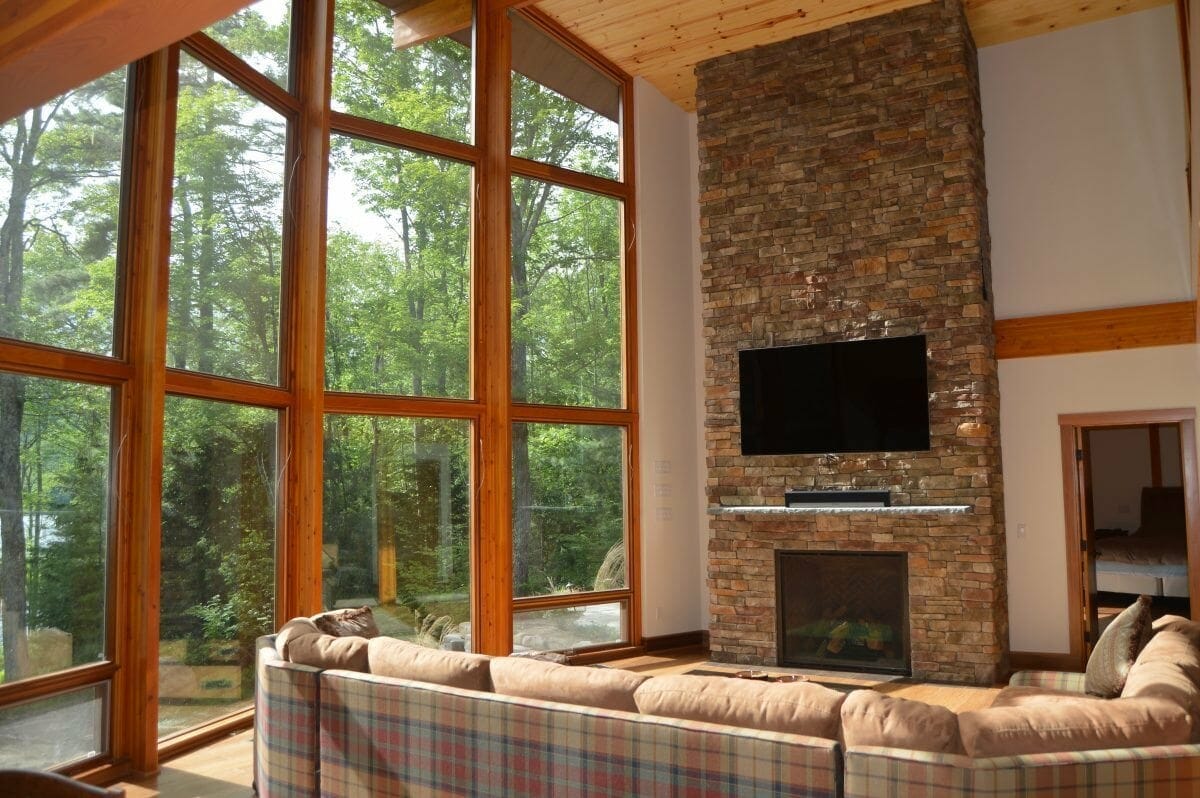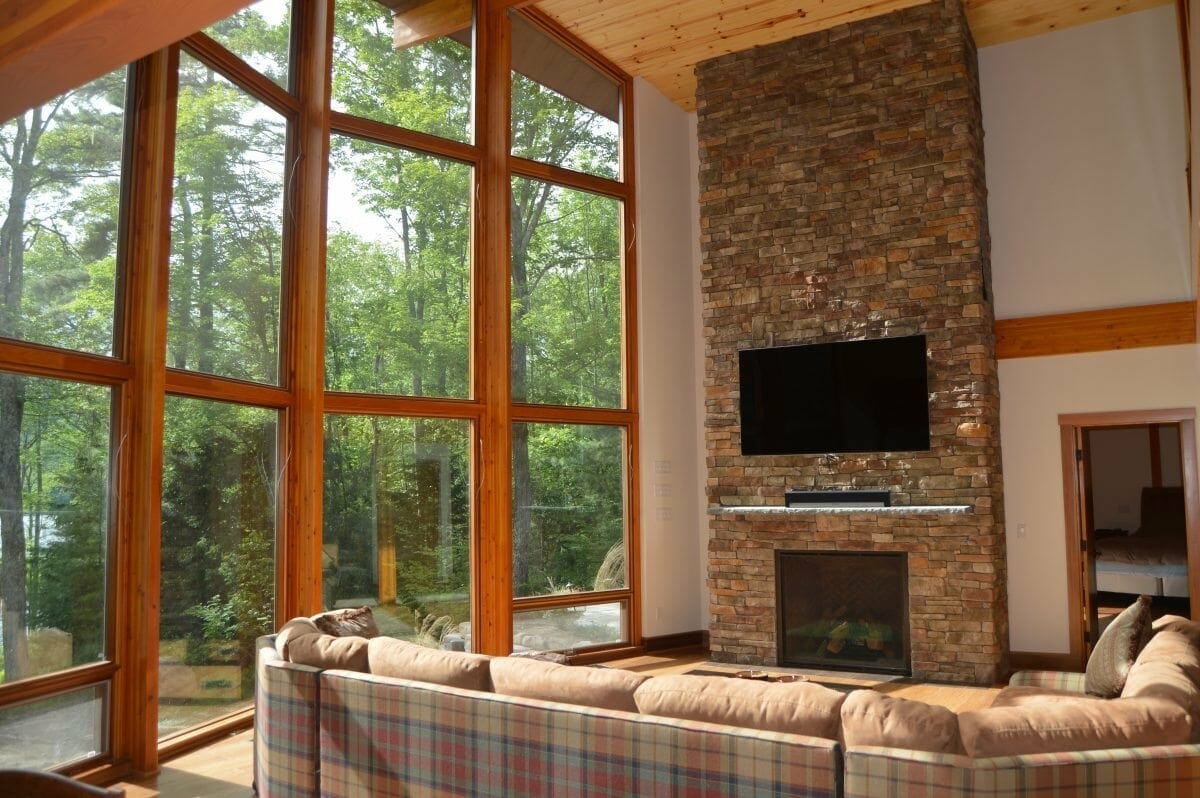 I was able to use Lindal's in-house architectural and engineering services and save a lot of time and money. Greg and I were able to define the "big picture" regarding my requirements and Lindal was able to "connect the dots" very efficiently and effectively. The quality of the building materials exceeded my expectations. Many of these materials would not be available at the same quality level on the East Coast. Sometimes "a picture is worth a thousand words." Please see for yourself!
Thanks Jan and Greg for a great job! I highly recommend your services."
Bob
~Sheffield, MA