Projects

Dwell Homes Features Lindal Architects Collaborative Residence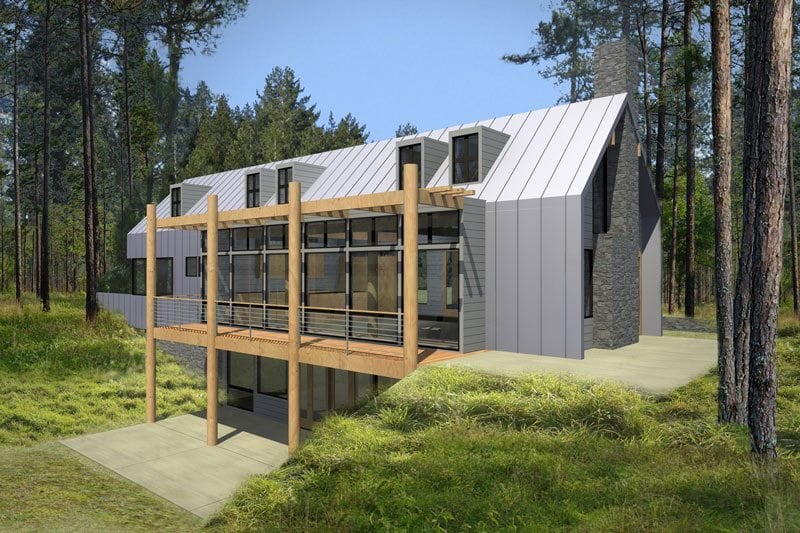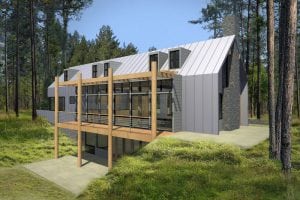 July 27, 2016 — A black, steel-clad, post-and-beam residence designed by architect David Vandervort is featured on Dwell Homes website this week.  Vandervort's firm, based in the Pacific Northwest, is part of the Lindal Architects Collaborative (LAC) program. The floor plan of the home was created exclusively for Lindal and is available in the Lindal Architects Collaborative plan book.
Lindal Architects Collaborative
The LAC program allows Lindal to offer customizable, architect-designed homes to its clients. Clients can choose from existing plans and modify them as needed. This results in a much lower cost than hiring an architect directly. Clients can enjoy the beauty and uniqueness of an architect's vision, married to the flexibility, and efficiency of Lindal's prefab building system. For more information on the LAC, check out the work of Vandervort and the other members of the collaborative on our Home Styles page.
This unique home is built into the bedrock of a mountain in the San Juan islands, Washington State.