News

Custom Home Design Webinars with Host Michael Harris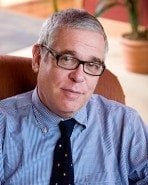 Over the course of six years and over 80 live webcasts, Michael Harris has been the voice of the Lindal Architects Collaborative and Lindal Elements Custom Home Design Webinars. Trained as an architect at the Massachusetts Institute of Technology, Michael fist connected with Lindal as consultant many years ago, authoring the strategic plan that gave birth to the Lindal modern design program. Today, he is the principal of Warmmodern Living and works with clients in New York City and the Seattle area.
Harris is interviewed by Executive Vice President Christina Lindal, a third-generation Lindal.
How has the Lindal home design webinar you give changed over the past five years?

My Lindal webinars have always focused on the spirit of modernism: efficiency, flexibility, predictability and environmental responsibility. Lately the focus has moved from looking at specific designs to sharing the process we offer clients for creating truly personalized houses. We discuss what makes the product modern and why I feel comfortable calling Lindal "the preeminent prefab."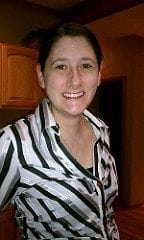 Should previous attendees attend again?
For sure! The program is continually being refined, just like the Lindal product and process.
For many attendees the reconciliation of discipline and flexibility that enables us to design totally custom houses and price them in matter of only a few weeks is astounding.
For others, it is the fact that Lindal fully embrace the notion of truly custom design that is driven by the actual building site and client lifestyle, and that a modern Lindal is so much more than a box with a flat roof and no overhangs.
For some, it is the fact that the industry's oldest company is perhaps the most in sync with today's client needs and the natural environment.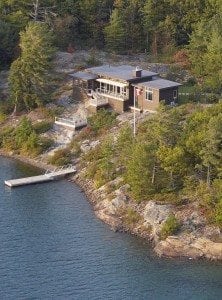 What are the most common questions you get?

The largest group of questions concerns our ability to design homes for the attendee's extreme climatic conditions or site conditions, from regions with high seismic areas to those with very heavy snow or wind loads, challenging steep sites or those that can be accessed only by helicopter. They ask how we are able handle these situations in a way that others cannot. I explain during my presentation that every Lindal is designed and engineered for each site's climatic and other natural conditions. With 50,000 houses all over the planet under our belt, the Lindal building system is uniquely capable of meeting extreme conditions.
And then there are the questions about price…
What about price?

When it comes to price, I can only cite a broad range and briefly explain what variables affect cost. I'm talking to audiences of well over a hundred people, located all over the world, in markets with varied construction costs. I don't know what design configuration would work best for each individual, or their expectations about finishes.
I always urge listeners to contact their regional Lindal dealer who is familiar with local costs and can give them a very targeted estimate after a brief interview.
What has Lindal learned from the webinars, and what changes have come about as a result?

We've learned that folks today are very concerned about becoming involved in a planning process that could make huge demands on their scarce free time. We've also learned that given the tight borrowing climate, understanding real cost early on is critical. These realizations led us to develop a system whereby we can design and price houses just a few weeks into the process.
There is a huge demand for small cottages, which has led to an ongoing effort to introduce smaller plans that may be personalized with a wide array of options – window types, railing styles, siding options. Who would have thought that Lindal Cedar Homes would be producing houses clad in corrugated steel?!
After over 100 webinars you continue to do them live. Why?

Designing and building a custom home is an extraordinarily personal experience. From the get-go, it's important to humanize and personalize the process, even if the attendee is thinking far into the future or isn't ready to engage one-on-one. In addition to giving prospective clients personalized insight into how we serve clients, the Lindal home design webinar keep us aware of our prospects' ever-changing concerns and how to address them.
To register for an upcoming webinar with Michael and Christina, Visit Our Events Page