elements Lindal homes

Ash
Ash
Bedrooms: 2+
Bathrooms: 2.5
Master Bedroom: Main Level
Total Area: 2660 sq. ft.
First Floor: 1577 sq. ft.
Other Floor: 718 sq. ft. & 365 sq. ft.
Size: 63'x59'
The Lindal Modern Classic Ash home design is comprised of a compact cluster of barn-like structures. The primary barn houses a great room with a single-level kitchen, capped with an open study, game room, or guest room. A second barn contains two bedroom suites, while the third is a garage with storage loft. The three are joined by a transparent, flat-roofed entry. The street-side elevation ensures privacy, while the rear is all about capturing the view.
A version of this home is available through the Lindal Quick Ship Program. See the Quick Ship Ash >>
See more Lindal Modern Home Designs in our Lindal Modern plan book. View free as an ebook or purchase a Lindal Modern book.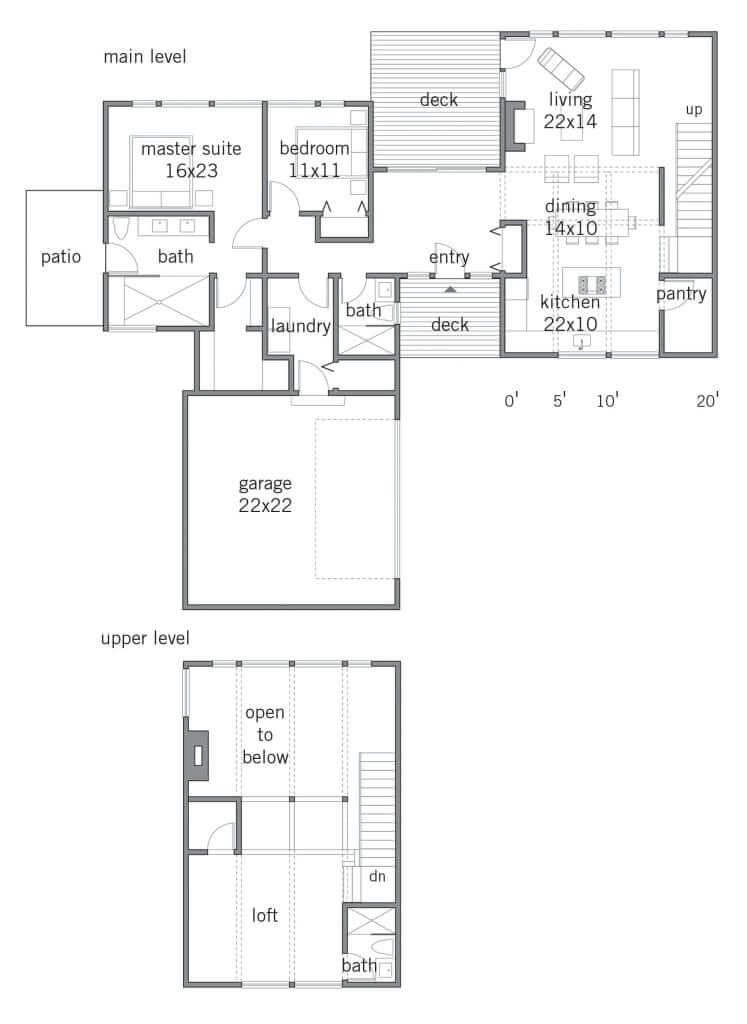 Enlarge