luxury-homes Lindal homes

Aura 3100
Aura 3100
Bedrooms: 3
Bathrooms: 2.5
Master Bedroom: Main Level
Total Area: 3100
First Floor: 3100
Other Floor: None
Size: 38'x86'
OM Studio Design – Aura 3100
OM Studio Design's Aura 3100 is a modern Lindal Elements home.
Aris Georges founded OM Studio Design to further develop the principles of design he learned, practiced, and taught for nearly thirty years at Taliesin, the Frank Lloyd Wright School of Architecture in Wisconsin.
The Aura design (meaning Breeze) includes two discrete volumes for day- and night-time, connected by an enclosed breezeway and entry. Aura's dramatic use of the Elements building system generates two different, low-pitched roofs that crown the day/night spaces. This gives the composition the look of two wings soaring in the breeze. Three bedrooms and two-and-a-half baths, all on one level. You can add an optional garage for an additional 21'x26′ space.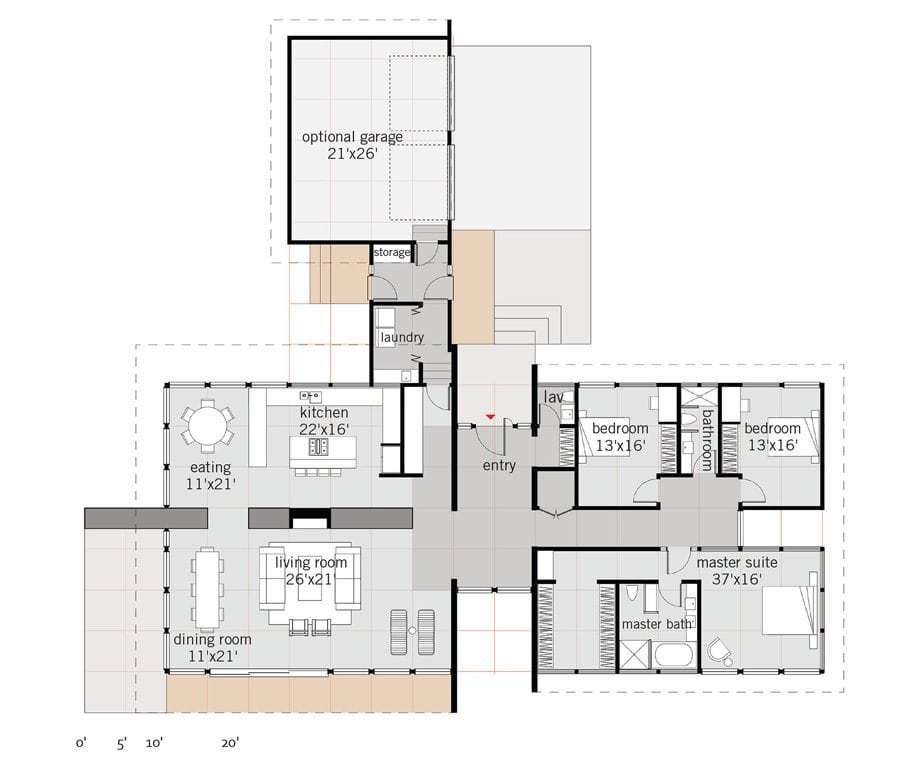 Enlarge