Birch
Bedrooms: 1
Bathrooms: 1
Master Bedroom: Upper Level
Total Area: 1,496 sq. ft.
First Floor: 747
Other Floor: 747
The Birch: A Small Home or ADU
The original Birch 747 was designed as an accessory dwelling unit (ADU); great for company or multi-generational living.
Our new, larger version moves the garage out from under the main floor, doubling the square footage of the original. The upper level includes an open floor plan with a spacious bedroom and living room. The kitchen opens to a large deck for entertaining. A two-car garage is located under the deck.
The lower floor is open to possibilities. Our post-and-beam construction methods allow clients to configure the rooms however they wish without having to worry about structural issues and load-bearing walls. Our floor plan indicates the potential for an additional bedroom, bath, and family room on the lower level.
House reference number: #41576
Please reach out to your local Lindal representative to build your own home.
See More Small Lindal Houses
View our Small Treasures Home Design Book Online & Start Planning Your Dream Home
Contact Your Local Lindal Dealer for details and pricing information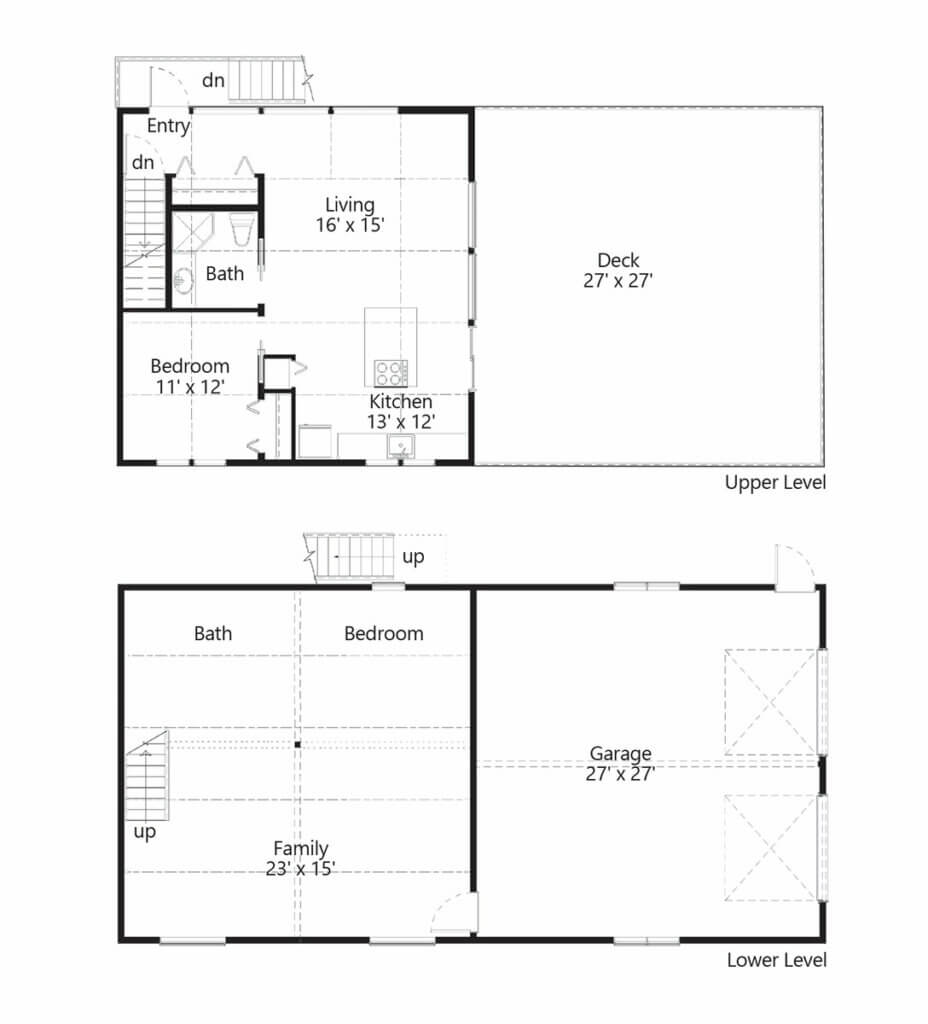 Enlarge