elements Lindal homes

Cedar 1148
Cedar 1148
Bedrooms: 3
Bathrooms: 2
Master Bedroom: Main Level
Total Area: 1148
First Floor: 1148
Other Floor: None
Size: 55'x28'
The Cedar 1148 is one of our most most popular and flexible small modern home designs. The home features one-level living in a modest-sized residence. This home is zoned beautifully to accommodate a variety of lifestyles. The communal zone and private master suite are linked by a see-through central entry that can contain stairs down to a daylight hillside level and garage if the homeowner desires. Three bedrooms and two baths in 1,148 square feet.
This popular design can easily be customized for your lot and lifestyle – see gallery images below for variations.
The Cedar 1148 is available as a Quick Ship design – drafted to the final permit stage for faster (and lower) pricing and delivery, with a limited menu of optional changes.
The Woodstock is a larger version of the Cedar 1148 design with an added basement and garage.
Take a look at this custom Cedar 1148, built in Crested Butte, Colorado.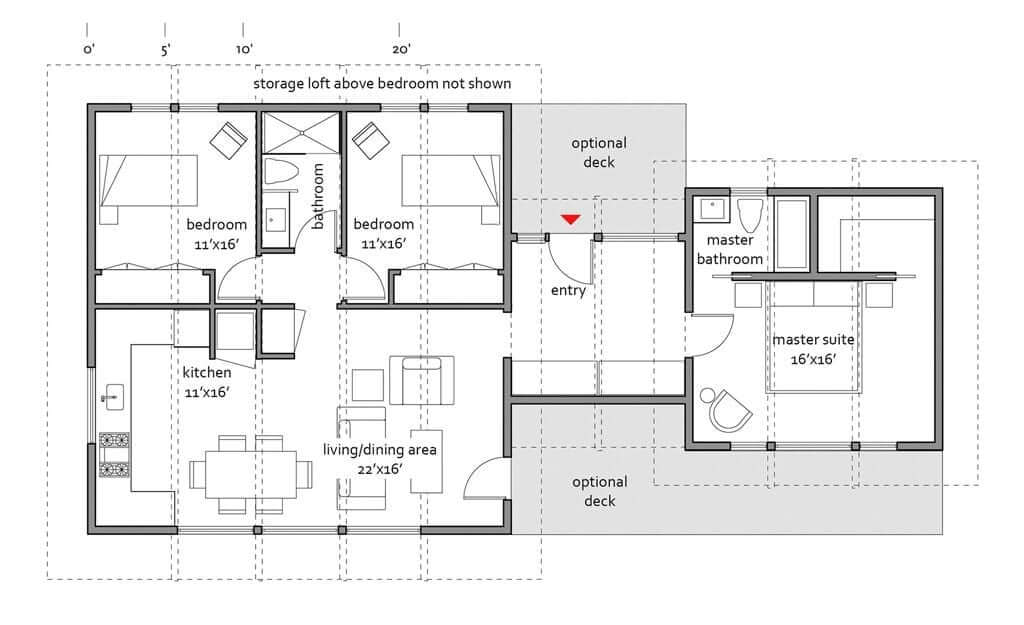 Enlarge