quick-ship-program Lindal homes

Quick Ship Cedar 1148
Quick Ship Cedar 1148
Bedrooms: 2
Bathrooms: 2
Master Bedroom: Main Level
Total Area: 1148
First Floor: 1148
Other Floor: None
Size: 55' x 28'
One level living in a modest-sized residence. This home is zoned beautifully to accommodate a variety of lifestyles. The communal zone and private master suite are linked by a see-through central entry that can contain stairs down to a daylight hillside level and garage if the homeowner desires. Two bedrooms with office/third bedroom option and two baths in a compact and functional 1,148 square feet.
The Quick Ship Cedar 1148 one of many classic and modern Lindal home designs in the Quick Ship Program. These designs are already drafted to the final permit stage for faster materials delivery at a lower cost. We offer a limited menu of optional changes on our Quick Ship home packages. Please reach out to your local Lindal representative for details and pricing estimates.
This popular design can easily be customized for your lot and lifestyle. See the original (non-Quick Ship) Cedar 1148 page for variations.
House reference number: #70854
The images shown here differ from the Quick Ship version of this home. Please consult your Lindal dealer for the Quick Ship specification sheet for the design, snow load, and Lindal materials of this home.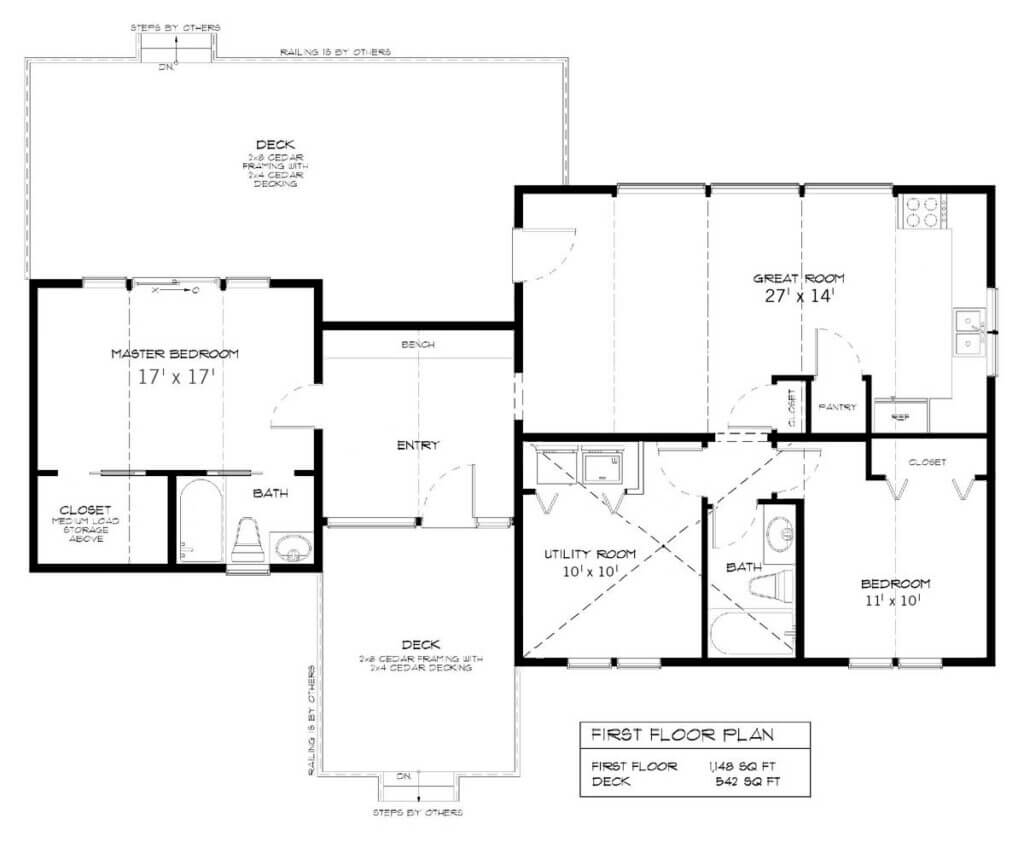 Enlarge
quick ship cedar 1148

Image Gallery