luxury-homes Lindal homes

David Vandervort 2970
David Vandervort 2970
Bedrooms: 4
Bathrooms: 3.5
Master Bedroom: Main Level
Total Area: 2969 sq. ft.
First Floor: 1908 sq. ft.
Other Floor: 1061 sq. ft.
Size: 108' x 59'
David Vandervort Architects 2970 Home Design
A Gracious Residence for a Sloping Lot
This design consists of two ground-hugging, hip-roofed huts. The huts are capped with light monitors the bring daylight into the home. The open communal wing enjoys views to the front and rear. A glass roofed terrace serves the living room and pricate master bedroom wing. An optional glass canopied entry stoop opens into a gallery that shares the terrace court and the views beyond.
The David Vandervort Architects 2970 home design is ideally suited for sloping sites. The secondary living areas are nestled into a hillside. This increases energy efficiency and helps retain the low profile of the overall design.
See all of the home plans available through the Lindal Architects Collaborative. View the digital version online (free with registration). If you prefer, purchase a printed copy of the Lindal Architects Design Portfolio plan book in our bookstore.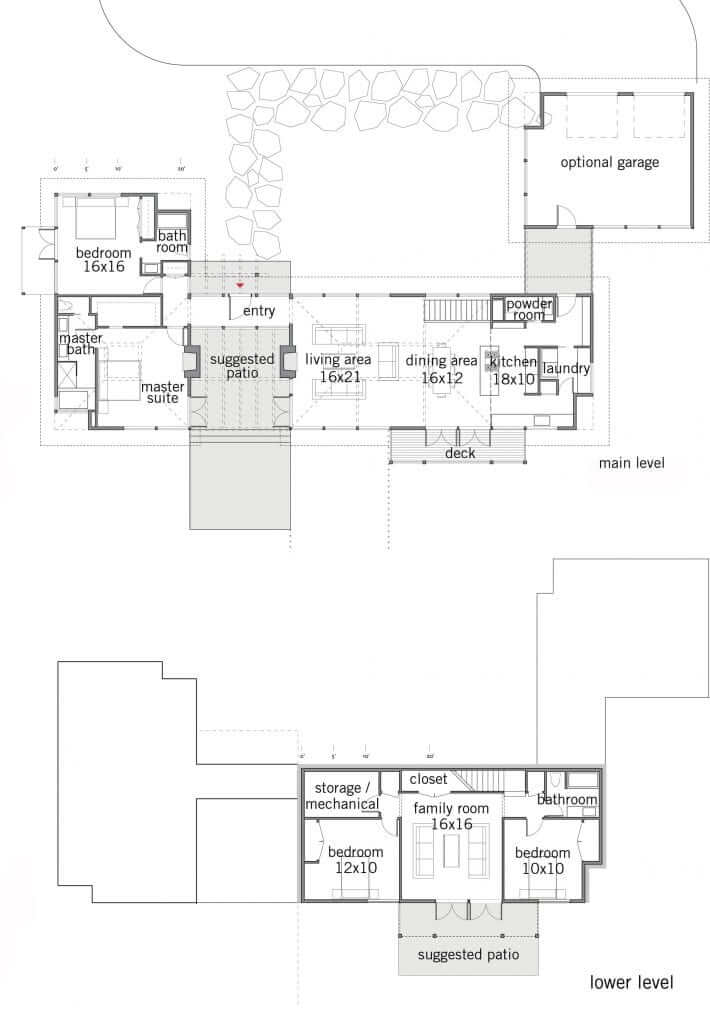 Enlarge
david vandervort 2970

Image Gallery