imagine-series Lindal homes

The Madison
The Madison
Bedrooms: 2
Bathrooms: 1
Total Area: 1603
First Floor: 1603 sq. ft.
Size: 60' x 77'
A Translation of Frank Lloyd Wright's Jacobs 1 Iconic Usonian Design
This plan is inspired by Jacobs 1, the first Usonian home, designed by Frank Lloyd Wright and built for Hebert and Katharine Jacobs in Madison, Wisconsin, in 1937.
In 2019, Jacobs 1 was added to the list of UNESCO World Heritage Sites in recognition of its seminal impact on the modern residential architectural landscape of U.S. in the 20th century. Jacobs 1 was added to the list along with seven other other iconic Frank Lloyd Wright buildings, among them Fallingwater and the Guggenheim Museum. A modest, one-story structure, Jacobs 1 nonetheless ushered in a new era of midcentury modern architectural design that was accessible to the booming middle class. The design of Jacobs and other Usonian homes was largely responsible for the pervasive proliferation of ranch-style houses across the U.S. during the post WWII period.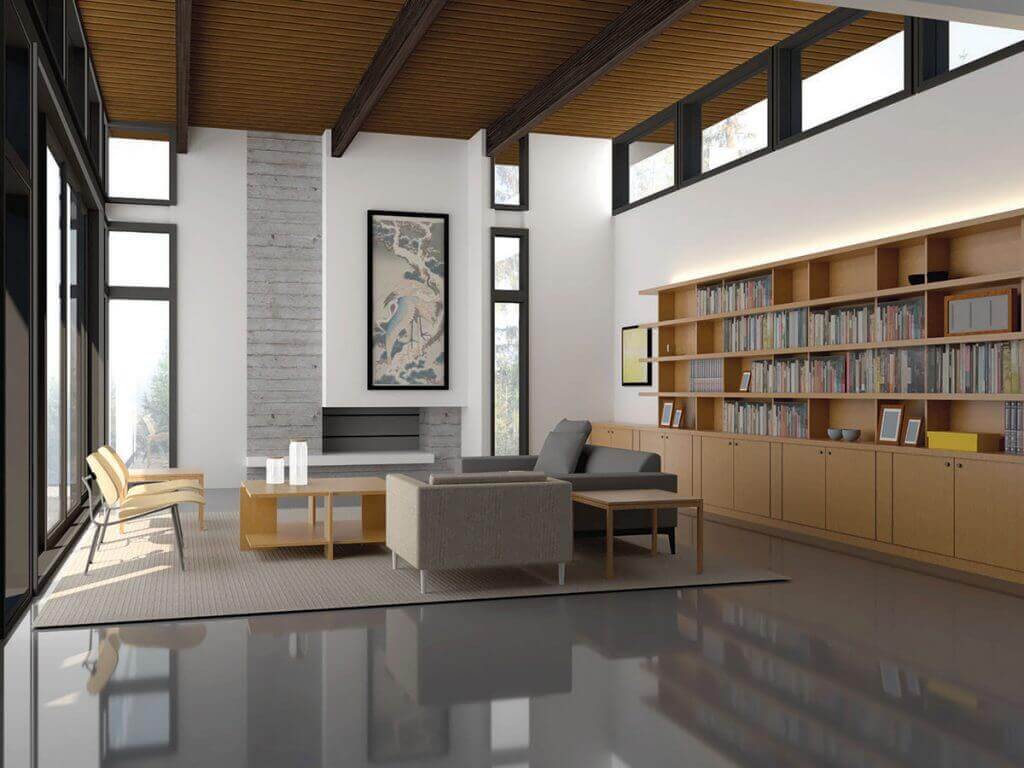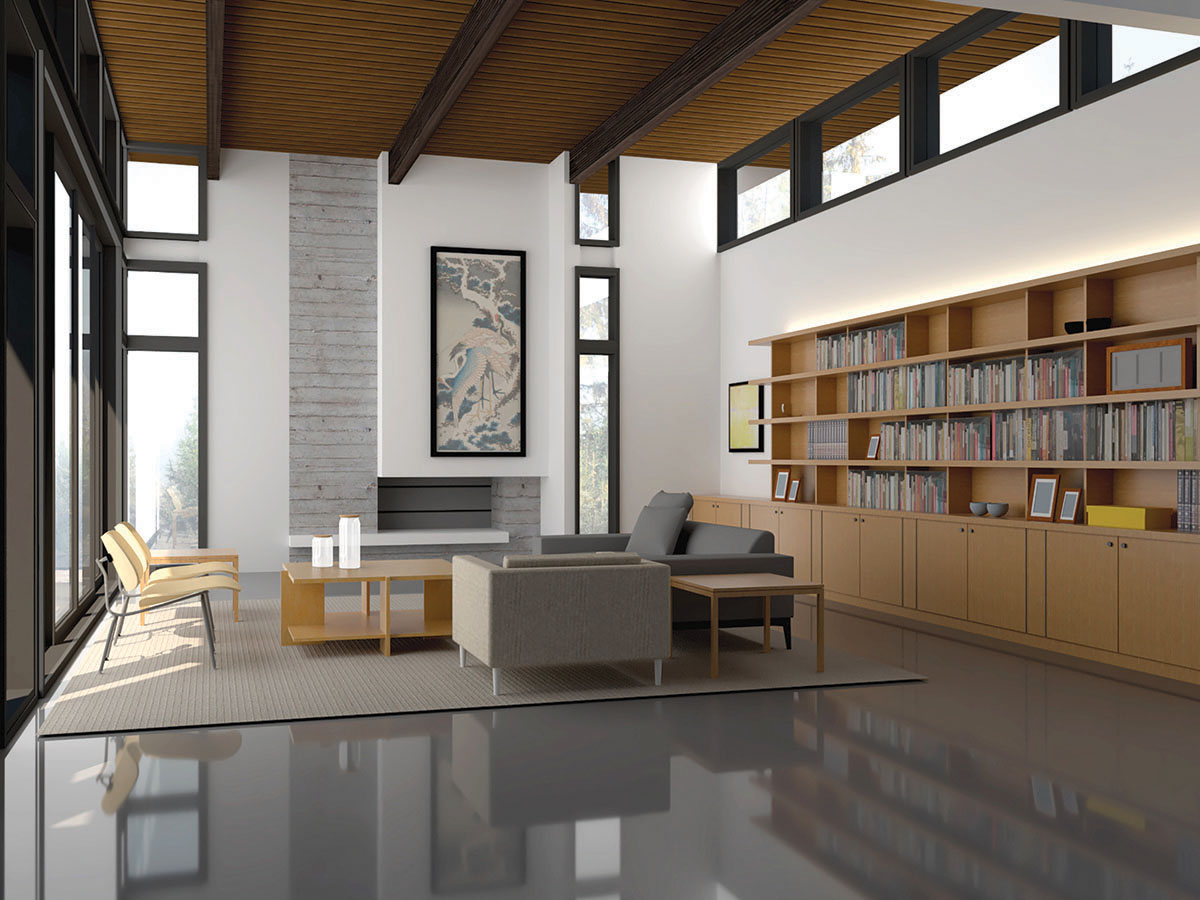 It embodies the elements of Usonian design, with a sheltered entryway next to a covered carport, and two "wings" that wrap around a private backyard. All of the rooms have a connection to nature via large glass doors. Light enters even the most interior spaces through clerestory windows that are formed through the use of varying roof elevations. Utility functions are housed in the partial basement.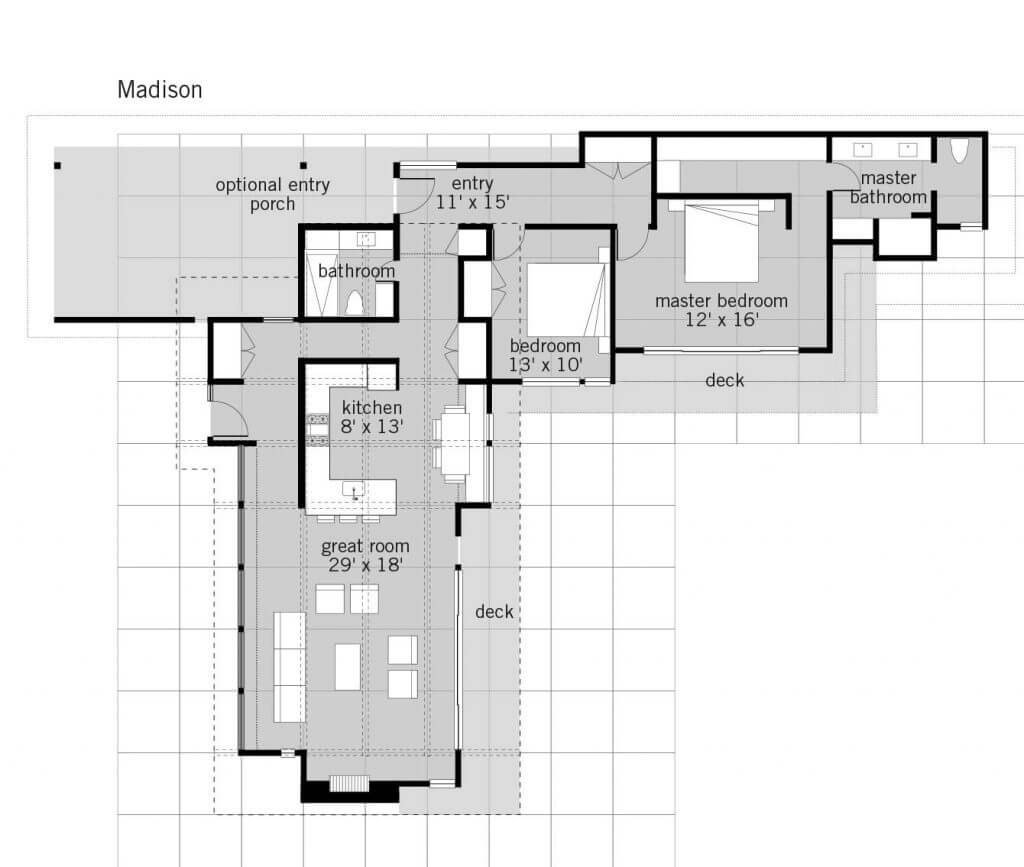 Enlarge
the madison

Image Gallery