imagine-series Lindal homes

The Madison
The Madison
Bedrooms: 2
Bathrooms: 2
Total Area: 1603
First Floor: 1603 sq. ft.
Size: 70' x 60'
A Translation of Frank Lloyd Wright's First Usonian Home
A UNESCO World Heritage Site
This plan is inspired by Jacobs 1, the first Usonian home designed by Frank Lloyd Wright and built for Hebert and Katharine Jacobs in Madison, Wisconsin, in 1937.
In 2019, Jacobs 1 was added to the list of UNESCO World Heritage Sites in recognition of its seminal impact on the modern residential architectural landscape of U.S. in the 20th century. Jacobs 1 was added along with seven other other iconic Frank Lloyd Wright buildings, among them Fallingwater, the Guggenheim Museum, and Taliesin. A modest, one-story structure, Jacobs 1 nonetheless ushered in a new era of mid-century modern architectural design that was accessible to the booming middle class. The design of Jacobs 1 and other Usonian houses was largely responsible for the proliferation of ranch-style houses across the U.S. during the post-WWII period.
The Jacobs 1 house was the first Usonian design to be translated into the Lindal building system.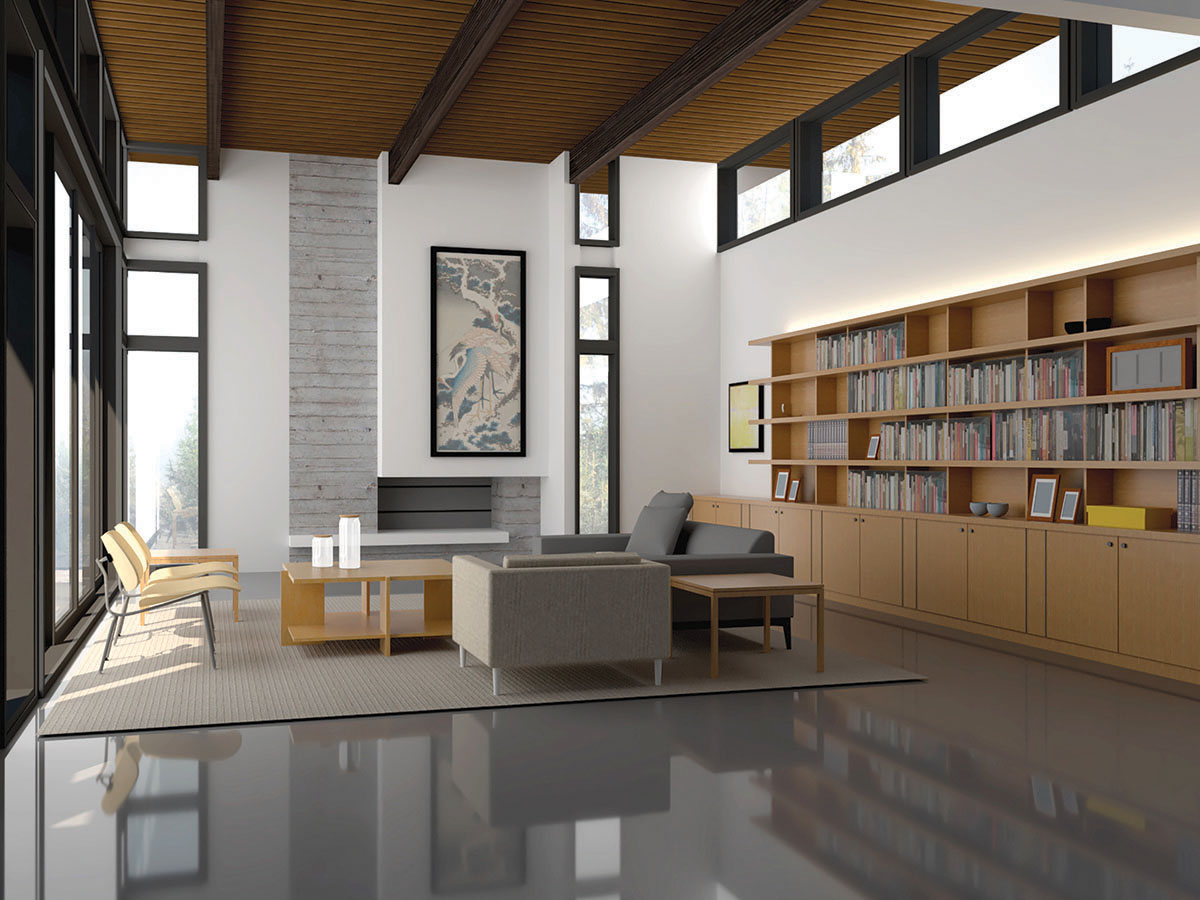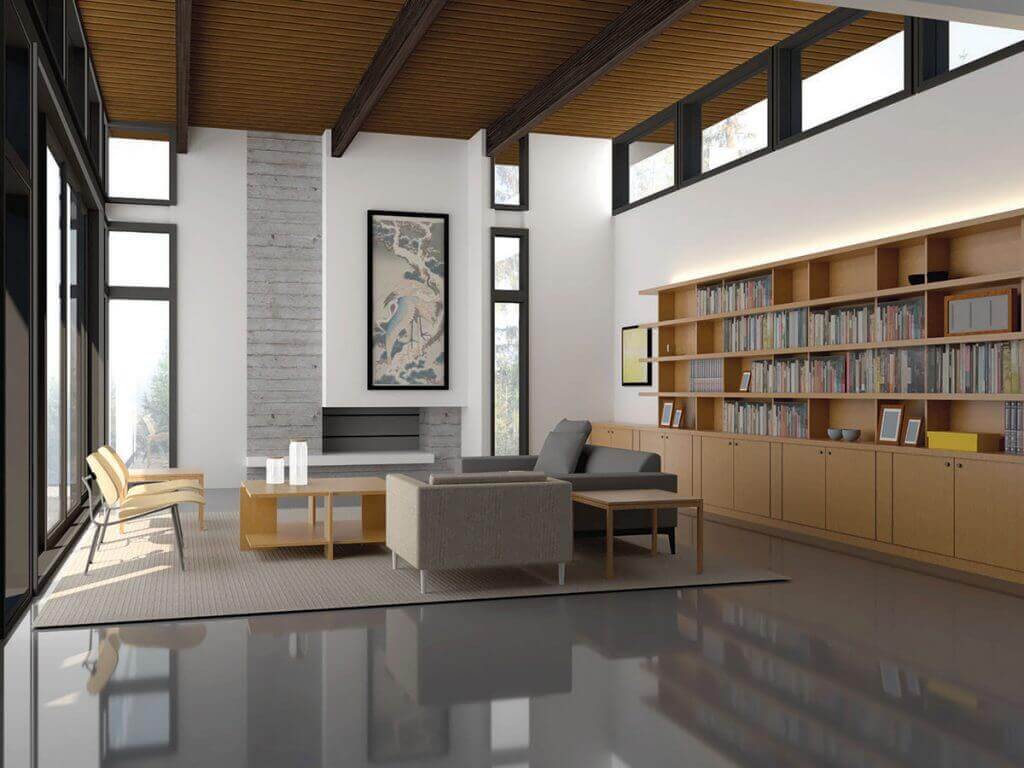 The Madison floor plan has two bedrooms and two bathrooms in 1,600 square feet. Compact yet functional, the Madison is a Usonian design for today's lifestyle, with both modern amenities and the original features that have stood the test of time. It embodies the elements of Usonian design, with a sheltered entryway next to a covered carport, and two "wings" that wrap around a private backyard. The central kitchen with island is open to the living room. All the rooms have a connection to nature via large glass doors. Light enters even the most interior spaces through clerestory windows that are formed through the use of varying roof elevations. On the street side of the home, clerestory windows provide light without sacrificing privacy (see interior rendering, above). The private bedroom wing contains a generous master suite with access to the outdoors.  Natural materials on the interior include the warm wood of the ceiling liner. Utility functions are housed in the partial basement.
The Madison is a Lindal Imagine Series design inspired by Frank Lloyd Wright's Usonian houses. It is available to build on your property. Contact your local Lindal representative for pricing estimates to build your own house and continue the living legacy of one of the world's greatest architects.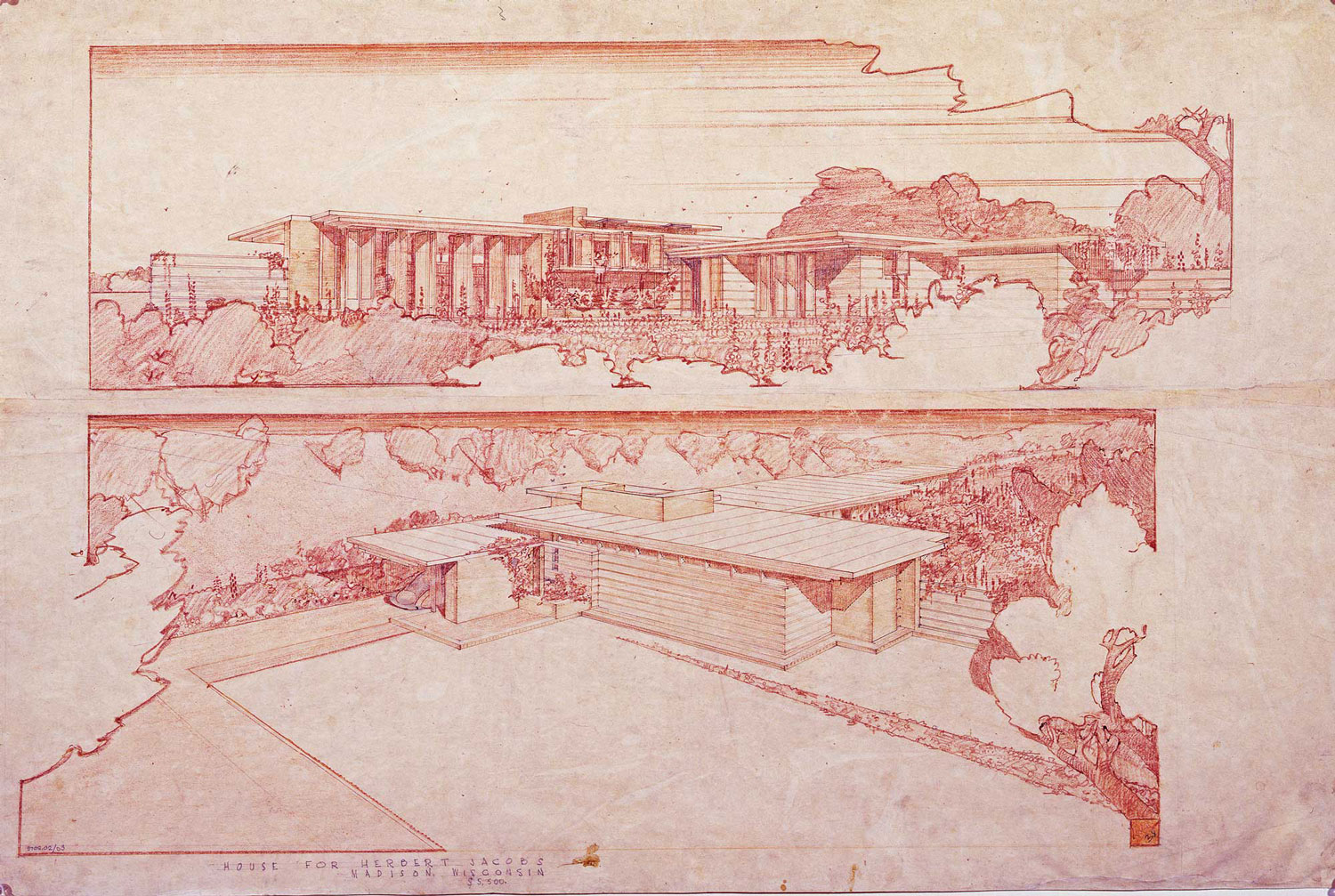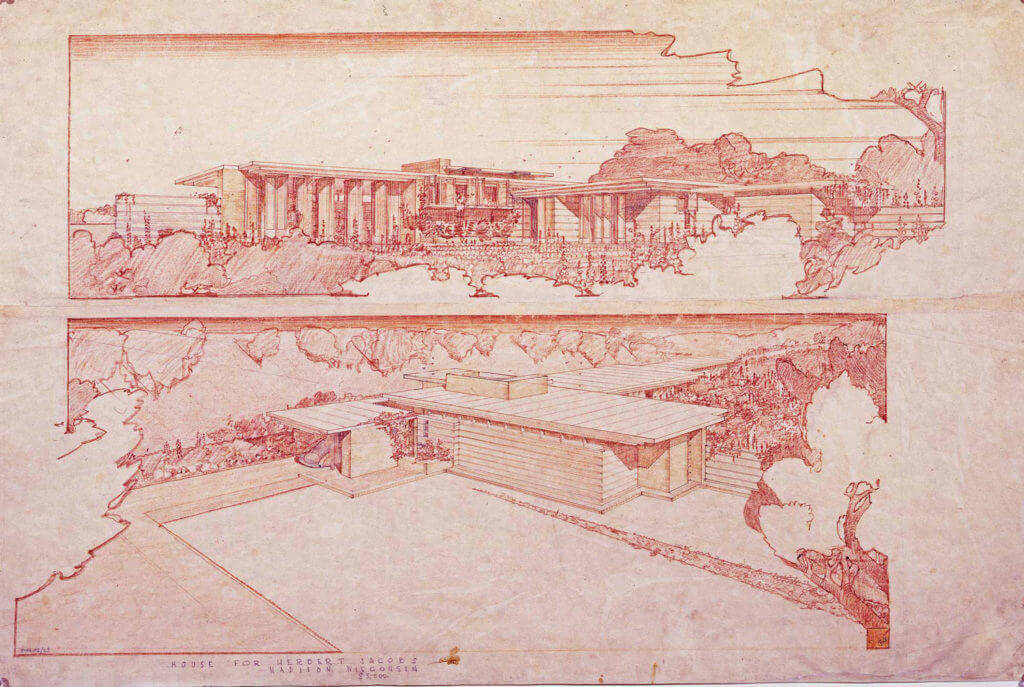 Wright's original sketch for Jacobs 1.
Archival drawings and photos courtesy of The Frank Lloyd Wright Foundation archives (The Museum of Modern Art / Avery Architectural & Fine Arts Library, Columbia University, New York). All rights reserved. 
Attend our Webinar to learn more:
Introducing the Lindal Cedar Homes Imagine Series:
Frank Lloyd Wright-Inspired Homes for Modern Living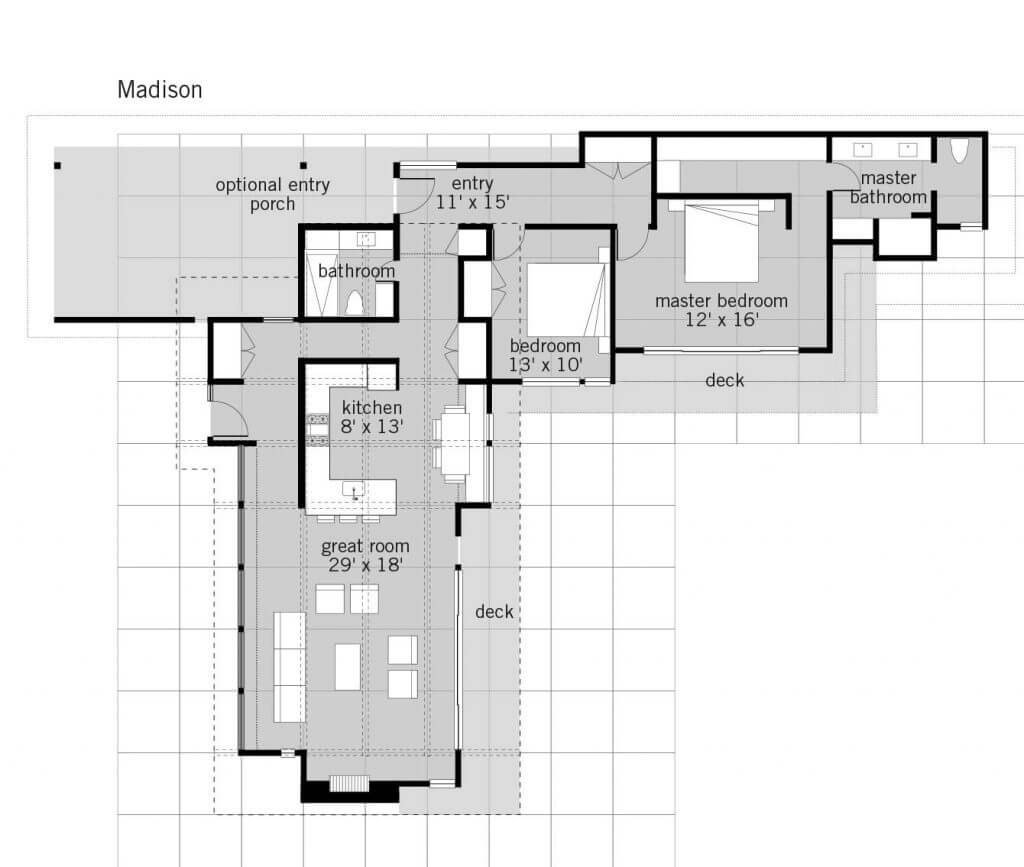 Enlarge
the madison

Image Gallery