imagine-series Lindal homes

Mirror Lake
Mirror Lake
Bedrooms: 1
Bathrooms: 1
Master Bedroom: Main Level
Total Area: 1256 sq. ft.
First Floor: 1061 sq. ft.
Other Floor: 195 sq. ft. (storage loft)
Size: 38' x 33'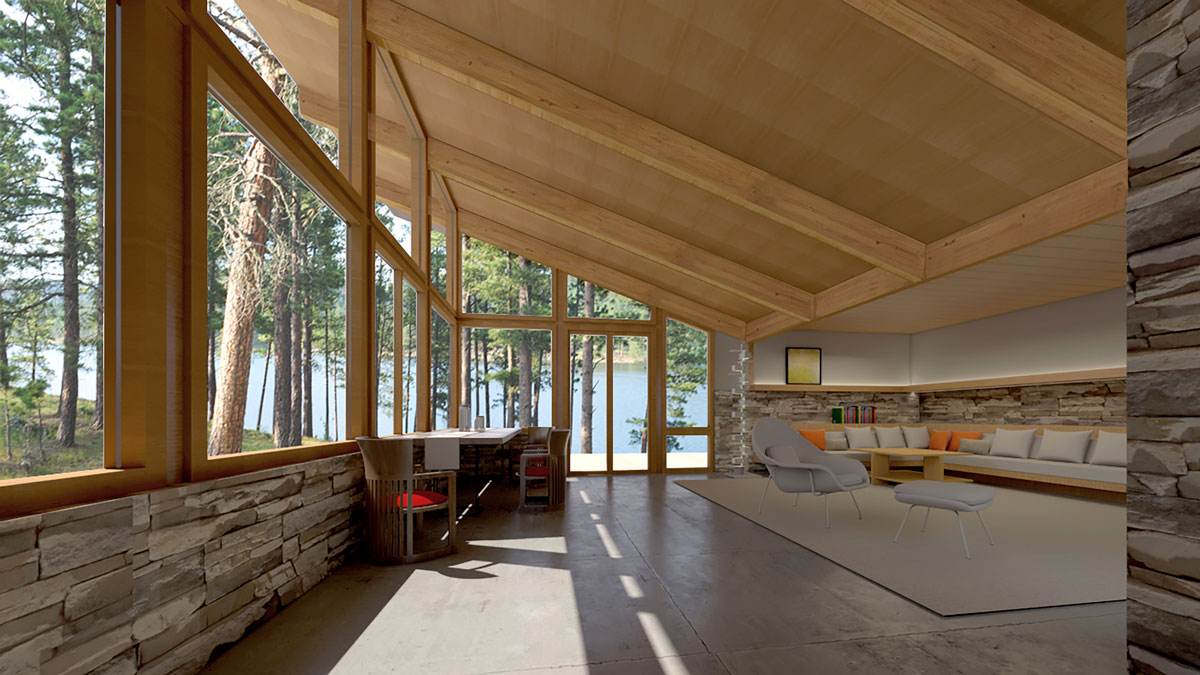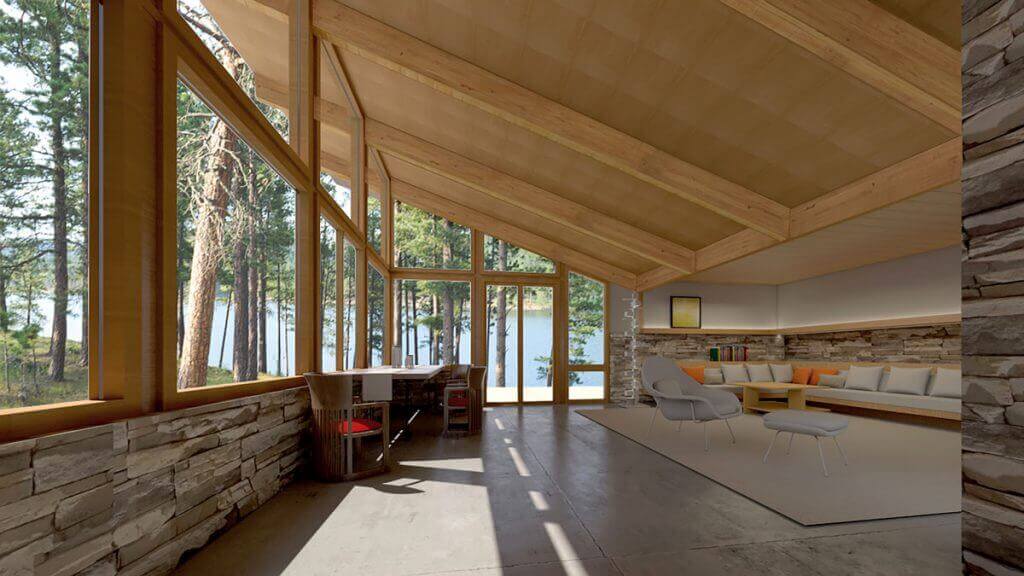 Frank Lloyd Wright's final Usonian design; the Seth Peterson cottage, explored the concept of tiny homes long before it became popular in modern home design.
Mirror Lake is a Lindal Imagine Series design inspired by the Seth Peterson Cottage.
In Mirror Lake, a compact design flows around the central core which houses kitchen, loft, utilities, and a storage room above. Clerestory windows in the bedroom provide light without sacrificing privacy. The open floor plan of Mirror Lake is a spacious, livable home in just 1,256 square feet. It also allows for alternative arrangement of rooms – please contact your Lindal dealer to learn more about alternative floor plans for this design.
Mirror Lake makes a cozy residence for a lover of small homes and architectural design, or a second home or accessory dwelling unit.
The original Seth Peterson Cottage, built in 1958, is located in Wisconsin overlooking Mirror Lake.
In an article published in the Fall 2018 edition of the Seth Peterson Cottage newsletter, Stuart Graff, president and CEO of the Frank Lloyd Wright Foundation, emphasized that Mirror Lake is not a reproduction of the Seth Peterson Cottage. "While the [Lindal Imagine Series] houses are all inspired by Wright's designs, very importantly, we didn't want to replicate Wright's work," he said. Rather, the series looks at the "intellectual underpinnings of a Usonian," and attempts to resolve the same challenges with which Wright himself grappled, in a way that works for today's homeowner.  One of the questions Wright attempted to answer in the unique design of the Seth Peterson Cottage was "How do you take a small space and make it feel like a big space?" In Mirror Lake, Graff noted, as in the original, this is accomplished by dramatic changes in roof pitch and striking details that create sight lines in different directions. In addition, the sense of spaciousness is enhanced by "connecting strongly to the outside world."
"There's a lot of love for the Peterson cottage in the Wright community," Graff said. "Maybe a few people who stay there will, in turn, decide they love it so much they want to embrace the design — and they can go out and buy the [Lindal Cedar Homes'] kit. It's a heck of a souvenir, if you will."
See more Lindal translations of Frank Lloyd Wright's Usonian houses. Contact your local Lindal representative to build your own house from one of our Usonian designs, and continue the living legacy of America's greatest architect.
Attend our Webinar to learn more:
Introducing the Lindal Cedar Homes Imagine Series:
Frank Lloyd Wright-Inspired Homes for Modern Living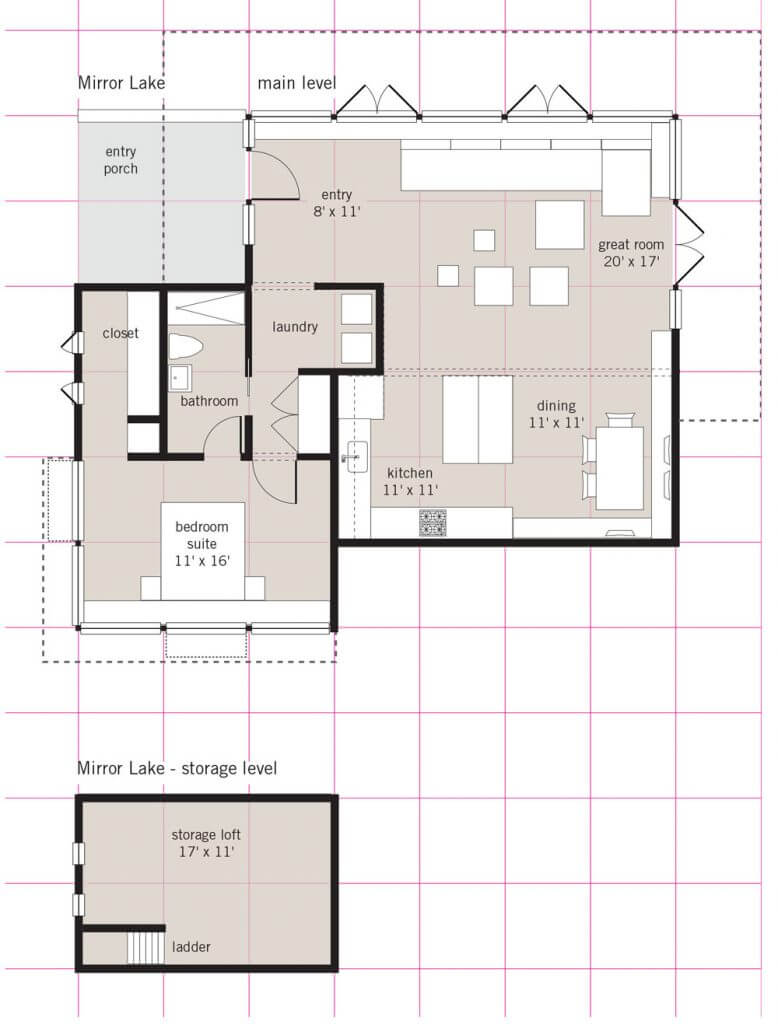 Enlarge
mirror lake

Image Gallery