quick-ship-program Lindal homes

Quick Ship Maris ADU
Quick Ship Maris ADU
Bedrooms: 1
Bathrooms: 1.5
Master Bedroom: Main Level
Total Area: 984 sq. ft.
First Floor: 984 sq. ft.
Other Floor: Optional 984 sq. ft. basement & 144 sq. ft. deck
We are seeing more accessory dwelling units (ADUs), studios, and apartments being added to Lindal homes. It is important for many clients to have extra room for family and guests, or even spaces to use as a rental or Airbnb. This ADU is beautifully integrated with its surroundings and the primary residence—the Lindal Elements Maris Quick Ship ™ modern home.
Ideal for: A sloped lot
Snow Load: 25 lbs
Wind Load: 80 lbs
Basement designed with separate entry. Stairs can be added to basement, contact your dealer for details.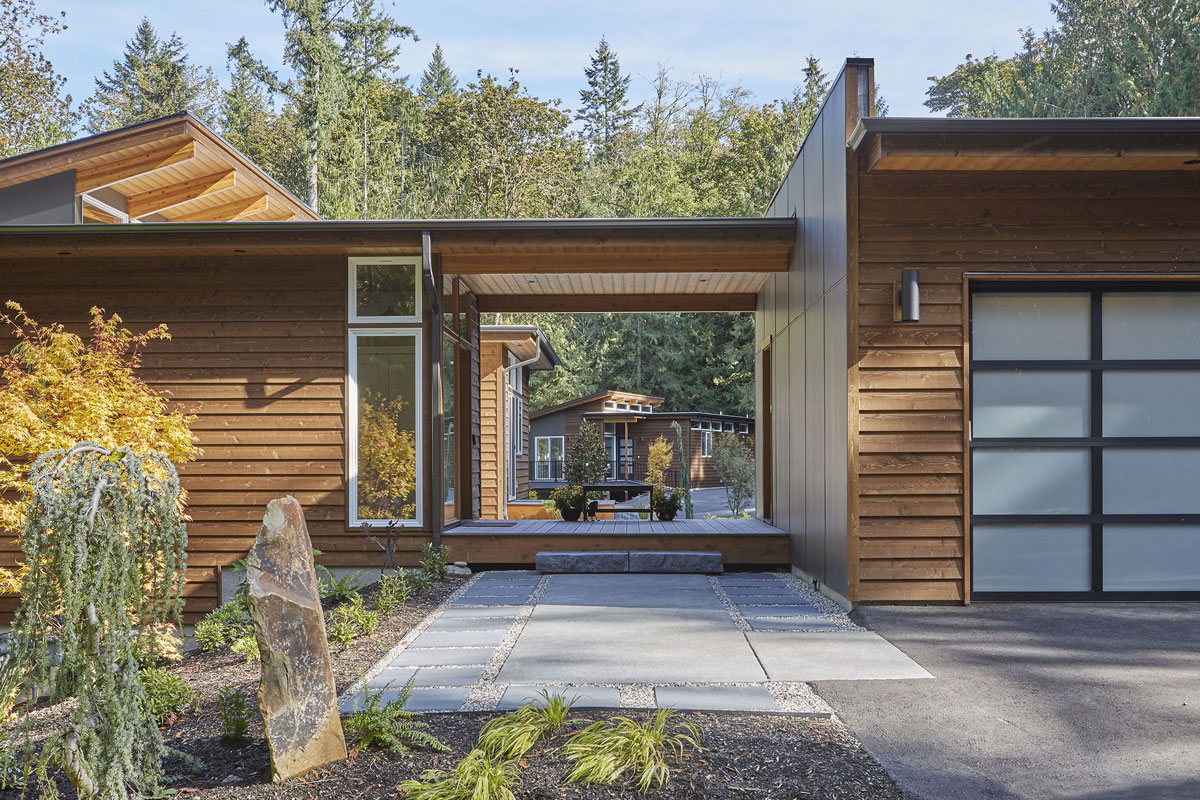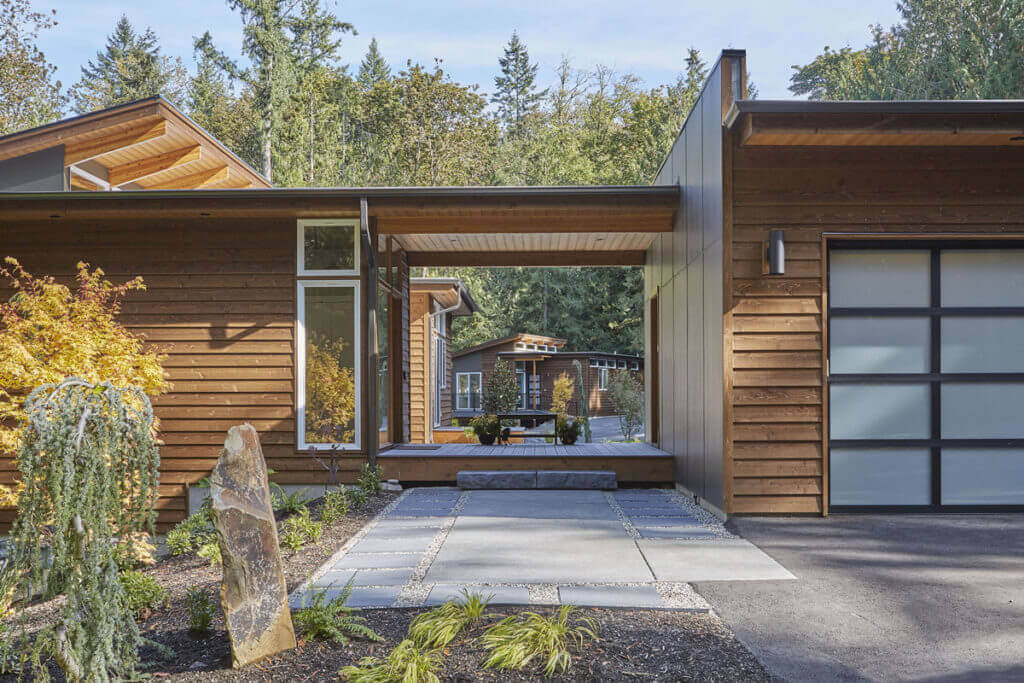 From under the covered entry of the main house, the ADU is visible in the distance.
This one-bedroom, one-bathroom ADU is 984 square feet on the main floor. Adding stairs down to the lower level would add another 984 square feet.
The sitting area is 12 x 20 feet. Clerestory windows bring light into the kitchen and combine with a large opening window at the sink. The kitchen includes plenty of storage with a full range of appliances and over 17 feet of counter and island, so there is plenty of space to cook up a storm and entertain at the same time. The deck can be accessed from the entry or the great room by sliding glass door.
The Quick Ship Maris ADU is one of the small home designs available as part of the Lindal Quick Ship Program; a collection of best-selling Classic and Modern homes already drawn to the final permit stage. Each comes with a menu of optional revisions to personalize your home in an efficient and cost-effective manner. They are sold at a discount — subject to certain conditions — and can ship much faster than our more customized home packages.
The inspiration for the ADU is the main home, the Maris, designed and built using the modern Lindal Elements system. The floor plans and images for the primary residence will soon be featured as a new home style in the modern homes section of our website.
House reference number: #41694
The images shown here may include Lindal options that differ from the Quick Ship version. Consult your Lindal dealer and the Quick Ship Maris ADU specification sheet for the design and Lindal materials of this home.
Please reach out to your local Lindal representative for details and pricing for purchasing this home through the Lindal Quick Ship program.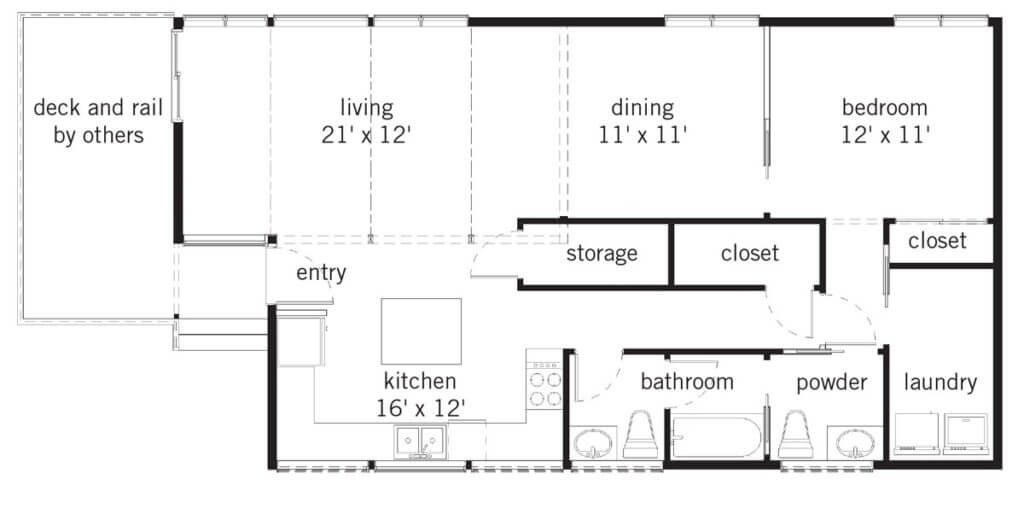 Enlarge
quick ship maris adu

Image Gallery