luxury-homes Lindal homes

Silverton
Silverton
Bedrooms: 4
Bathrooms: 4
Master Bedroom: Main Level
Total Area: 3010 sq. ft.
First Floor: 1900 sq. ft.
Other Floor: 1110 sq. ft.
Size: 85' x 68'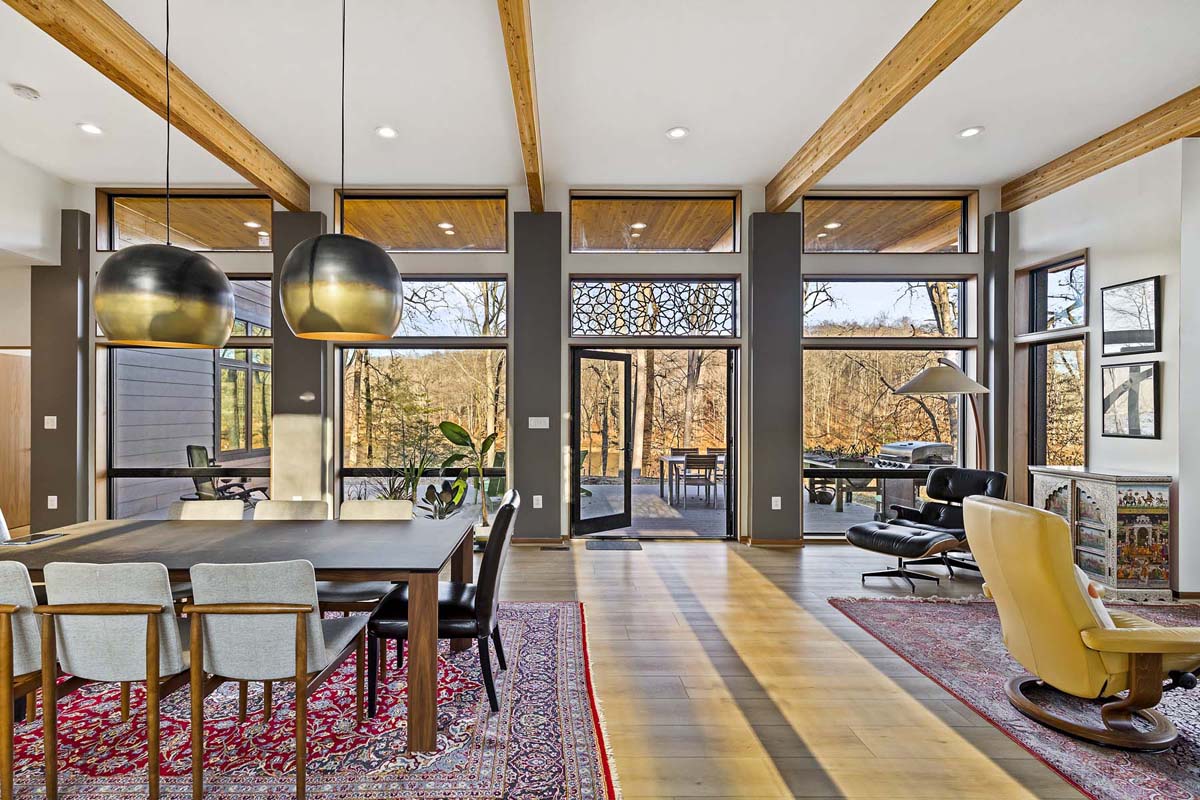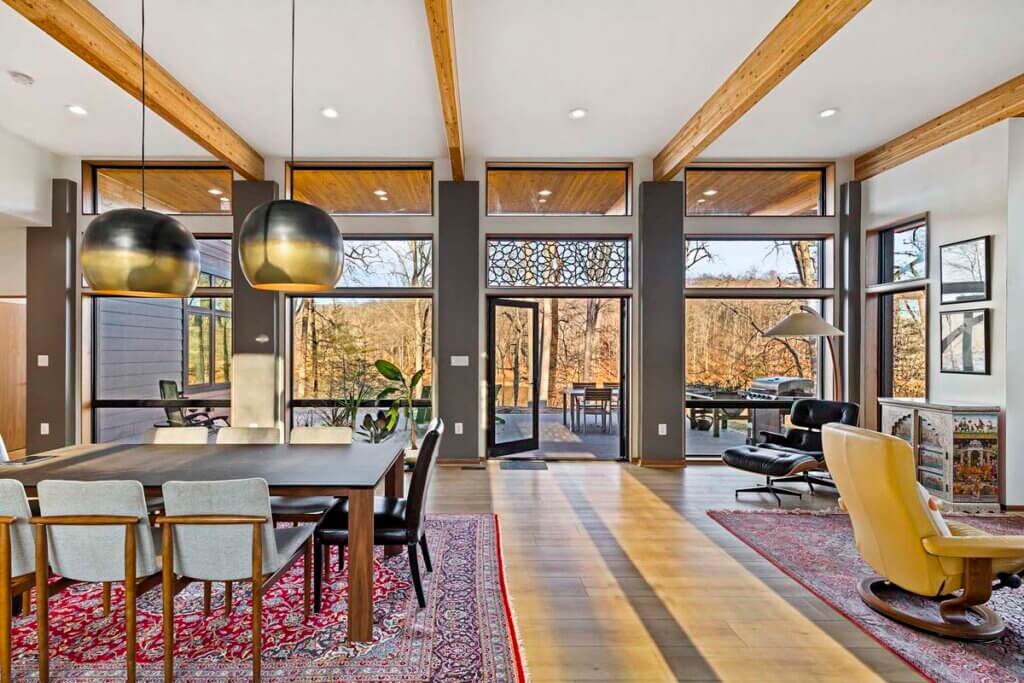 The Silverton commands a flexible design in a T-shaped layout. The great room can be flipped to the views while the stacked bedroom wings can adjust for size without losing the essential beauty of the design.
This is the largest home in the Lindal Imagine Series , with four bedrooms and four baths. The design has a great room that extends into the landscape. The upper level houses two suites and a central space that can be used as a home office or study.
The great room has a soaring 1 1/2 level height. It integrates the views with framed openings between the piers. A large fireplace and built-in nook provide an intimate gathering area in a wide-open space.
Silverton is a translation of Gordon House, one of the last Usonian designs in Frank Lloyd Wright's career and a wonderful expression of a two-story Usonian home. The original Gordon House is located in Silverton, OR, and is available for tours.
See more Lindal translations of Frank Lloyd Wright's Usonian houses. Contact your local Lindal representative to build your own house from one of our Usonian designs and continue the living legacy of America's greatest architect.
Scroll down to our Gallery Images to see a custom Silverton home built in Virginia. Photography by John Muggenborg.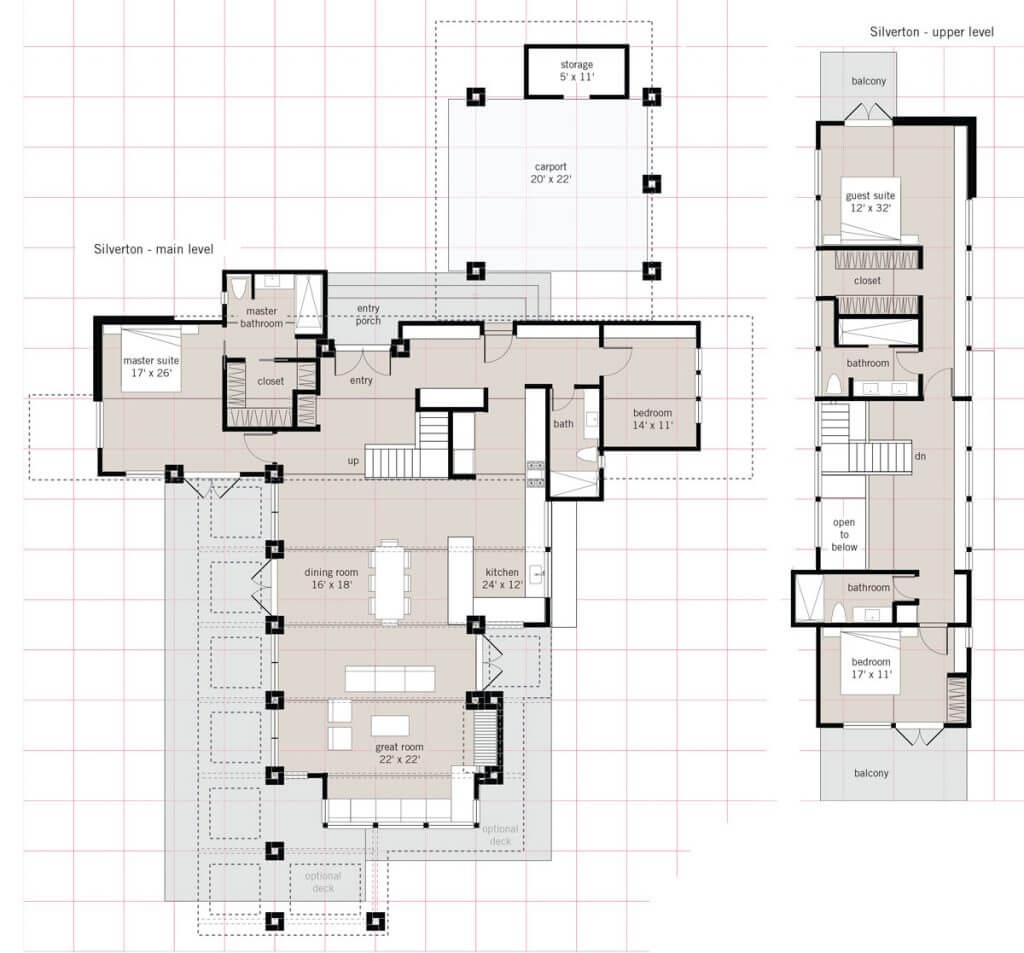 Enlarge