elements Lindal homes

Woodstock
Woodstock
Bedrooms: 2
Bathrooms: 2
Master Bedroom: Main Level
Total Area: 1431 sq. ft.
First Floor: 1431 sq. ft.
Other Floor: Optional basement/garage - 1431 sq. ft.
Size: 56' x 32'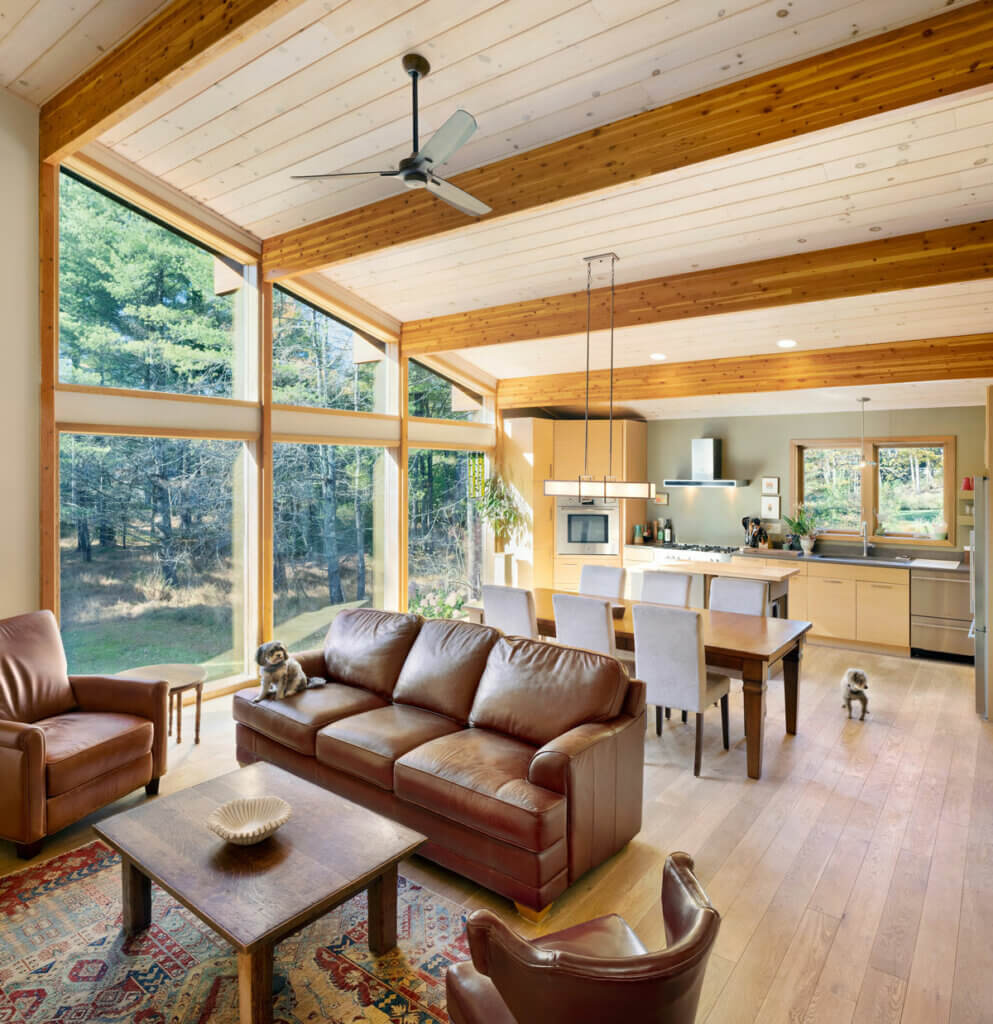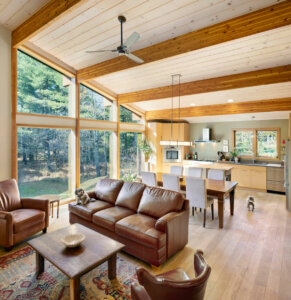 The Woodstock is a larger customized version of the popular Lindal Elements Cedar 1148 modern home with an additional 283 sq. ft. The main level consists of 1,431 sq. ft. and the unfinished basement includes a garage and another 1,431 sq. ft.  of unfinished area.
A comfortable residence with well-proportioned spaces and mono-pitch roofs that can be rotated to capture the sun and views. This contemporary design is a perennial favorite with two bedrooms and two baths.
Optional: This home was designed for wheelchair accessibility, with a lift from the basement/garage up to the first floor.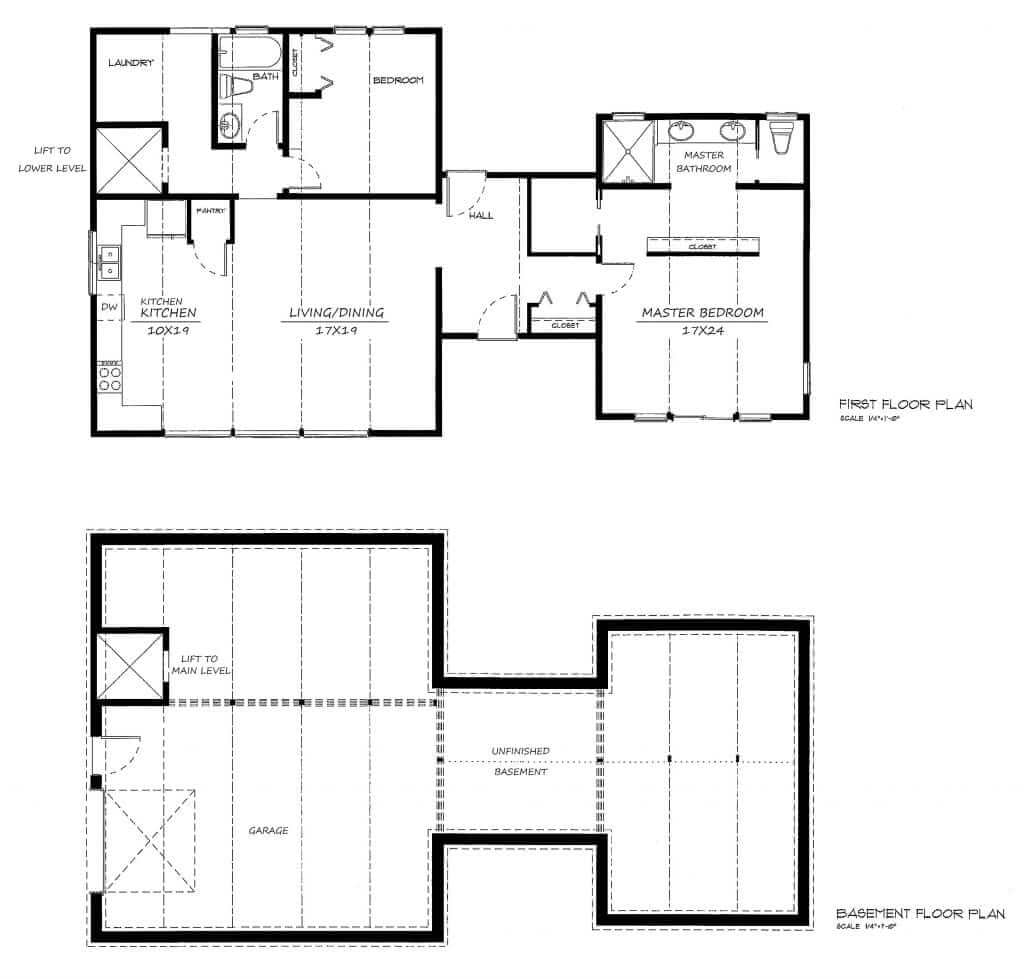 Enlarge