Projects

Mai Kai House: A Custom Waterfront Home in Seattle
A Contemporary Custom Home Embraces a Japanese Aesthetic with Horizontal Lines and Shou Sugi Ban Siding
Modern design, shou sugi ban siding, and time-honored techniques meld seamlessly in Mai Kai House, a 3,000-square-foot custom home designed to replace an older structure on a lot located a stone's throw from the Fauntleroy ferry dock in West Seattle. Designer Sakshi Uomoto of Seattle Cedar Homes worked with the client to create a contemporary home that is inspired by Japanese vernacular elements. This influence is apparent in the crisp horizontal lines of the facade and the creation of courtyard-like interstitial spaces. Together, these elements help create a seamless connection between indoor and outdoor areas. 

Left: The lot is located on the Puget Sound in West Seattle, a stone's throw from Fauntleroy Terminal. Right: The visual and physical connection of the house with its surroundings.
The new home design maintains the footprint and the basement of the original home. From the outset, the project had two main objectives; to design a home that blended in with the landscape and to create a space that was never stagnant in its quality. A screened patio and strategically placed skylights help to create ever-changing patterns of light and shade. A 30-foot lift-and slide door on the main level extends the open floor plan of the interior and opens onto a deck overlooking the water.
Shadow Studies: Mai Kai House (formerly named Komiko House) is designed to take advantage of solar and lunar cycles.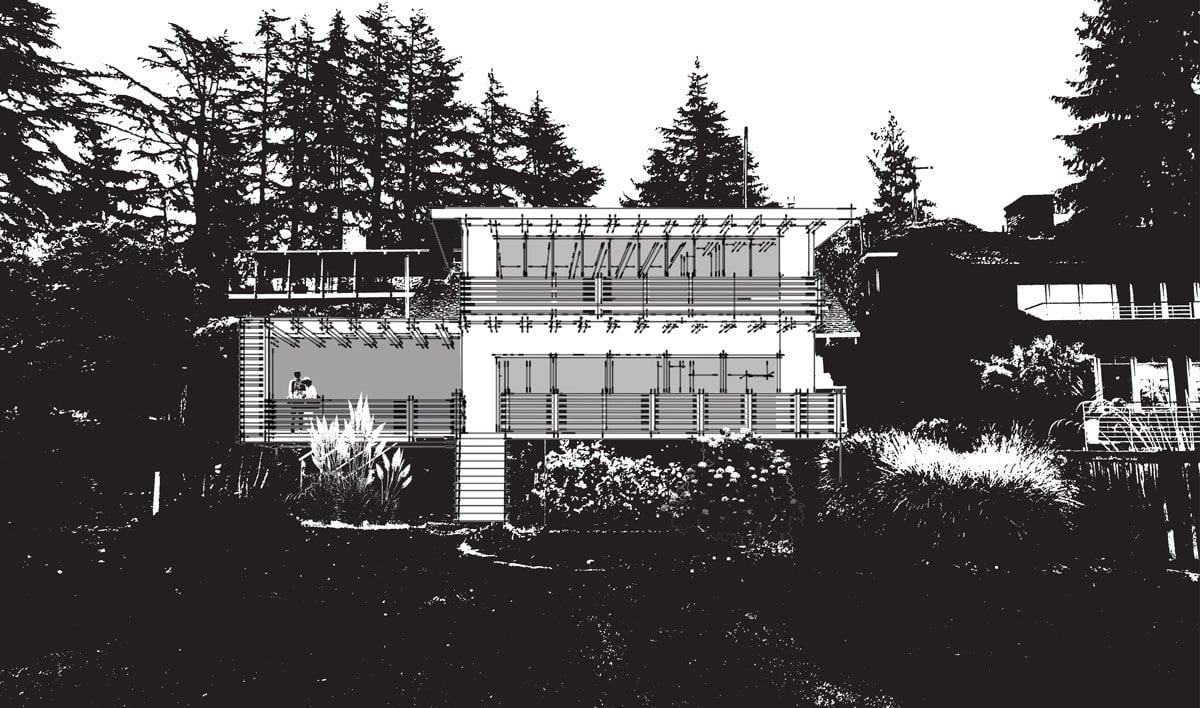 This elevation shows Mai Kai House facing the water. Three separate decks are accessed from the upper master bedroom suite, kitchen, and living room. A 30-foot lift-and-slide door opens to the lower deck, which extends living and entertaining space and includes a gas fireplace and grilling kitchen. Stairs lead down to the garden and beach.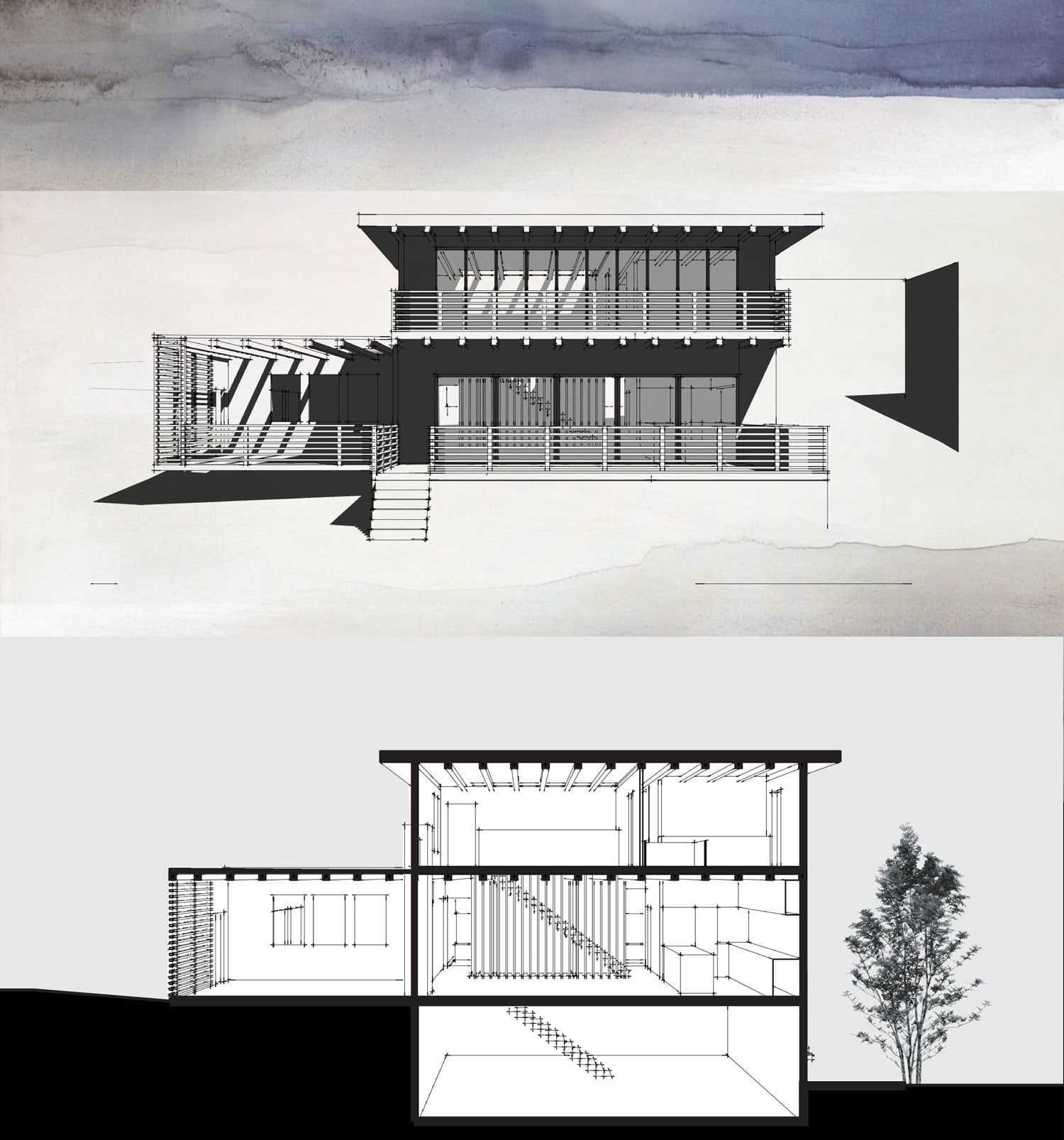 Komiko House blends into the natural environment while carving out its own space in the evergreen beauty of a long-established Seattle neighborhood.
This urban infill lot came with a host of environmental control restrictions. Factors that needed to be addressed included landslide risk, wetlands mitigation, marine exposure and a creek. The client was drawn to Lindal Cedar Homes because of the company's prefab approach to custom home design.. He turned to Sakshi and Lindal's team of experienced drafters and engineers to create a design concept that met all local zoning codes and restrictions. 
The muted materials palette includes a combination of clear and charred shou sugi ban cedar siding, metal posts and concrete tiles.  For the shou sugi ban cedar wood-charring process, Sakshi worked with longtime Lindal partner Jeff Lisson of Westrend Exteriors.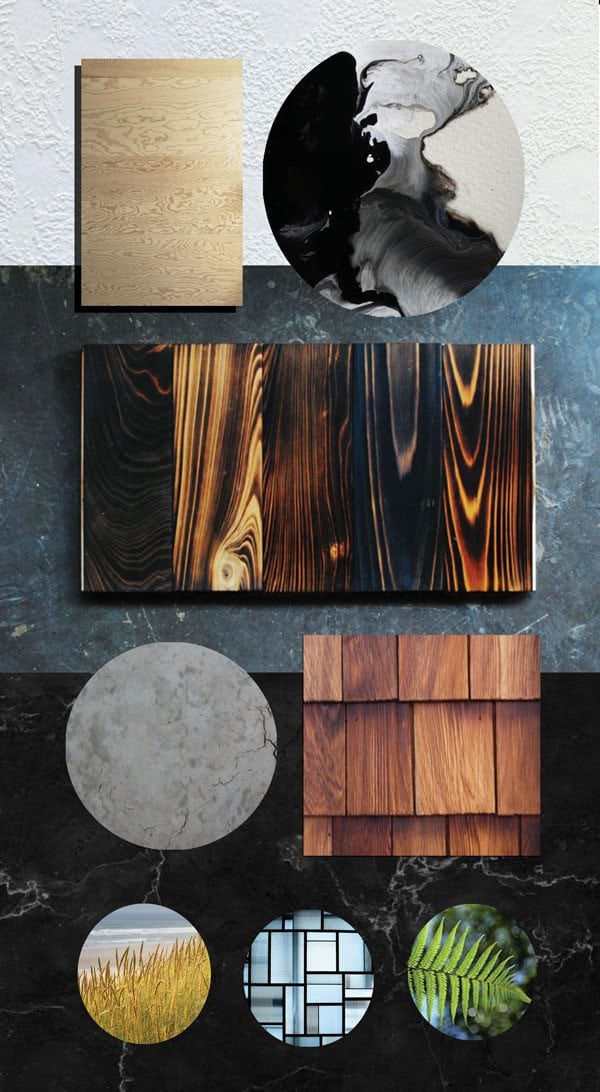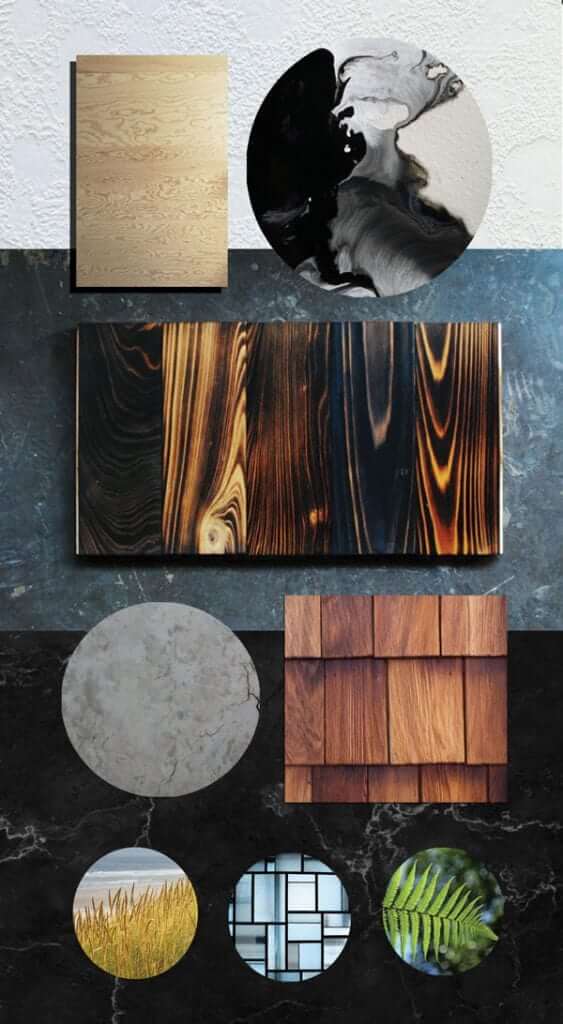 Many materials will shape the character of Komiko House. The materials palette includes Shou Sugi Ban charred wood siding, cedar with solid and clear stains, yellow cedar glulam beams, a cedar plywood soffit liner, metal posts to support the house structurally and attach to the floating inside staircase, concrete tiles, and marble for the fireplace.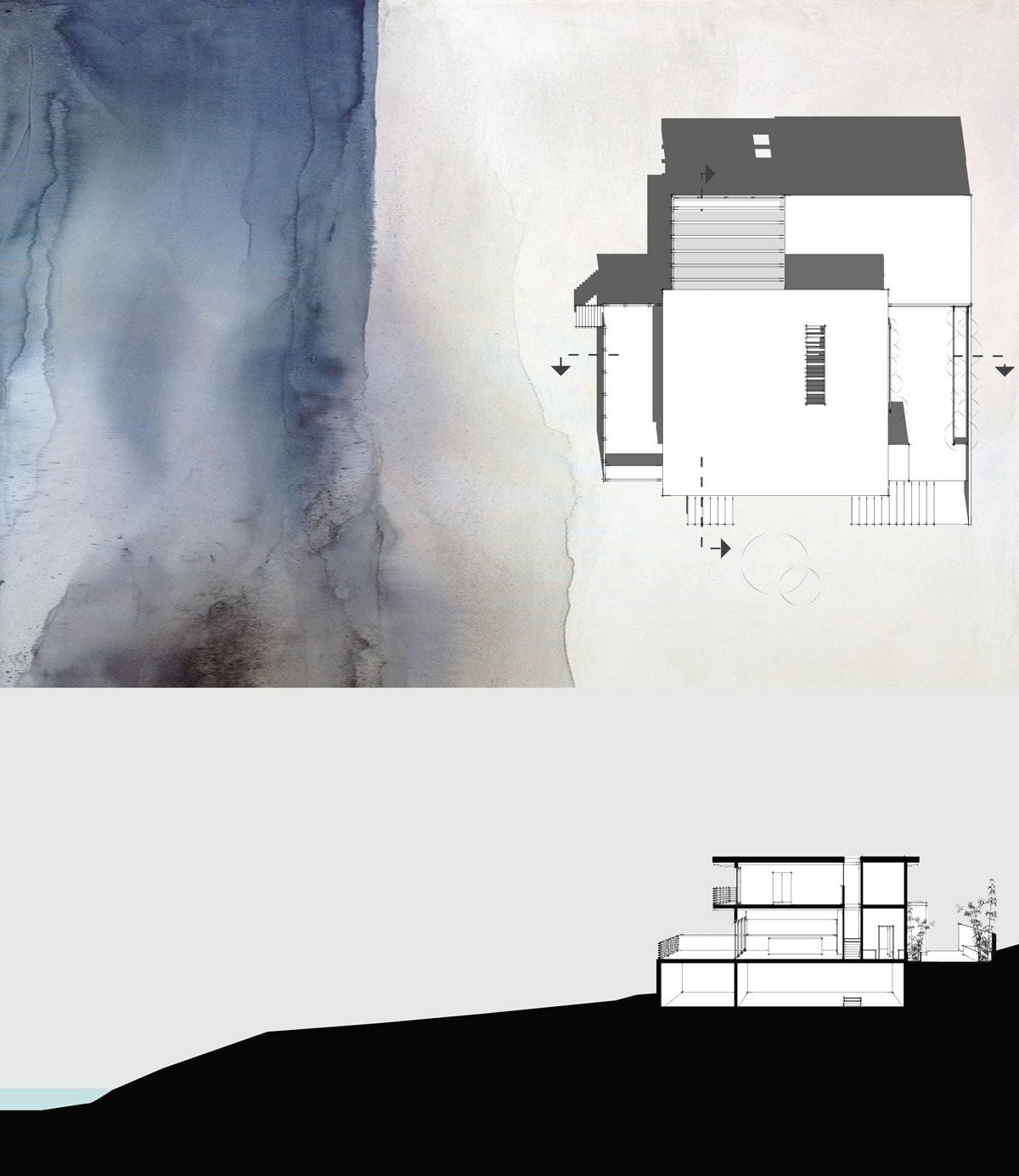 The main level floor plan includes communal living areas and spacious decks that provide a seamless connection between inside spaces and the beauty of the home's natural surroundings.  The upper level contains a private master suite. Decks on both levels overlook the water.
Seattle Cedar Homes is the only Lindal dealership owned directly by Lindal Cedar Homes and housed at its corporate headquarters in Seattle, Wash.
The professional Lindal representatives at Seattle Cedar Homes will design your home with you, taking into consideration your program, budget, schedule, site challenges, and building and zoning codes. With a flexible building system, Lindal home designs come in many different layouts and allow for a variety of client needs.
Contact us to discuss your home project in greater Seattle.
Seattle Cedar Homes Representatives and Home Design Professionals:
Sakshi Uomoto
(206) 892-1205