Projects

Is it Time to Build an ADU?
Accessory Dwelling Units and Small Homes Grow in Popularity Across the U.S. and Canada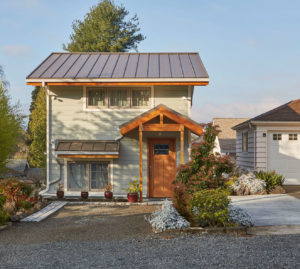 Creative Solutions for Space and Privacy
Do any of the following describe your household?
You have an older child or children living at home.

Family or friends regularly come for extended visits.

You would love a private space to pursue a hobby, work from home, or host book clubs or game nights.

You want to generate income through renting out a living area on your property.
If so, a DADU could be the answer to your dreams.
---
What is an ADU?
Across the U.S. and Canada, independent distributors of Lindal's home design and materials package report an increase in requests for accessory dwelling units – ADUs – and detached accessory dwelling units – DADUs. The DADU and ADU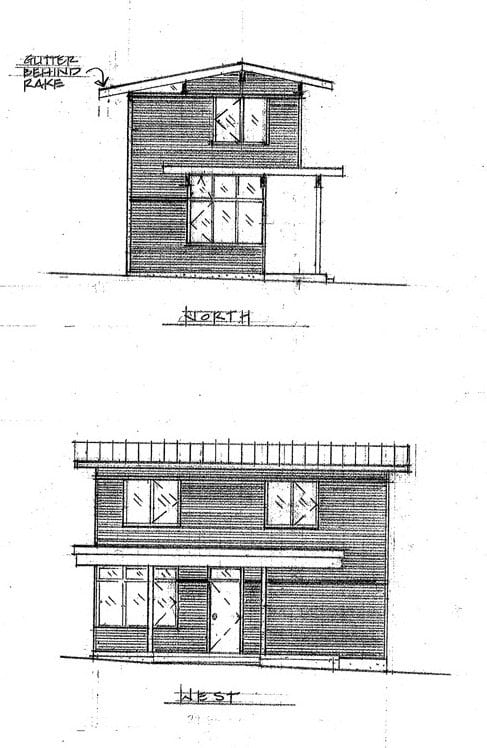 are living quarters built next to or attached to an existing single-family residence. They are particularly popular in dense urban areas, where their construction helps keep city housing affordable and accessible, lowers traffic congestion, and creates flexible living solutions for many homeowners. They are also an attractive source of additional income when used as a rental or Airbnb and can greatly increase the value of a homeowner's property.
Lindal's ADU and DADU Designs
Lindal's custom-designed kit homes are ideally suited to meet the needs of this growing market. The flexible floor plans and multiple home style options make it possible to construct a Lindal ADU, DADU, studio, or backyard guest house that conforms to the style of the primary residence and meets city zoning and permitting requirements. These living areas can be completely detached, built over a garage, or connected to the main house directly or through a breezeway. These small home designs are functional, affordable, and increasingly in demand. 
Client-Centered Home Design Solutions
Born on the island of Oahu, Hawaii, into a family of "architects, engineers and sailors," Seattle Cedar Homes Lindal dealer Vicky Opperman built her first house at the age of 28. Trained as an architect, she owned her own construction company for 10 years, and spent over two decades focused on energy-efficient home design.  Seattle Cedar Homes' projects include ADUs, DADUs, cabins, cottages, and small homes, along with larger projects. 
New City Rules Pave Way for Seattle DADU Projects
Seattle is in the middle of a huge building boom, largely fueled by the influx and expansion of major tech companies into the area such as Google, Facebook, and Amazon. As new construction projects spring up, new residents continue to flow into the booming Seattle metropolitan area at a rate of 1,000 a week. This influx of people, projects, and money has raised the property values for homeowners to levels not seen since before the recession of 2008. While backyard cottages have been allowed in Seattle since 2009, new legislation is in the works to ease restrictions related to lot size, parking, owner-occupancy, and other details that would make it easier and more attractive for homeowners to consider this potentially lucrative addition to their real estate portfolio.
---
A Lindal Home Modified for Site and Lifestyle
Seattle Cedar designed an ADU for a couple who wanted to build a separate, detached living area on their single-family residential property for their 19-year-old son.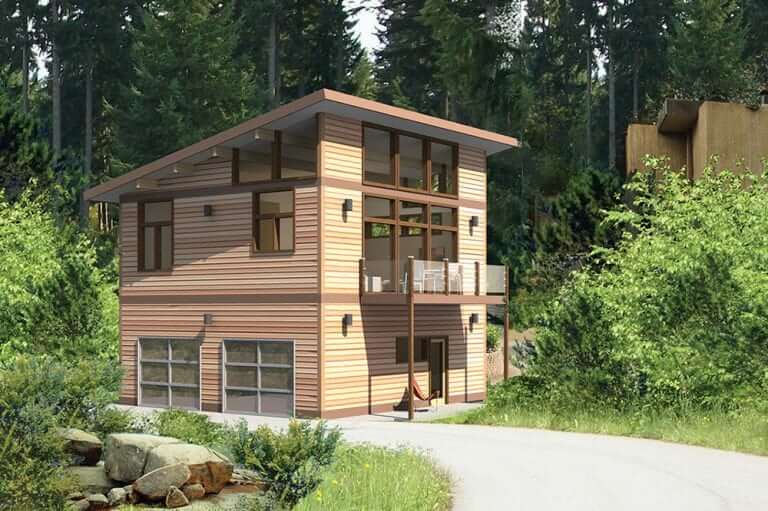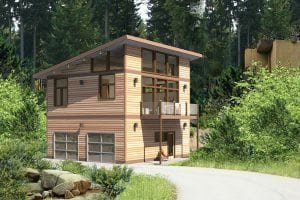 "My clients saw the Birch 747 in the modern Lindal Elements home design plan book [pictured]," Vicky said. "They immediately said they wanted a similar design, but with the top floor overhanging the lower level in front." Vicky worked to modify the Birch design based on her clients' requirements. She came up with an 800 square foot, low-maintenance cottage, with two bedrooms on the second floor. The clever design enables her clients to maximize their use of space while still meeting the city requirements for allowable lot coverage. The overhang allows for two bedrooms and a full bath on the top floor. In addition, it creates a covered-porch entry area. The couple opted for metal siding, aluminum-clad windows, and a metal roof.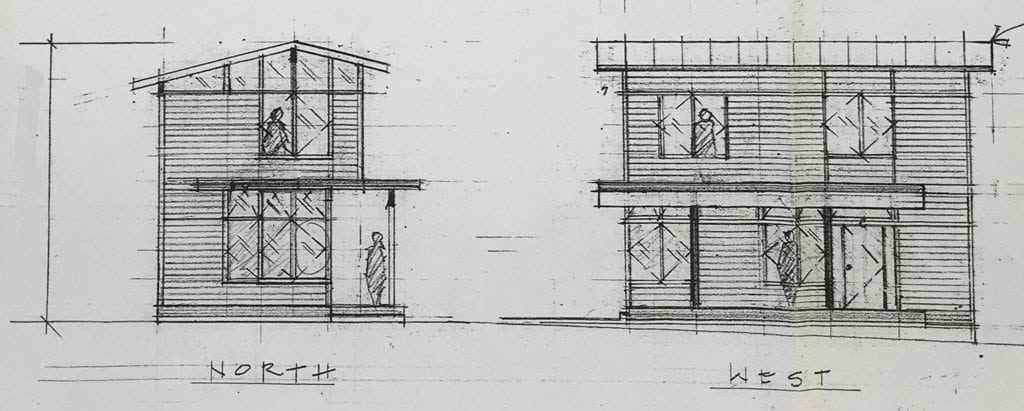 By modifying the Lindal Elements Birch 747 design based on her clients' requirements, Seattle Cedar designed an 800 square foot, low-maintenance backyard cottage, with two bedrooms on the second floor.
One Backyard Home Leads to Another
While on site with her clients, their neighbors to the north dropped by. As soon as they learned about the DADU project, they decided they wanted one, too. Their goal is to use the space either as a rental or a private living area for their sons, both of whom are in their 20s and living at home.
"The two sets of clients are also friends, and to cut costs they plan to hire the same excavator, concrete pump truck and framer to realize some savings. They are also working together on getting permits," Vicky said. "They are both going with a poured concrete foundation."
Impact of Exterior Material Choices on Final Project Cost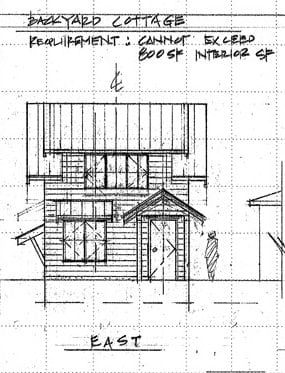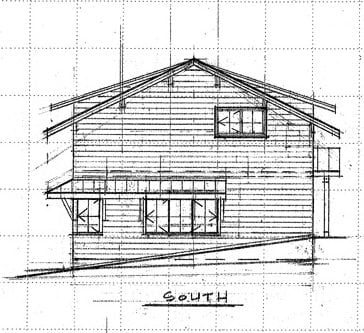 The costs for materials and labor were noticeably different for these two projects. While the first couple chose cement board siding, vinyl windows, and a composite roof, the other chose metal siding, aluminum-clad fir windows and metal roofing. In the second project, Vicky worked hard to "Lindalize" the couple's existing floor plan, which they had purchased from another designer before meeting with her. She revised the 800 square foot plan, evenly dividing it into an upper and lower floor. The second floor is composed of a large master bedroom and bathrooms. The floor plan for the first DADU allows for a covered porch on the first floor. The overhang of the second floor increases the square footage of the home but keeps the home's footprint small.
Planning a Lindal Accessory Dwelling Unit, Backyard Cottage, or Studio Apartment
We advise clients to look through the Lindal house plan books to explore existing designs that appeal to them. It's easier – and more cost-effective – to  mix and match any of the Lindal Elements components from the plan books than to start from scratch.  However, we can customize any Lindal design to meet a client's needs.
The Cost to Build a New Home
The design and materials package from Lindal accounts for roughly 40% of the final cost of a home. The other 60% covers construction fees, labor and materials for completing the house (site work, foundation, plumbing, electrical insulation, sheetrock, cabinets, appliances, etc.). For more information on cost estimates, visit our Pricing Page.  
"Hiring a Lindal professional takes a lot of steps and stress out of the home-building process and ensures a quality project – from initial design through construction," Vicky said. Clients participate in the design of their Lindal home and receive an engineered and stamped set of plans ready for permit. After a permit is received and the Lindal materials arrive at the property, clients are always happy to see the building of the weather-tight shell happen quickly with all materials and hardware on site.
---
Client Review for Lindal ADU Project
Vicky's client Rudy David (pictured below) was thrilled with the personal attention his project received, as well as Seattle Cedar Homes' experience and skill.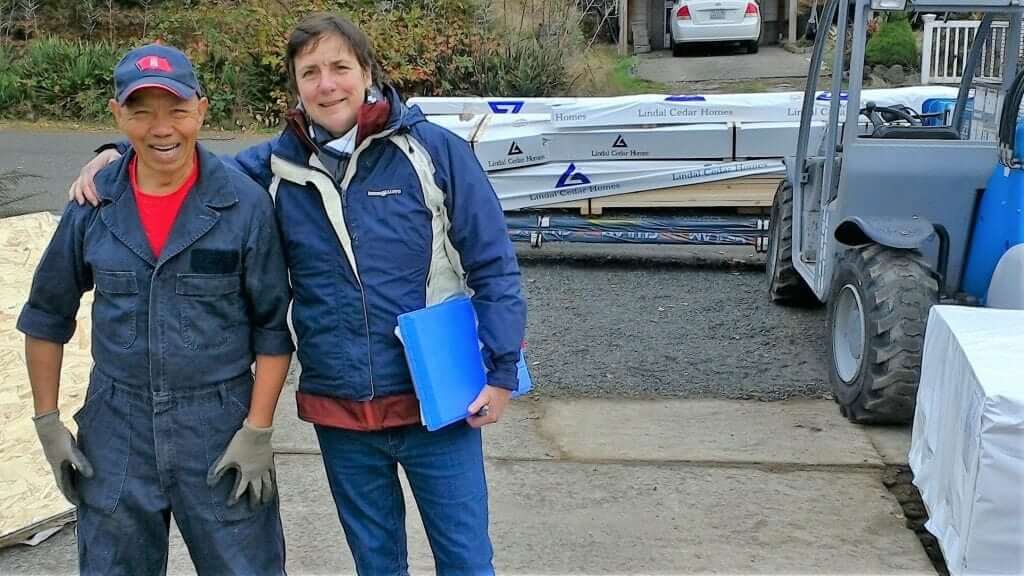 David wrote her a letter of appreciation:
Dear Vicky,
It is with great pleasure that I write this letter of appreciation to thank you for all the help you provided during the design and building permit phase of my project to build a Detached Accessory Dwelling Unit (DADU) in my backyard here in Seattle, Washington. Your dedication to customer satisfaction is evident in your innovative design concept of the DADU, attention to detail in the preparation of the Site Plan, meticulous assemblage of the Glazing Schedule and Simple Heating Size of the DADU, and the methodical formulation of Average Grade Level computation of the lot.
When there is a Correction Notice from City of Seattle Department of Construction and Inspections (DCI) Building Plans Review Team, I call on you first and at all times you were able to fix the problem without any hesitation. Your enthusiasm and intelligence were evident throughout the building permit process. You astutely grasped and solved difficult Correction Notice dilemmas, quickly initiating corrective actions to resolve discrepancies. Additionally, while waiting for the issuance of my building permit, you tirelessly researched and provided names of possible sub-contractors. This allowed me to identify the best possible sub-contractors for my project.
The construction industry needs motivated talent such as you to maintain the strength and vitality of its delivery of service to customers just like me. I am extremely grateful for all the help and the friendship.
Sincerely,
Rudy David
Seattle Cedar Homes is the only Lindal dealership owned directly by Lindal Cedar Homes and housed at its corporate headquarters in Seattle, Wash.
The professional Lindal representatives at Seattle Cedar Homes will design your home with you, taking into consideration your program, budget, schedule, site challenges, and building and zoning codes. With a flexible building system, Lindal home designs come in many different layouts and allow for a variety of client needs.
Contact us to discuss your home project .
More Information
ADU/DADU Story Series: Lindal dealer Michael Harris of Warmmodern Living Seattle and Warmmodern Living NYC discusses several recent projects on his website blog: Ideas To Build On.
Webinar: The Preeminent Prefab: Learn more about Lindal's systems-built approach to home design and construction in our monthly webinar presentation, followed by a live Q&A.
Seattle Times article on backyard cottages.