Projects

A Green Home Grows in Seattle
Eco-Friendly Homes by Lindal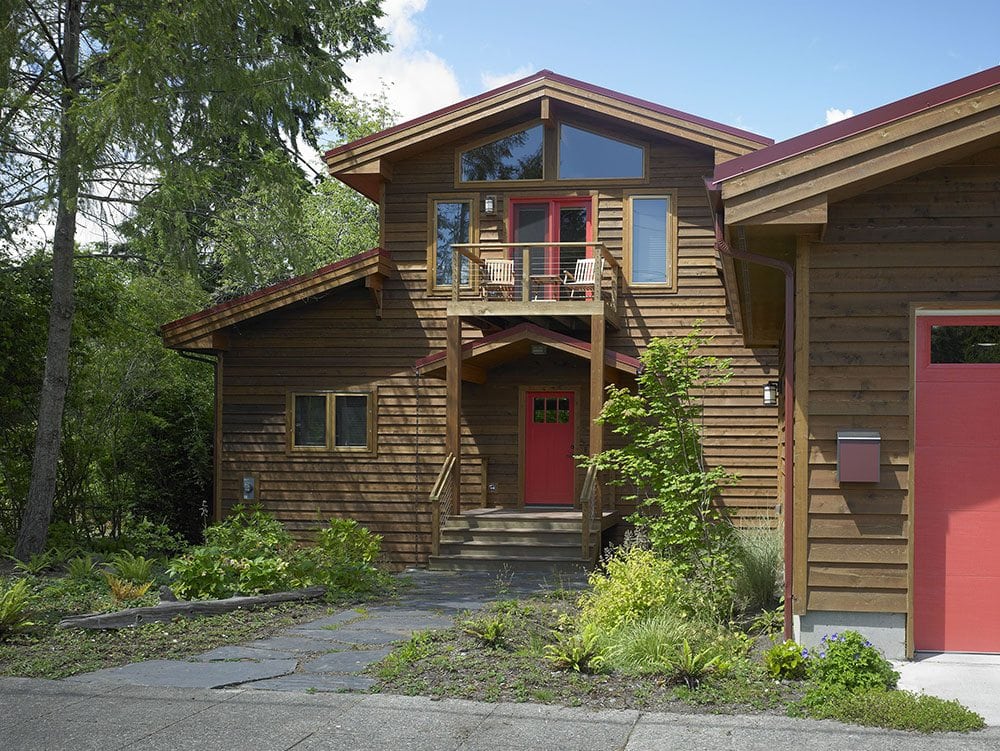 Image courtesy of Seattle Times
The First Green-Certified Home in Washington State
Wendy Jans' home is truly a pioneer home. That's because it's the first house in Washington State that is certified under the National Association of Homebuilders Green Building Standard. Her Lindal, which the Seattle Times calls "the gold standard of green," is meticulously solar-sited. Seattle Cedar Homes – a Lindal Cedar Homes dealership – worked closely with Wendy to plan and guide construction of the building and ensure it met certification standards. Working with her dealer, Tom Schuch of Seattle Cedar Homes, and a verifier from Green Dog Enterprises, her home was able to earn certification from the NAHB, as well as by the government-backed ENERGY STAR® Homes program and by Built Green®, a non-profit program of the Master Builders Association of King and Snohomish Counties. Professional salvager Olympia Salvage partnered with expert green builders of MC Construction to deconstruct her old home and recycle or re-use all of the material in her new custom Lindal home.
Energy-Efficient Savings
"If I was going to do it, I wanted to do it right," Wendy said of the design of her eco-friendly green home. As a result of her commitment, the house is supremely energy efficient. Wendy managed to offset the cost of higher-end interior finishing options by gaining tax credits for recycling material from the former home on the site. Additional savings come from reduced lifecycle costs in terms of energy and maintenance. Because the interior is lit with natural light, the house uses less electricity. Efficient and allergy-free radiant heat ensures the house stays warm. A metal roof waters the "rain garden" and protects the home from the elements.
Wendy is thrilled that her beautiful home adheres to the green testing and certification requirements. According to recent studies, a green-certified home has enhanced resale value. However, Wendy has no intention of moving.
This home stands a block from Lake Washington. It features a peek-a-boo view of the lake from the second-floor master suite. The rear of the house overlooks a greenbelt. The basement contains a light-filled yoga studio that opens onto the back yard, and a second kitchenette and bathroom.
The first green-certified home in Washington State is a Lindal Cedar Home. As with all Lindal homes, it has a Lifetime Structural Warranty.
Read the Seattle Times article about Wendy's home here >>
Contact a local Lindal consultant in your area to learn more about building a green home.
Green Home Features
Dual-flush toilets and low-flow faucets
Sustainably-harvested bamboo and cork flooring
In-floor radiant heat
Zero-VOC paint
Low-E argon-filled triple-pane Lindal windows (lots of them!)
Energy-star rated lighting and appliances
Cellulose insulation batts
Composite decking "Green" cabinetry uses sustainably harvested wood and low-emission adhesives (custom-crafted in the Seattle area)
Set up with solar rooftop panels for a future solar hot water system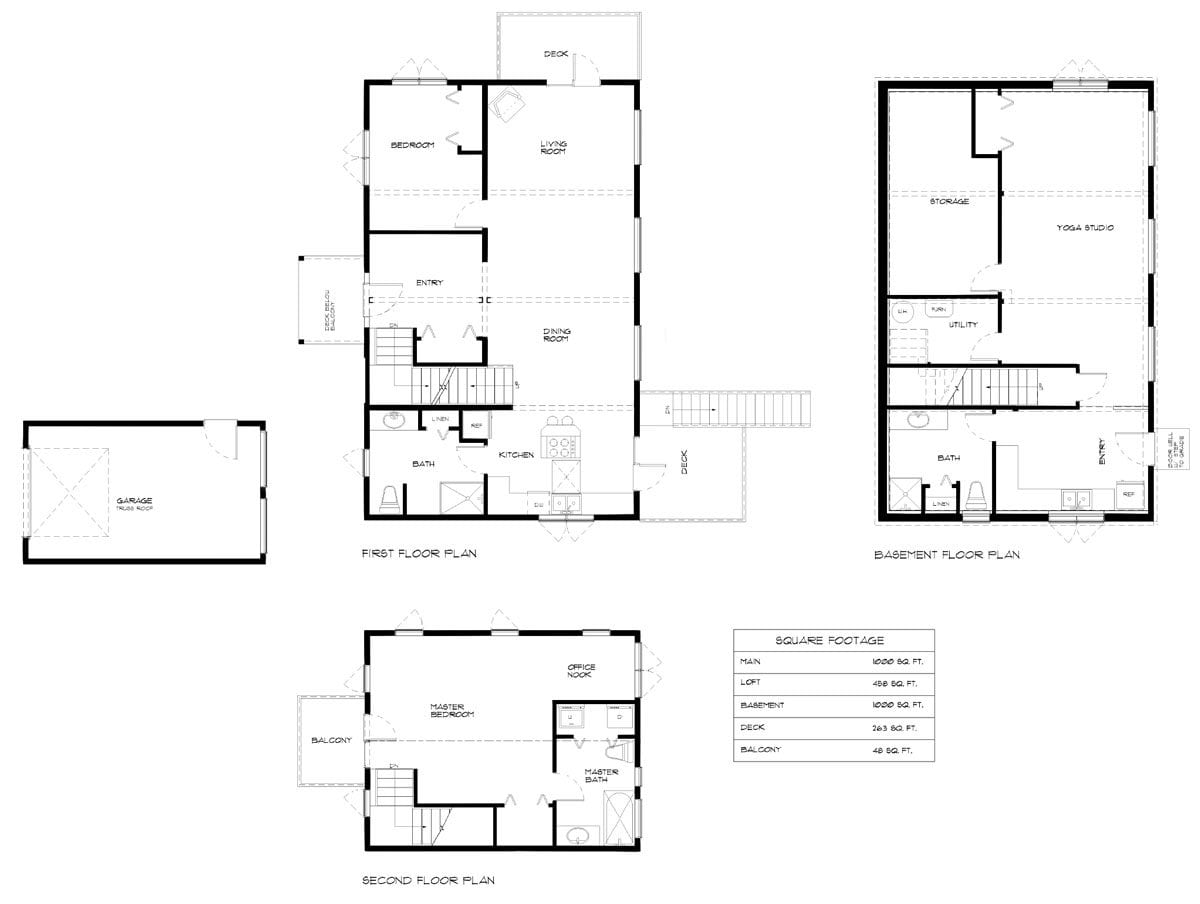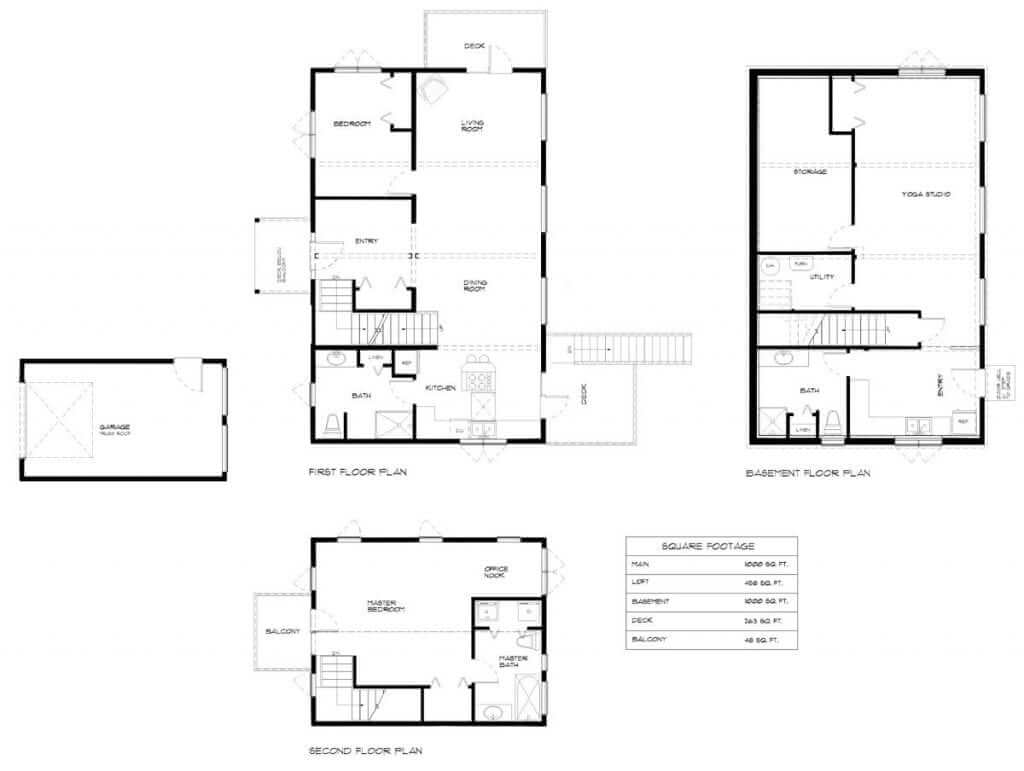 Floor Plan
This is the first home in WA State to be certified to NAHB's National Green Building Standard through an independent third-party verification process.
Lindal Green Home Featured in Prefab Eco-Friendly Homes Book by Author Sheri Koones
The home was featured in a book by author Sheri Koones, Prefabulous + Almost Off the Grid: Your Path to Building an Energy-Independent Home.  The book, one in a series on prefab homes,  features over thirty stunning homes that were designed and fabricated with energy efficiency as a top priority. Throughout the book, Koones offers practical guidance on how consumers can meet the challenge of dramatically reducing their new homes energy consumption through proper design and fabrication.
Koones believes that housing manufacturers are leading the green home building effort and that companies like Lindal, the first building system designated Green Approved by the National Association of Home Builders Research Center make it easier by packaging solutions in attractive and functional designs. She offered:
"Prefab construction is the future of home construction for all the obvious reasons. It saves time and is more predictable. But another important benefit is that prefab houses are more environmentally friendly. All of the debris that is in dumpsters will go to a landfill and the homeowners will pay for all of those materials. In a factory – much of those materials will be recycled.

Building green is an advantage on a personal level – adding resale value, saving money on energy, and making the house more comfortable. Green homebuilding also benefits the economy by creating millions of jobs and increasing the US gross domestic product."
In an address to Lindal dealers at Lindal's annual dealer conference, Koones applauded the Lindal Architects Collaborative for offering a wide range of architectural signatures and designs but also for enabling the homeowner to fully customize the designs for environmentally responsive siting and to suit their personal home lives.
Koones' previous book, Prefabulous + Sustainable: Building and Customizing an Affordable, Energy-Efficient Home uses over two dozen homes to illustrate how factory fabricated homes are more resource-efficient and better constructed than conventional houses.