luxury-homes Lindal homes

David Vandervort 2270
David Vandervort 2270
Bedrooms: 3
Bathrooms: 2.5
Master Bedroom: Main Level
Total Area: 2275 sq. ft.
First Floor: 1281 sq. ft.
Other Floor: 994 sq. ft.
Size: 82' x 37'
Modern Farmhouse by Vandervort Architects
David Vandervort Architects 2270 design is a deceptively simple farmhouse design with a modern flair. Multiple flat roofed dormers flood the living space with ever-changing patterns of light. A dramatic floor-to-ceiling wall of glass opens the length of the main level to the view. The master suite and large open communal area are on the main level and a loft above the master bedroom provides a private retreat overlooking the living area below. Secondary bedrooms and common space are on the lower level, tucked efficiently into the side of a hillside.
Rugged timber trusses on the interior with free standing log posts on the interior and exterior provide a warm Northwest flavor contrasting the modern steel-wrapped roof and walls.
Read the article about Lindal clients who are built the custom Vandervort 2270 pictured above on an island mountainside in Washington State.
See all of the home plans available through the Lindal Architects Collaborative. View the digital version online (free with registration). If you prefer, purchase a printed copy of the Lindal Architects Design Portfolio plan book in our bookstore.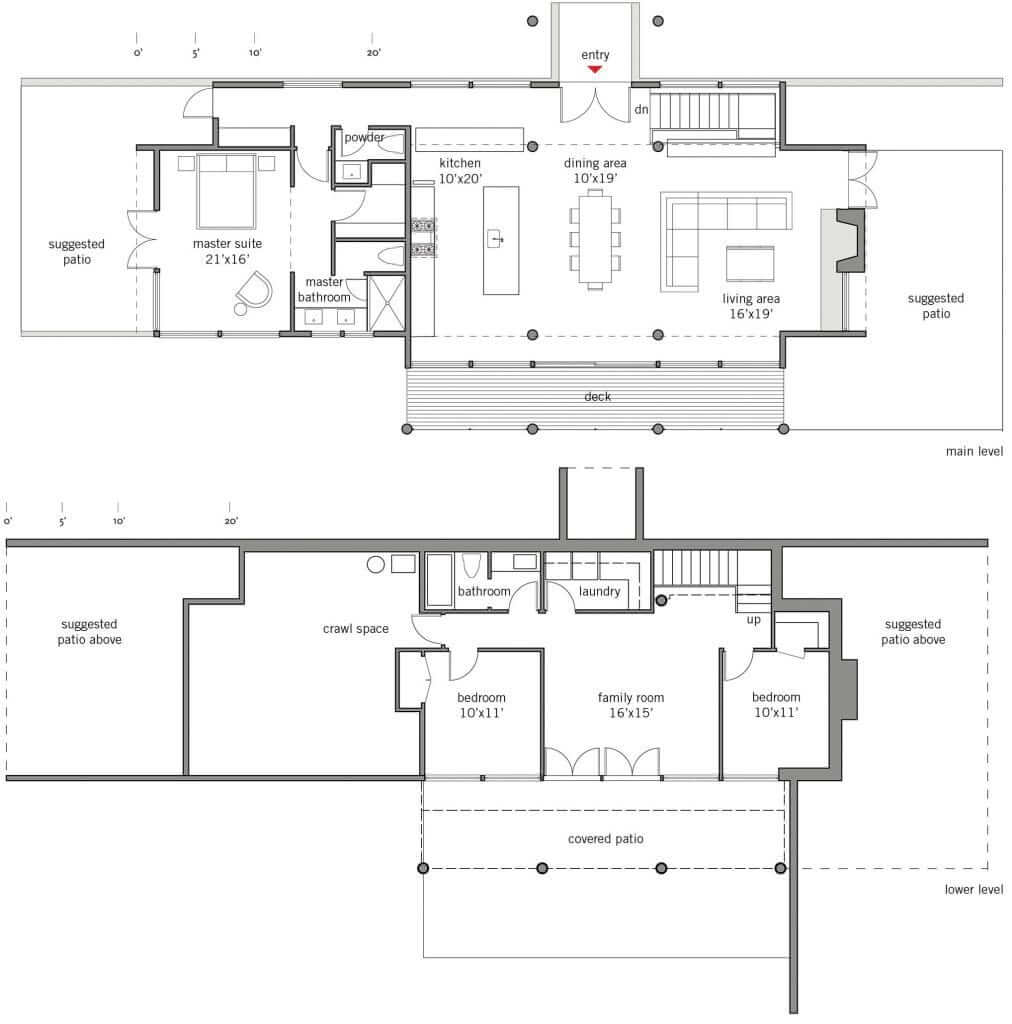 Enlarge
david vandervort 2270

Image Gallery