luxury-homes Lindal homes

Dowling 3720
Dowling 3720
Bedrooms: 5
Bathrooms: 3.5
Master Bedroom: Upper Level
Total Area: 3713 sq. ft.
First Floor: 2273 sq. ft.
Other Floor: 1440 sq. ft.
Size: 80'x66'
Dowling Studios 3720 Home Design
This bold two-story Dowling Studios 3720 home design offers many options for living. It could be a six-bedroom beach house. Or, use the flexible spaces for a study or den. The main living area opens to the view and provides access to the exterior on both sides. The Lindal roof and beams extend the living areas on both the front and back elevations. These deep overhangs provide protection from the summer sun.
A carport with outside storage can be converted to a garage. Take advantage of the flexibility and many possibilities of the Dowling Studios 3720 home design.
See all of the home plans available through the Lindal Architects Collaborative. View the digital version free with registration. Or buy a copy of the Lindal Architects Design Portfolio plan book.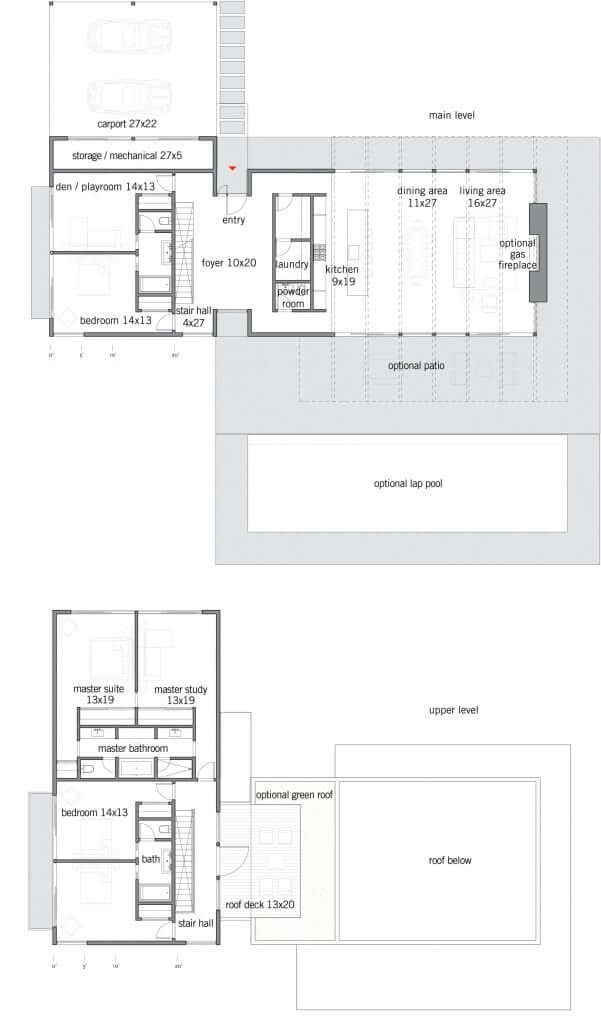 Enlarge
dowling 3720

Image Gallery