quick-ship-program Lindal homes

Quick Ship Sargasso
Quick Ship Sargasso
Bedrooms: 3
Bathrooms: 2.5
Master Bedroom: Main Level
Total Area: 1971 SF
First Floor: 1971 SF
For a limited time, save 15% on Quick Ship home orders. Contact your Lindal representative for details.
This Quick Ship modern Sargasso is a ranch-style house with an efficient one-level floor plan. This home exudes a spirit of comfort and ease. A large open gathering area allows for informal seating and relaxing or eating before a roaring fire. The expansive wall of windows and door let in the view. A screened porch and large deck area draws family and guests to enjoy the outdoors, day or night, rain or shine.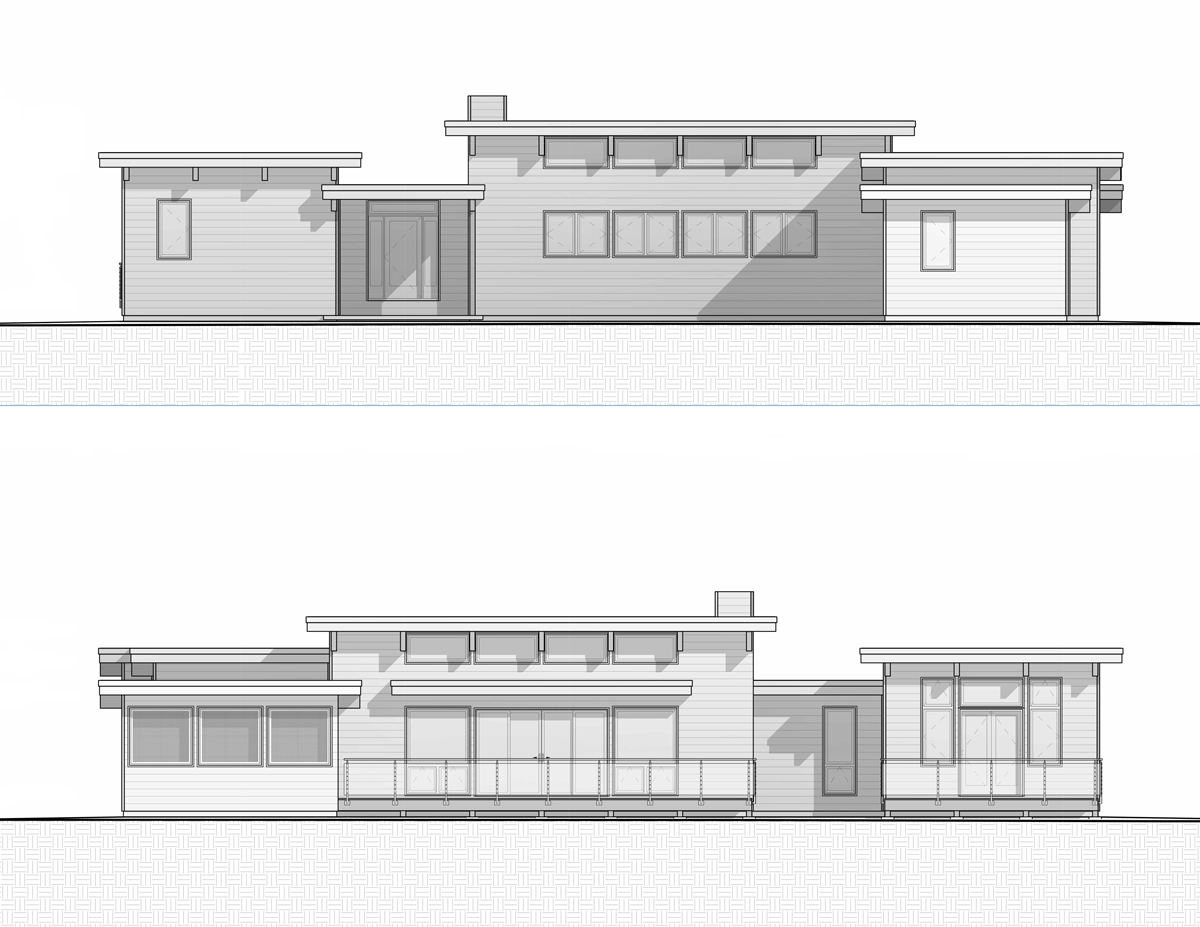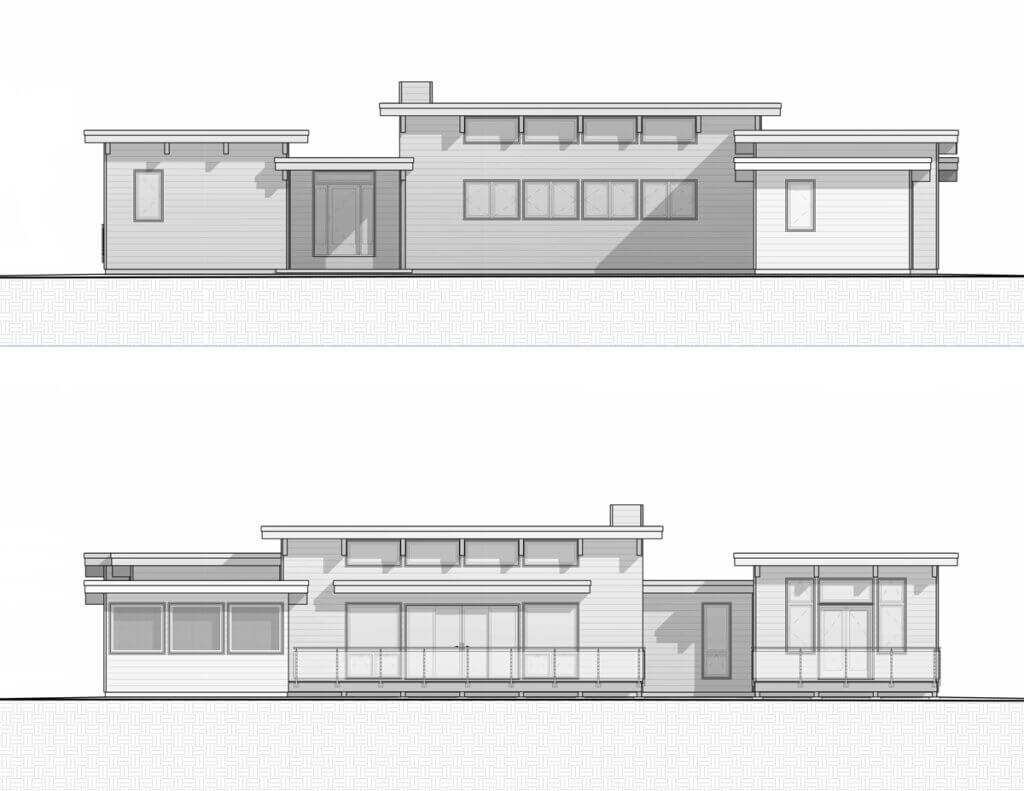 This version is available as part of the Lindal Quick Ship Program; a collection of best-selling homes with a menu of optional revisions to personalize your home in an efficient and cost-effective manner. Our Quick Ship homes are sold at a discount — subject to certain conditions — and can ship much faster than our more customized home packages.
The images shown here may include Lindal options that differ from the Quick Ship version. Please consult your Lindal dealer and the Quick Ship Sargasso specification sheet for the details and pricing of this Quick Ship home.
Ranch Style Houses and Why We Love Them
The ranch house is the epitome of midcentury modern residential home design, particularly in the U.S. Often built with a flat or low-pitched roof and attached garage, ranch homes are traditionally all on one-level. They saw their popularity peak following World War II, when many young families moved into the suburbs and bought ranch homes. Ranch style houses remain popular today, due to their clean modern lines and horizontal profiles. Another draw is the open floor plan and flexible layouts. Because the home is all on one level, every room has the potential for access to the outdoors. Like the Lindal Sargasso Ranch Style Home, many are designed around a great room with an expansive opening to an outdoor living area. Other examples of Lindal ranch style home designs include the Heron Rock Cottage, the Lindal Imagine Series Madison home, and many of the midcentury modern home designs in our OM Studio Design portfolio.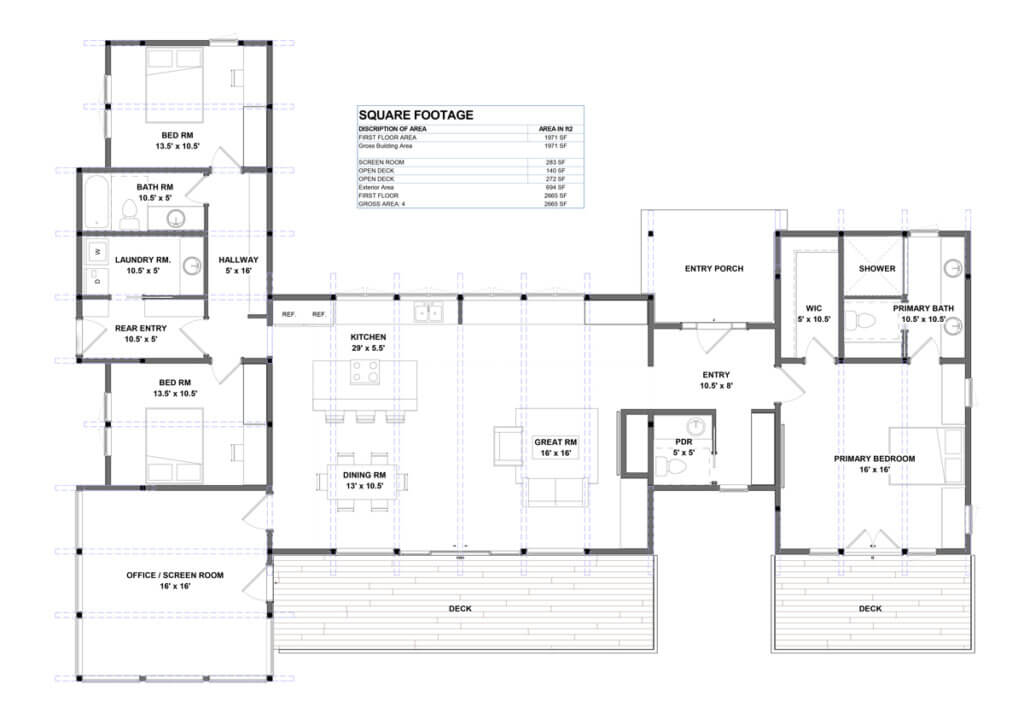 Enlarge
quick ship sargasso

Image Gallery