Testimonials

Review: A Unique Experience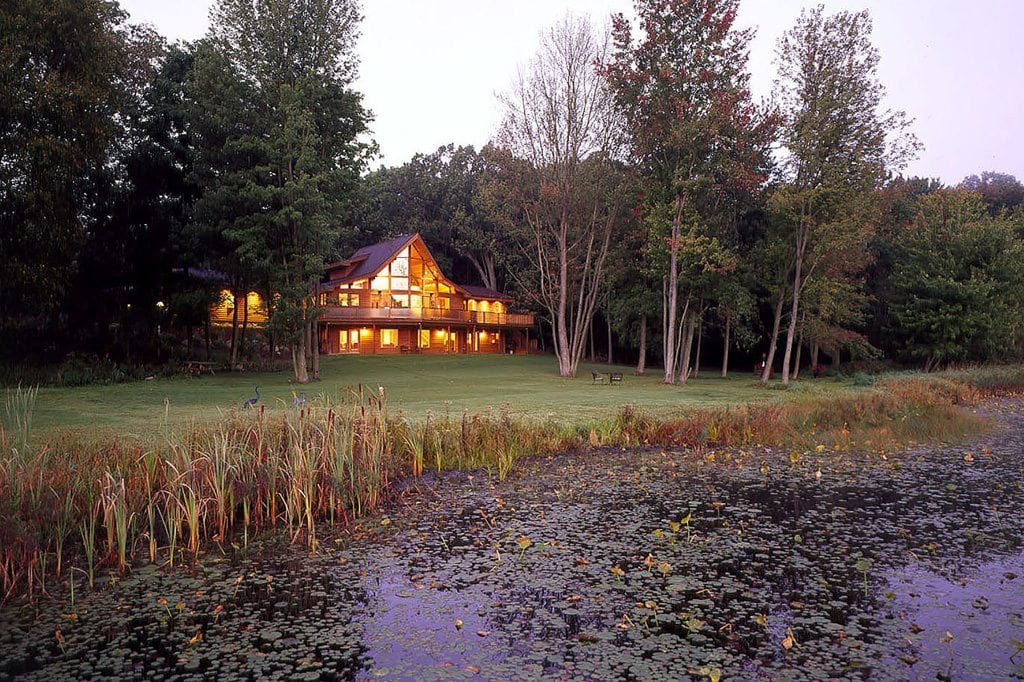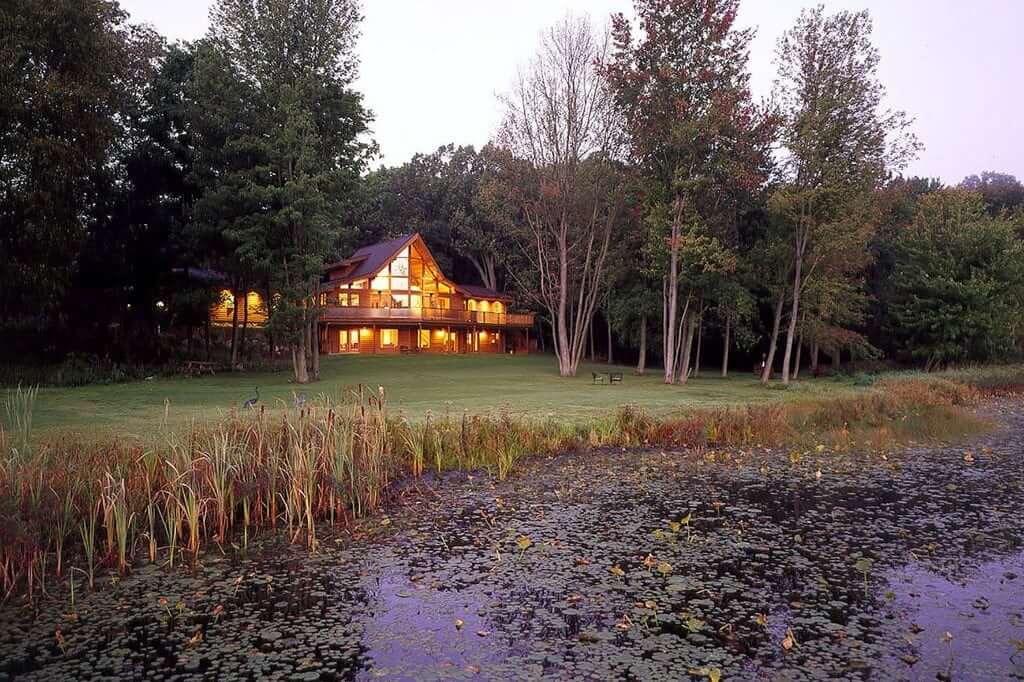 Our experience with the design and building process is somewhat unique in that the building site property has been in the family for over fifty years. There was always a sense of keeping an eye out for a home design that would fit into the heavily wooded hillside overlooking the private lake. A number of years prior to beginning the building process we had seen a Lindal catalogue and remembered thinking how beautiful a cedar post and beam home would look on our site, not knowing if such a thing would be within our reach.
So when the time came to actually get started we sought out a Lindal dealer to see what we could do. The dealer in our area was Cedar Creek Homes. It was there we got our Lindal Originals catalogue and the experience began. We wanted a design that would physically fit the site and provide a view of the lake from every room possible. We chose the Summit Star Newport and made only minor changes to the Lindal Design. It was perfect! But we did add our own touches by including a walk-out level which we designed with the help of our dealer/builder. The purpose of the walk-out was to add more direct access to the lake and space for an additional kitchen and formal dining and entertainment area. We also added an attached 3-stall garage and a conservatory to the original design.
We couldn't be more pleased with the results. Our house is both a beautiful work of art and a comfortable place to live. The floor plan is open and the views are great from all areas of the home.
The materials provided by Lindal, in particular the beams and cedar trim, are clearly superior to what is available locally. We are also pleased with the quality of the many Lindal windows and doors in our home.
We would, of course, highly recommend a Lindal home to anyone who had a serious interest in the design and comfort of their home. Our Lindal dealer, who was also our builder, gets our highest recommendation as well. We continue to show our home to people who are interested in architecture, post and beam construction, the use of cedar and other wood products. It gives us great pleasure to hear them say as they leave, this is the most beautiful home I've ever seen.
Sincerely, M. K. & R. D.