News

Time-Limited Design Fee Rebate Offer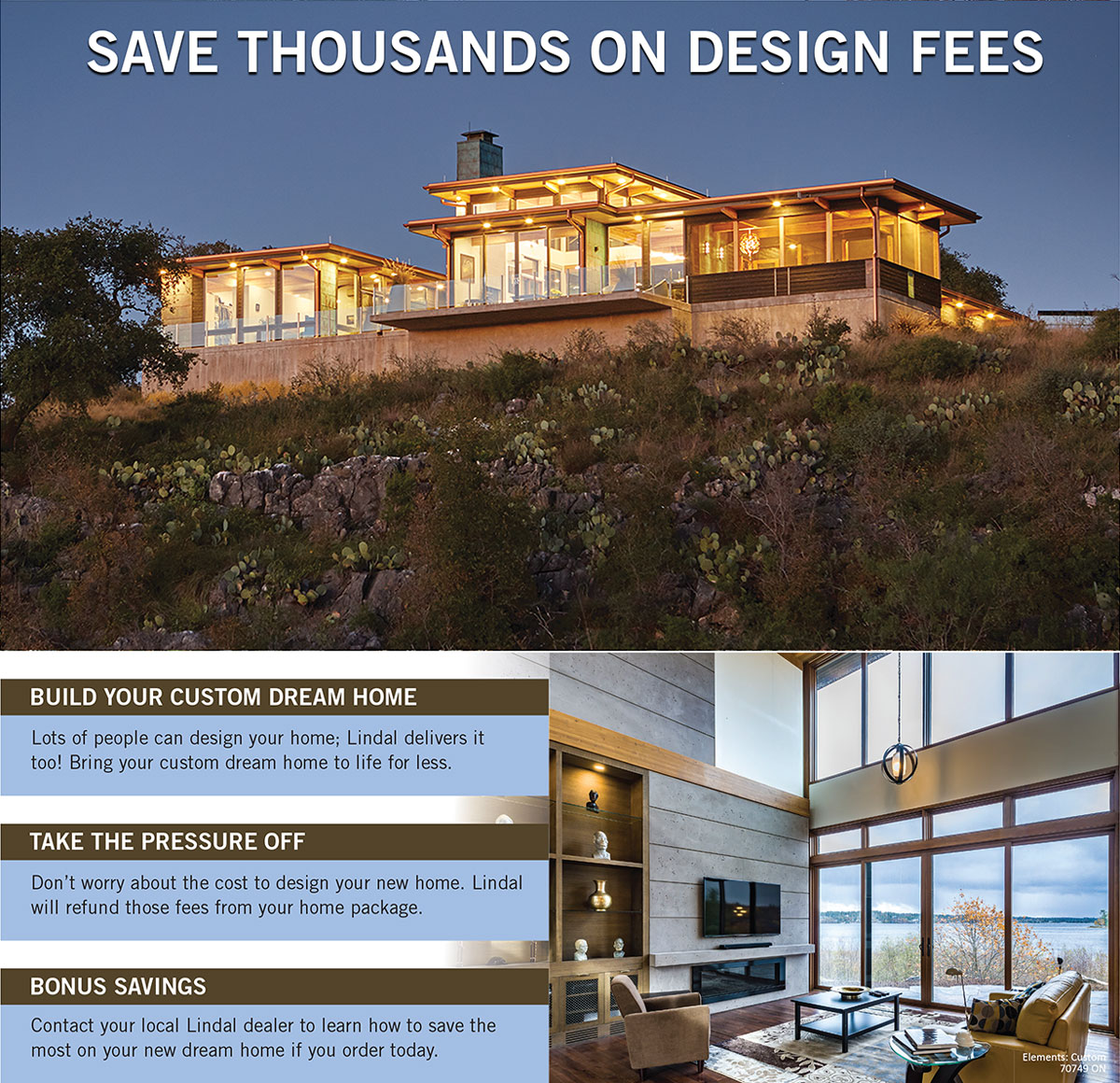 Design Made Easy
Design fees refunded when you take delivery of your new Lindal home*
Compare this offer to the competition's design fees
Customized for site and self
Now is the time to get started
Lifetime Structural Warranty
We offer several Design Program Services options – choose the one that's right for you!
*Restrictions may apply. See your Linda! dealer for details. Offer ends June 30, 2020.
Ready to Get Started?
1) Take a look at our 
home styles and floor plans
, available to view online.
2) Choose a design you like.
3)
Contact your local Lindal representative
to discuss how the design you like can be modified to suit your build site, budget, and lifestyle.
4) Place your design order and get a personalized home design and full pricing estimates in as little as two weeks.
5) Get your design fees refunded when you take delivery of your Lindal home materials package!