Client-Focused Home Design Services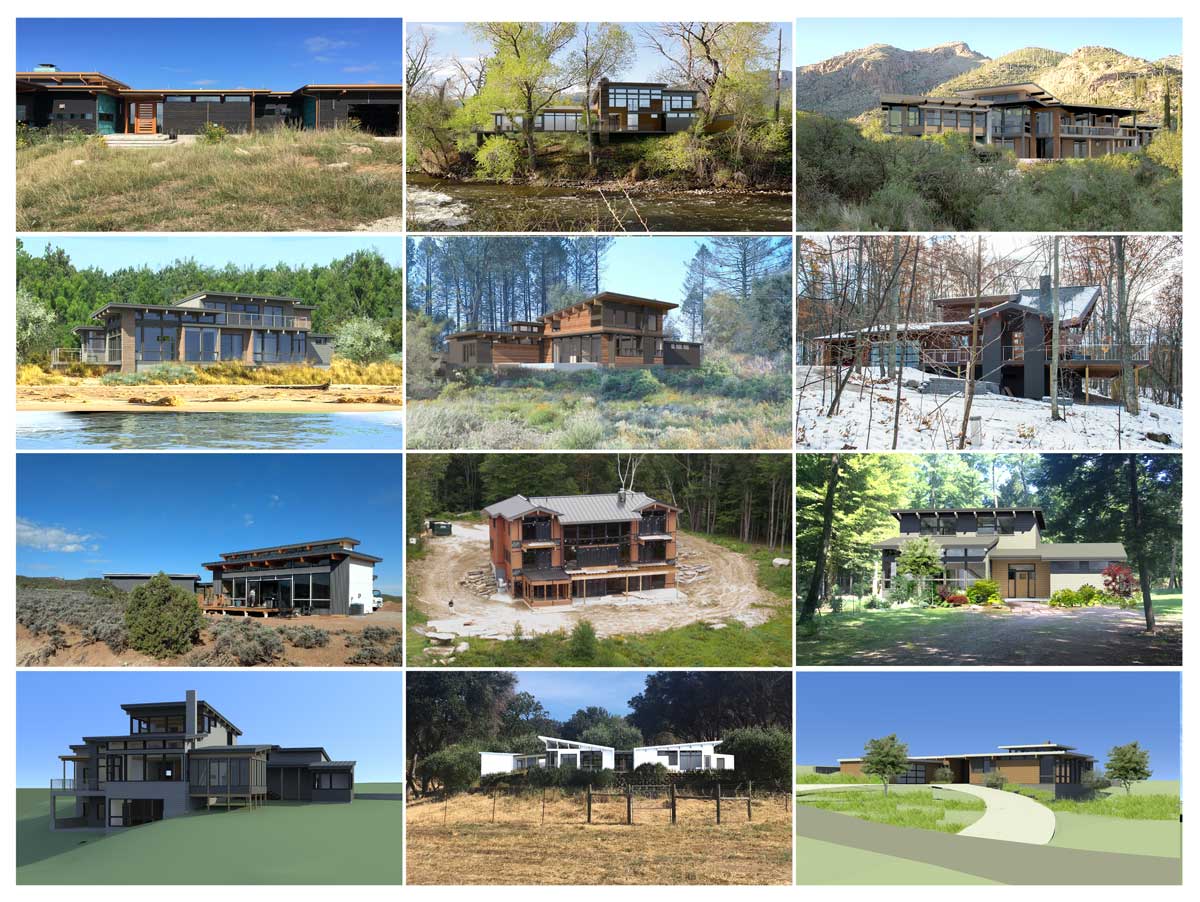 Architectural home designs for Lindal clients by Aris Georges of OM Studio.
---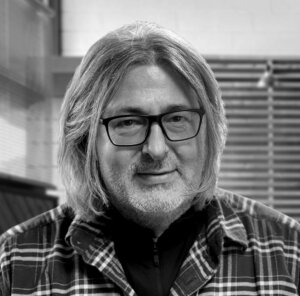 OM Studio Principal Architectural Design Professional Aris Georges
Aris Georges is the custom home design professional behind the mid-century modern-inspired houses in the OM Studio home design portfolio. He works with clients, architects and Lindal representatives to bring the homeowner's vision to life in a custom-designed modern home.
Georges founded OM Studio to further develop the home design principles he practiced and taught for over 20 years at the School of Architecture at Taliesin (formerly known as the Frank Lloyd Wright School of Architecture). Rooted in the organic principles of mid-century modern designs, Georges' spacious and elegant homes offer a fresh take on the classic aesthetic. All the OM Studio designs for Lindal use the flexible and efficient Lindal Elements building system.
Georges' love of architecture began in his teens, when he worked in his tutor's architectural studio while preparing for university. He studied architecture at the University of Florence, Italy, and completed his Bachelor of Architectural Studies and Master of Architecture degrees at Taliesin. Aris worked in the architectural firm of P. Makridis + Associates in Greece, and as intern architect at Taliesin Architects, where he participated in the design and construction administration of numerous residential, commercial, and institutional projects. Concurrently, he taught design studios at Taliesin as a faculty member and served on design juries at architecture schools in the U.S. and Europe. Aris was on the Taliesin team that designed homes for the Lindal Architects Collaborative program.
---
A Collaborative Custom Home Design Process
OM Studio design services are an option for Lindal dealers and clients whose projects need a custom-fit design process with advanced visualization methods.
Led by Aris Georges, the OM Studio Design process is rooted in a deep appreciation of nature, in organic design principles, and utilizing geometry as a design discipline. OM Studio is dedicated to enhancing life's experience through design. The ingenious flexibility of the Lindal Elements system allows for home styles ranging from classic to contemporary. Whether you want a custom design or extensive modifications to an existing floor plan, Aris is ready to work with you and your local Lindal Dealer.
This chart lists the various options for working with OM Studio design on your home project: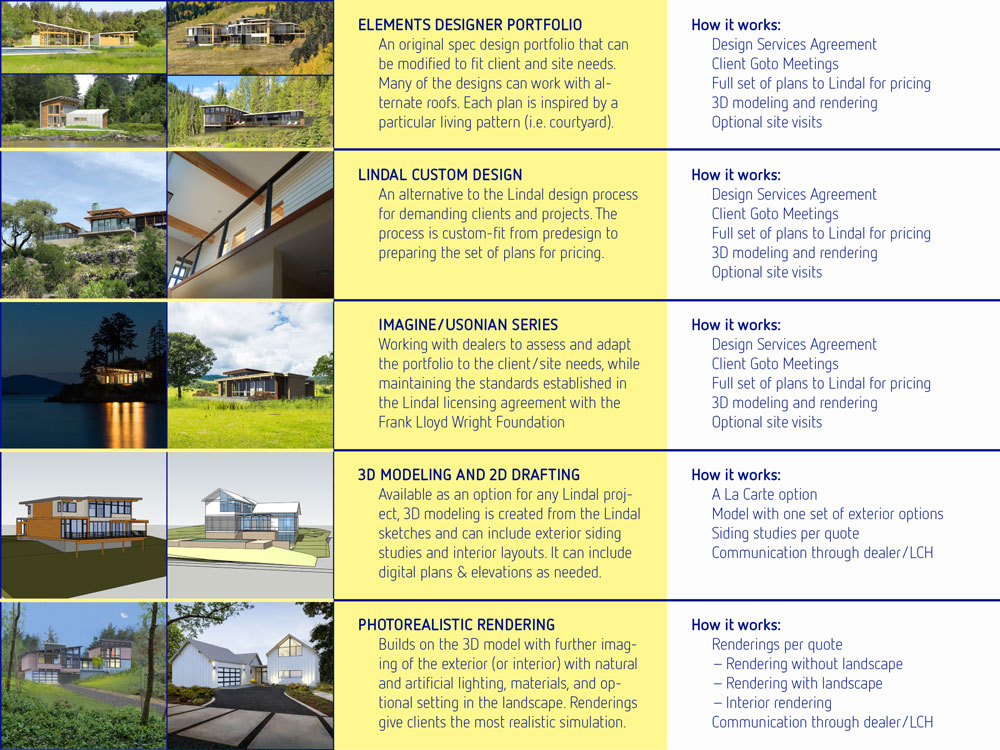 Your local Lindal representative can connect you with Aris to create a unique OM Studio custom home design or modify an existing floor plan.
Read about the Hestia – an OM Studio designed home built in the Texas Hill Country.
Reviews

---

"While working with Aris, we recognized that the passion he has for his work, along with his personal integrity, enriches each project as it unfolds. He lives the project, making clients feel good about the total process. A favorite story that demonstrates this transpired when Aris was with us visiting the site of a project with one of our clients. As he shared his thoughts on a window placement recommendation that seemed to go against conventional dictates, he prefaced his remarks by saying "I've been living in your home for months now…"  That sums up the extent of his caring about each project. Aris lives the space as he designs it. The details are the frosting on the cake because of his understanding of the use of space, light, and air flow and his exceptional aesthetic sense. In a recent client webinar, Aris cited the 'electricity' the space generated by being 'kind to gatherings' and yet 'cozy when by oneself.' He said words didn't provide enough options and likened his design work to 'my music if I were a composer.' That nicely explains why we feel prone to sing along to his designs, and why our clients seem inclined to dance! They have found Aris to be a trusted ally, sensitive to their concerns and accommodating to their individual needs; all evident as he glides through design webinars with them. As a bonus, we have found him to be a new and cherished friend. "

– Rick and Jane Fulmer

Lindal representatives serving clients in the Midwest through their independent Lindal dealership,

True North Trends

.
Review from Vickie and Paul

"The process of working with Aris in order to design a new home was actually remarkably easy and very rewarding. Vickie and I presented our overarching vision of our home to [Canadian-based Lindal Dealers] Barb and Doug  who then transferred that information to Aris. This was last year [2020] and Aris was actually working from Greece. Aris took our vision and presented to us an architectural design that he thought would meet our needs. We loved the initial design he presented to us. But we also had some tweaks we wanted to have done. The whole process of providing feedback to Aris either via email or via video conference was amazing. Aris always took our comments and added his architectural knowledge to any changes in order to come up with a feasible design. Aris never rushed us. He always took our feedback thoughtfully. And if he didn't agree with us he would explain why we couldn't do it a certain way. Barb and Doug were always on the conference call with us and were able to add their valuable years of knowledge to the conversation.

What was perhaps the most amazing thing was: Somehow Aris was able to "read our minds" in terms of what we wanted even though perhaps we couldn't articulate it. We highly recommend Aris and the process of designing a home remotely.

-Paul

"I 110% agree with the above, written by Paul. That said, he is a bit more of a scientist and as an artist I need to share another few words. Aris is more than an architect… his dedication, his vision, and his passion for OUR home was truly a spiritual process for us. He made this dream into a reality and immediately could feel our heart and soul. He did this for us as a stranger, from the other side of the world, with massive time changes, and during a global pandemic. Because of this, Aris will be a treasured memory and we know that he put the true "us" into this home… which will always be a little bit his home. It was a privilege and a sincere honour to have him on our team.  He told us "It's like I have lived in and been a part of your home before you…  so I can feel it and be sure that it's perfect."

-Vickie