diverse designs

Lindal Architects Collaborative

Lindal is proud to partner with eight renowned architectural firms, who have created a range of striking architect designed homes exclusively for Lindal. The Lindal Architects Collaborative offers you a diverse portfolio of exceptional home designs, at a fraction of the price charged by leading architectural firms for custom home design. Enjoy the quality and prestige of an architect designed home from one of our North American partners.
Architect-Designed Lindal Homes
In addition to Lindal's collaboration with the architects in the collaborative, Lindal has a long history of working with leading architects who use the discipline of the system-built approach to design homes of great beauty and value, exclusively for Lindal clients.
Jim Cutler
In 2004, architect Jim Cutler, who designed Microsoft founder Bill Gates' residence in Medina, WA, partnered with Lindal to create the 3,250 square foot Far Horizons house. The prefabricated home was built in St. Louis, MO by Cutler Anderson Architects.
Far Horizons was featured in Prefabulous, a book by Sheri Koones, who wrote:
"The Far Horizon Reflection Home was sited on the property to avoid disturbing the foliage as much as possible while also taking advantage of the lake views."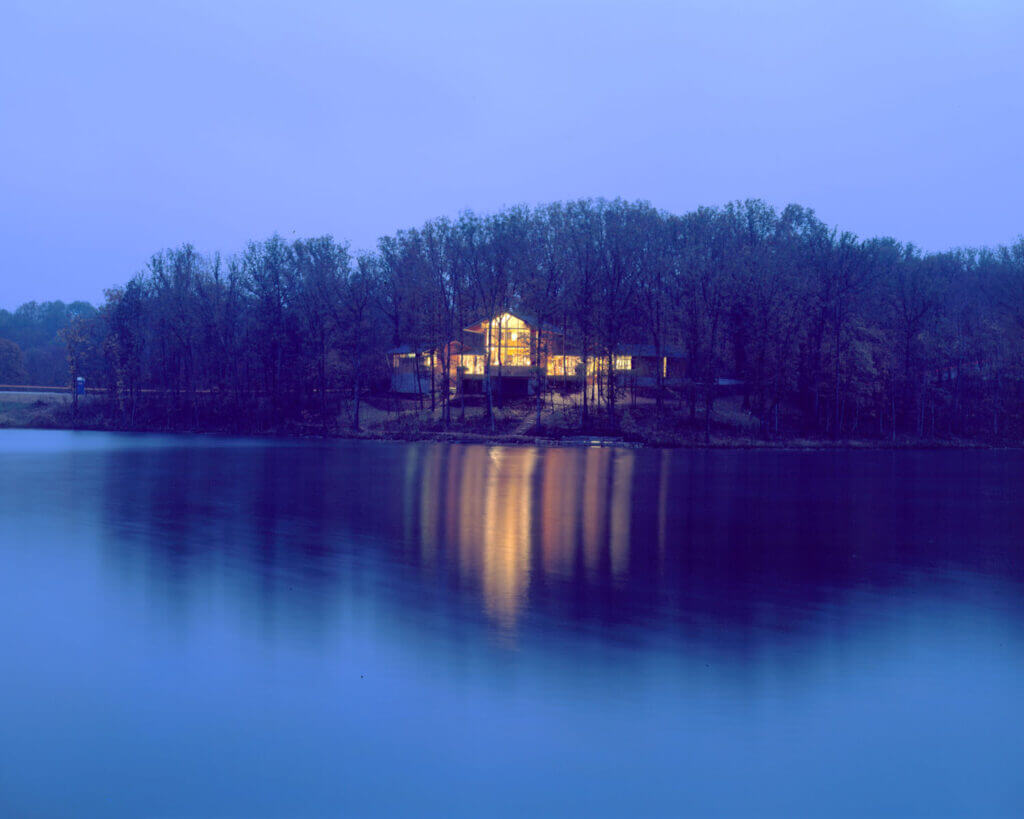 The core features a cathedral ceiling over the kitchen, dining room, and living room. A loft-like master bedroom overlooks the entry level. One wing contains two bedrooms and a bathroom; the other contains an office and two-car garage.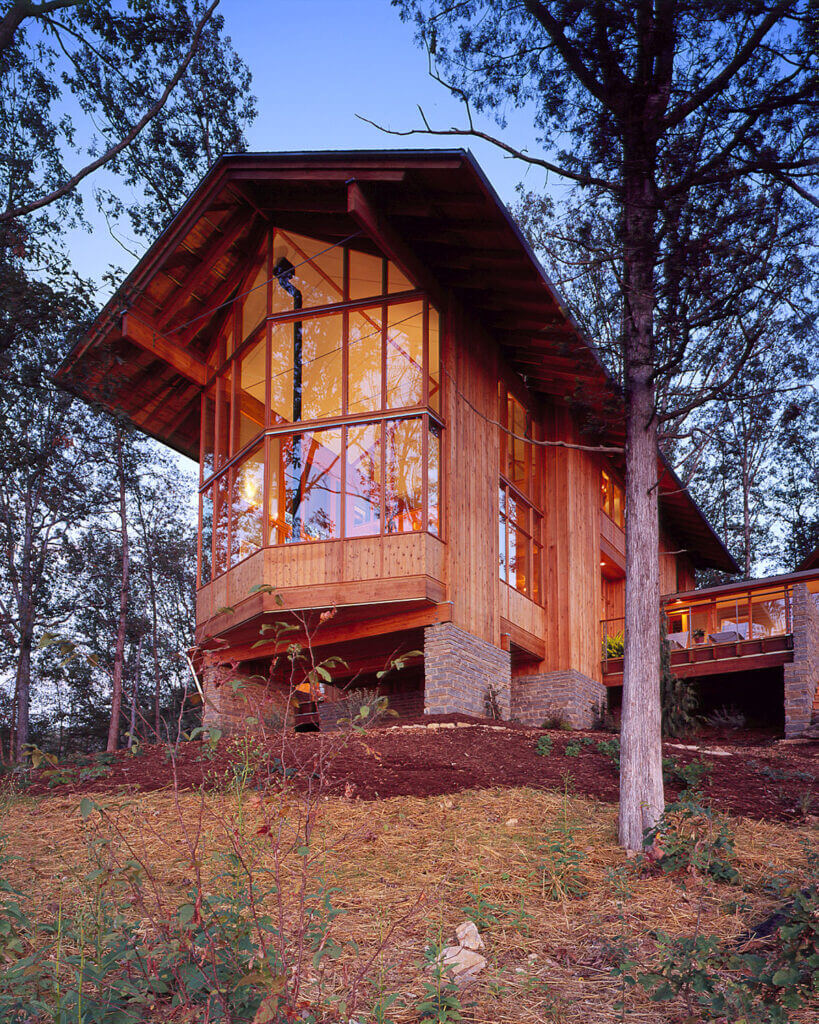 In future models, the wings can be shrunk or expanded to include additional bedrooms, guest rooms, baths, or a home office. They can also be rotated to fit the site or to take advantage of views. Cutler describes the wings as "flexible gaskets. I can twist them as much as I want to make them fit the particular property.