Stories

A Peaceful Farmhouse

In this beautiful, tranquil spot, life takes on a slower pace.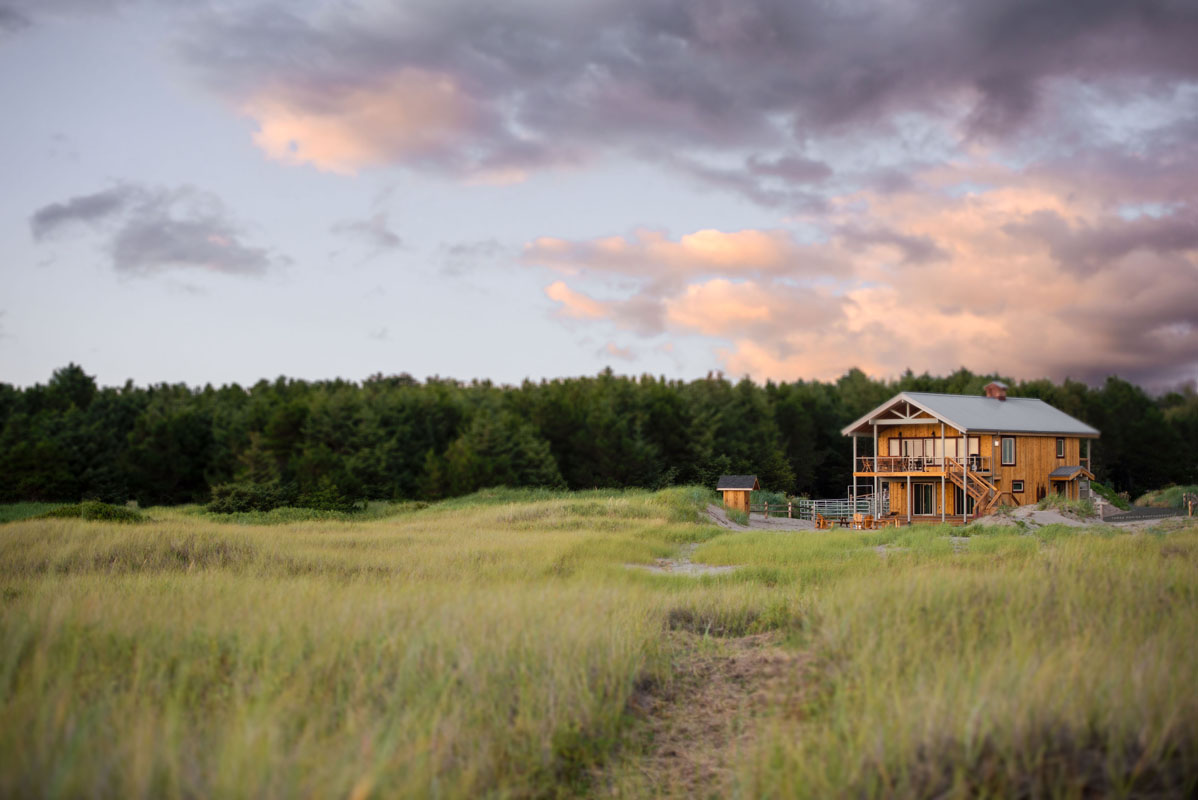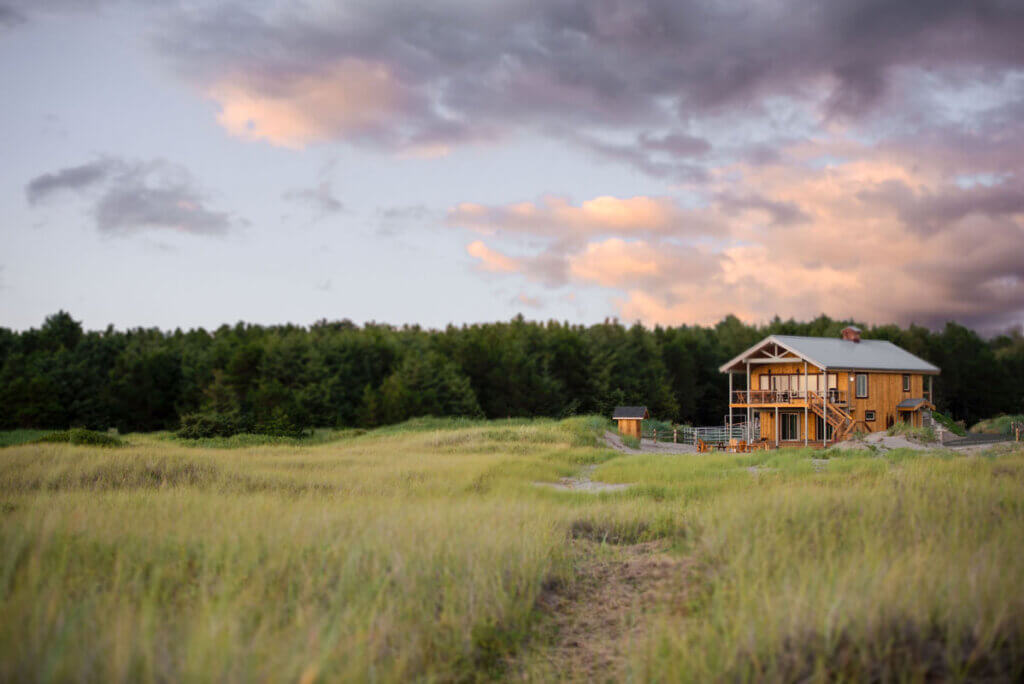 Farm house style is warm, comfortable and welcoming. Natural building materials such as wood and stone are often used. Lindal's post and beam construction is the perfect choice for a farm house, because it allows for large, open living areas without the need for interior walls to support the structure. It is similar to the method used to build a barn, with the posts providing the vertical structural support. This house is a custom design commissioned by a couple and built on a 27-acre horse farm in the San Juan archipelago in the Pacific Northwest.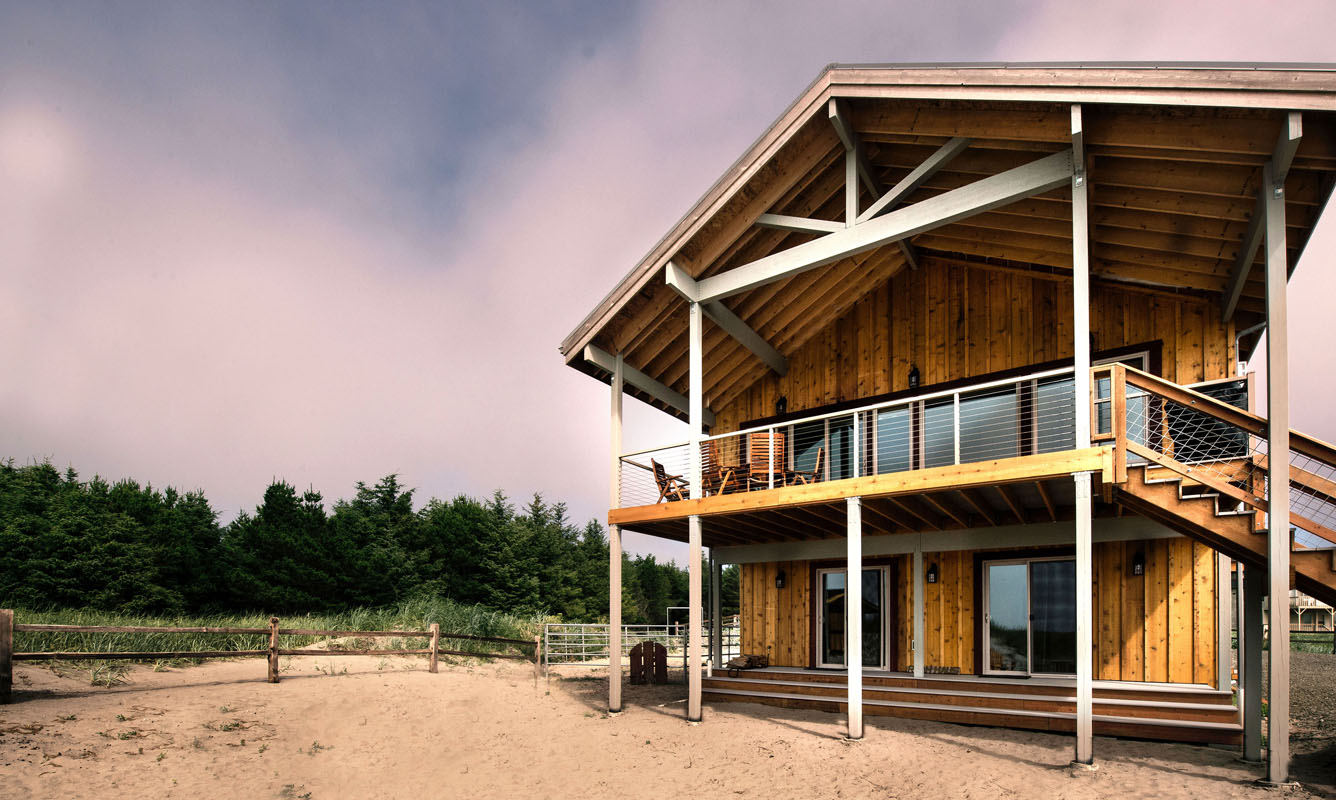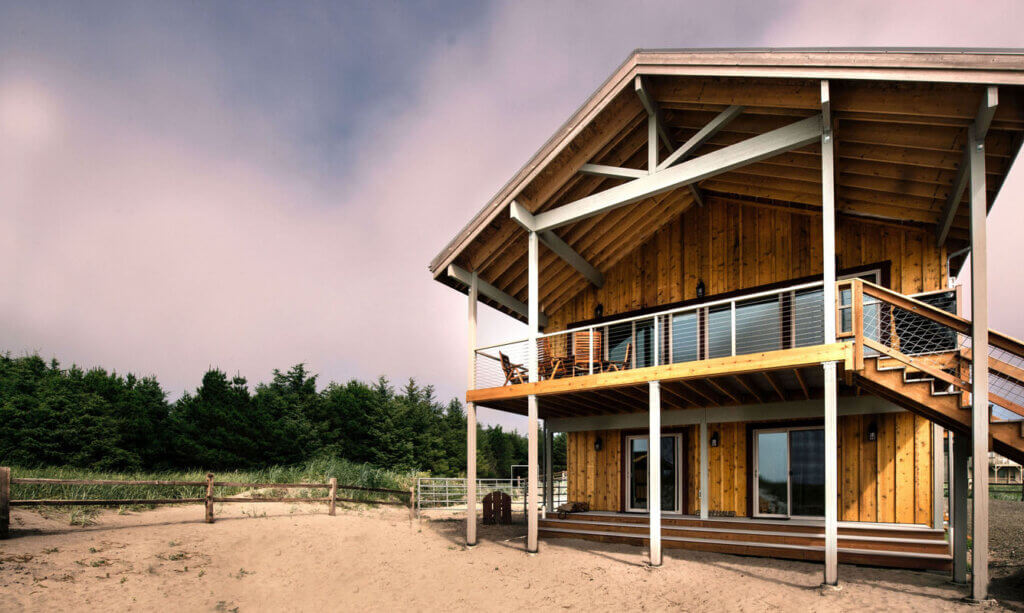 The covered deck on the second floor offers protection from wind, rain, and sun.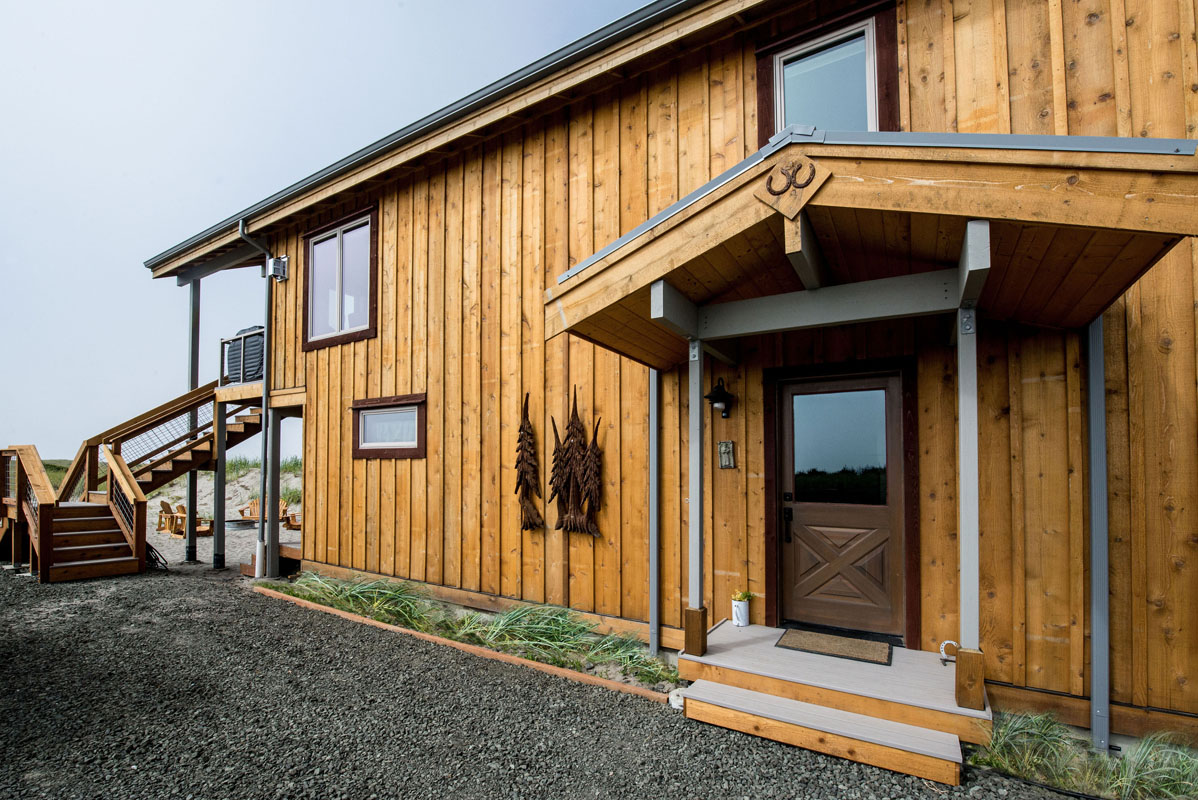 Horeshoes above the covered entry porch are a symbol of good luck to all who enter. Vertical cedar siding gives the home a warm glow.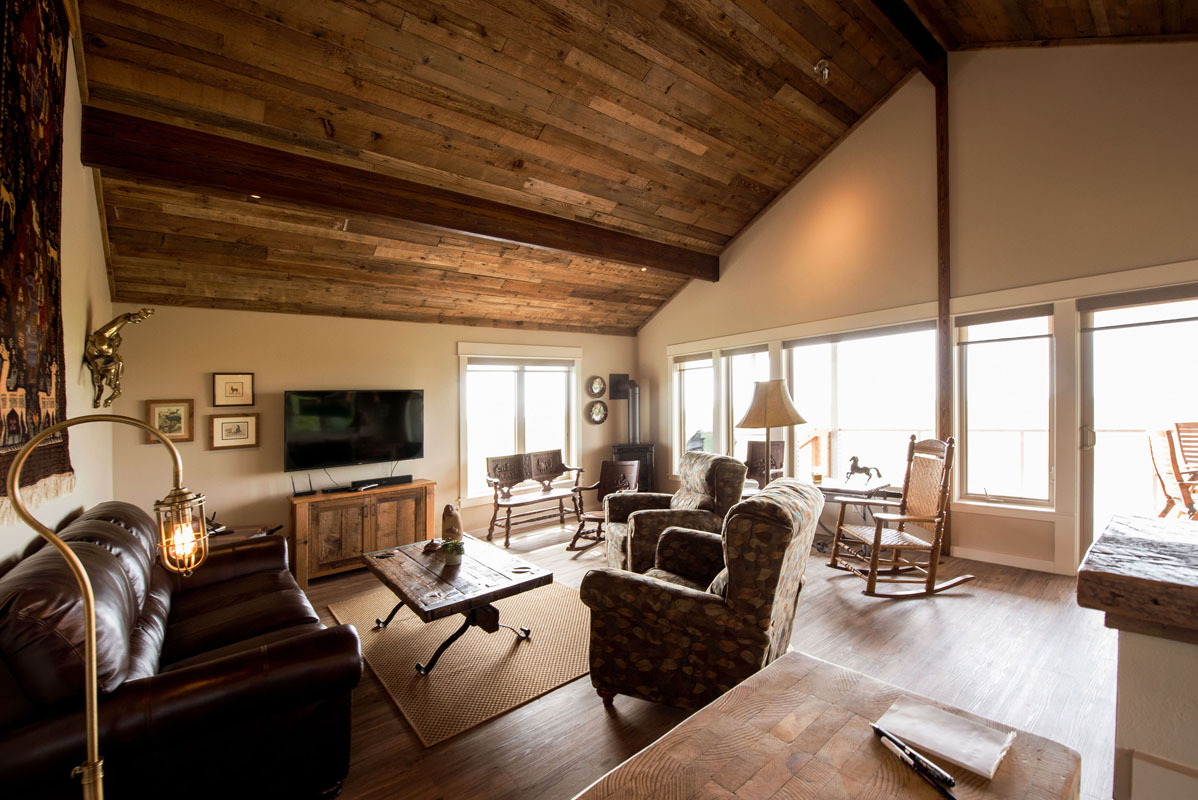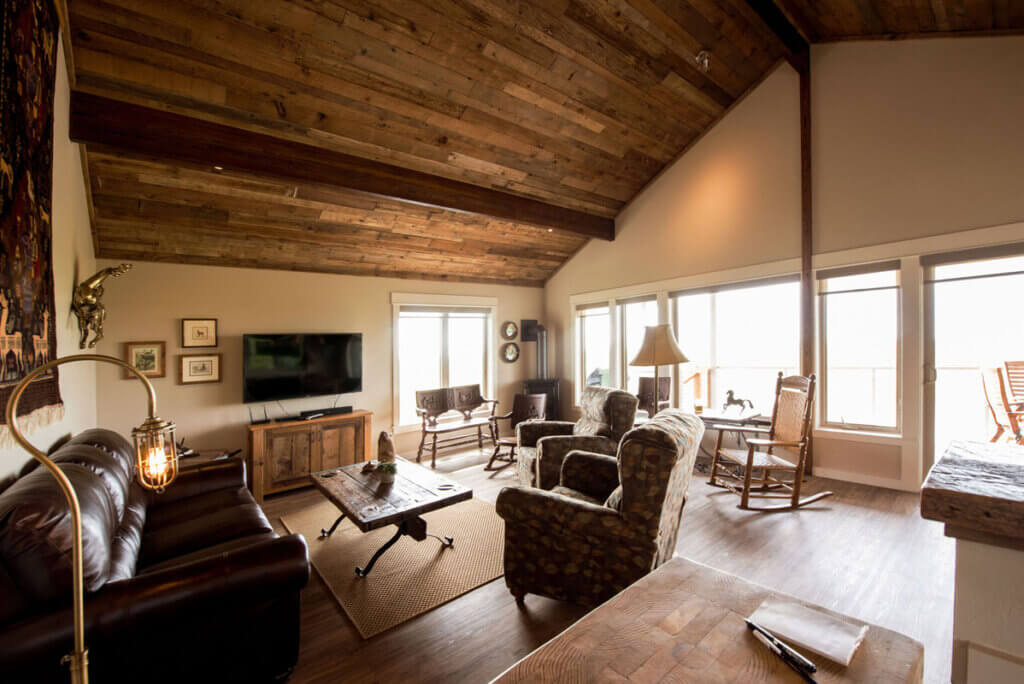 Simple furnishings harken back to an earlier time.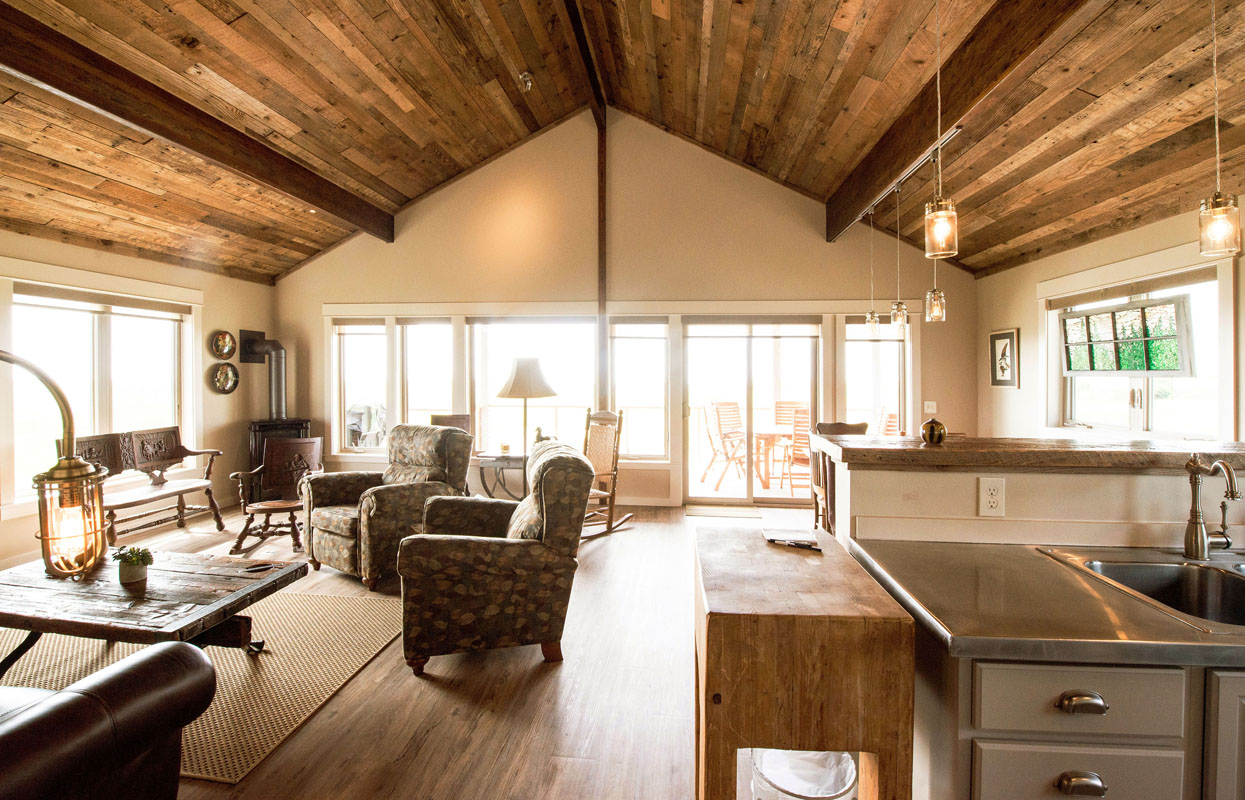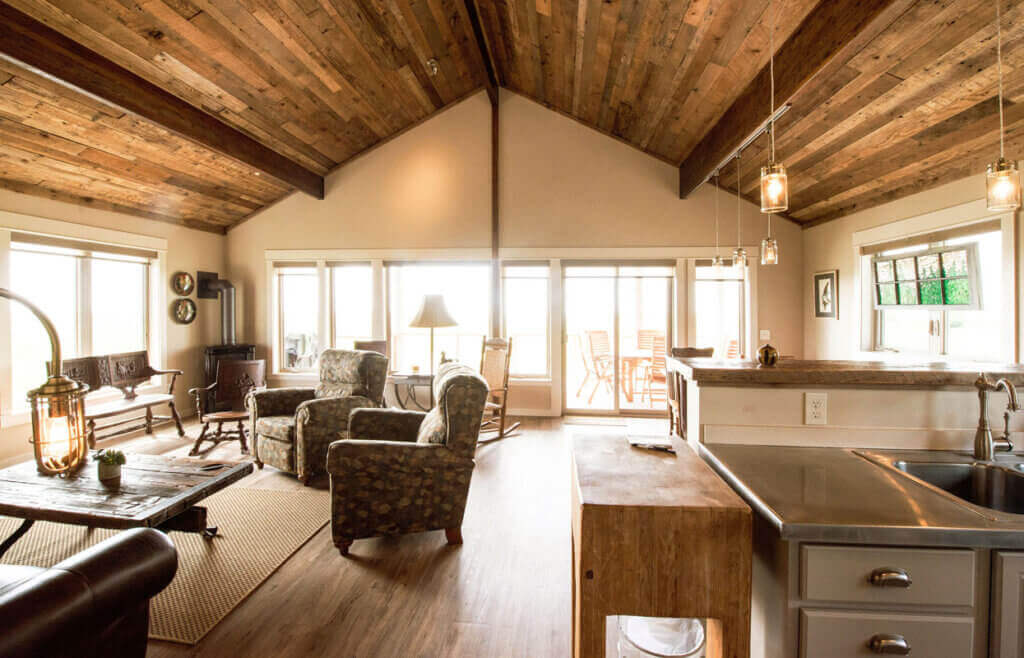 When the weather is nice, the homeowners and guests can enjoy a meal and watch the world go by from the covered deck on the farmhouse's second floor.
The pitched roof brings light and spaciousness into the great room.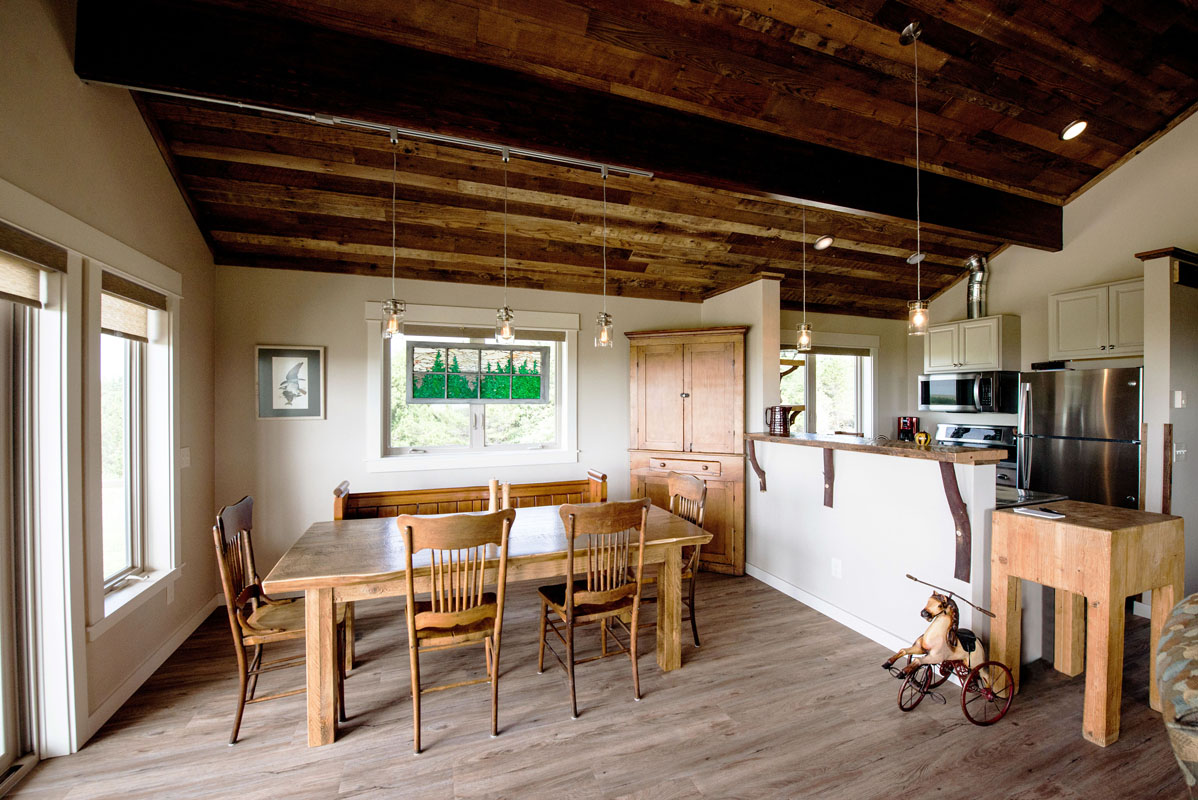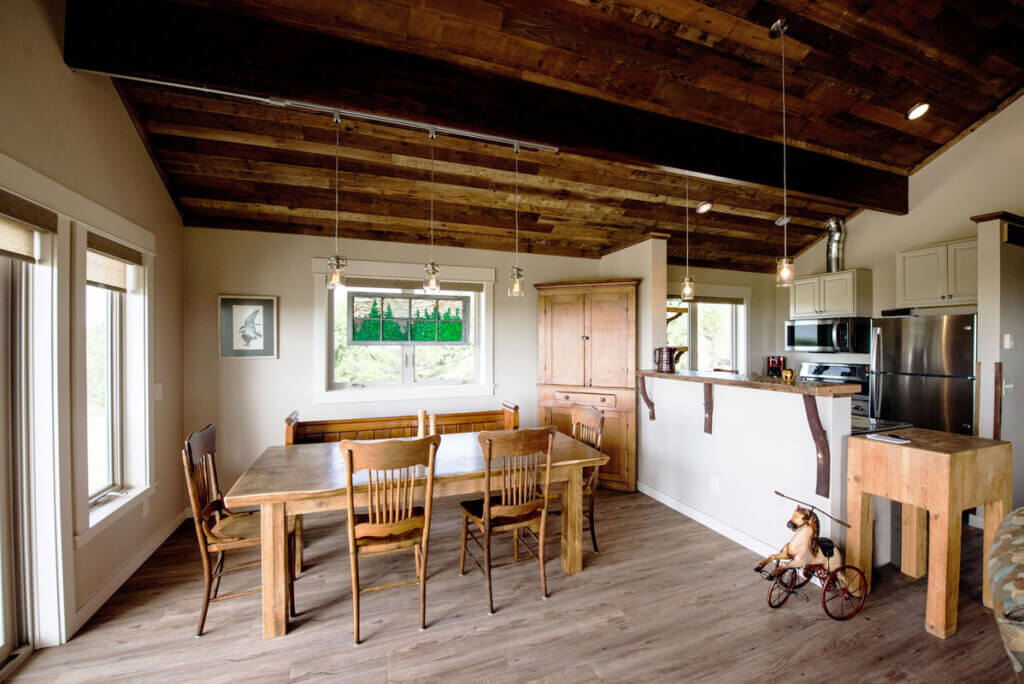 Light pours in through the windows and sliding door into the dining area. The lights are hung from a beam overhead.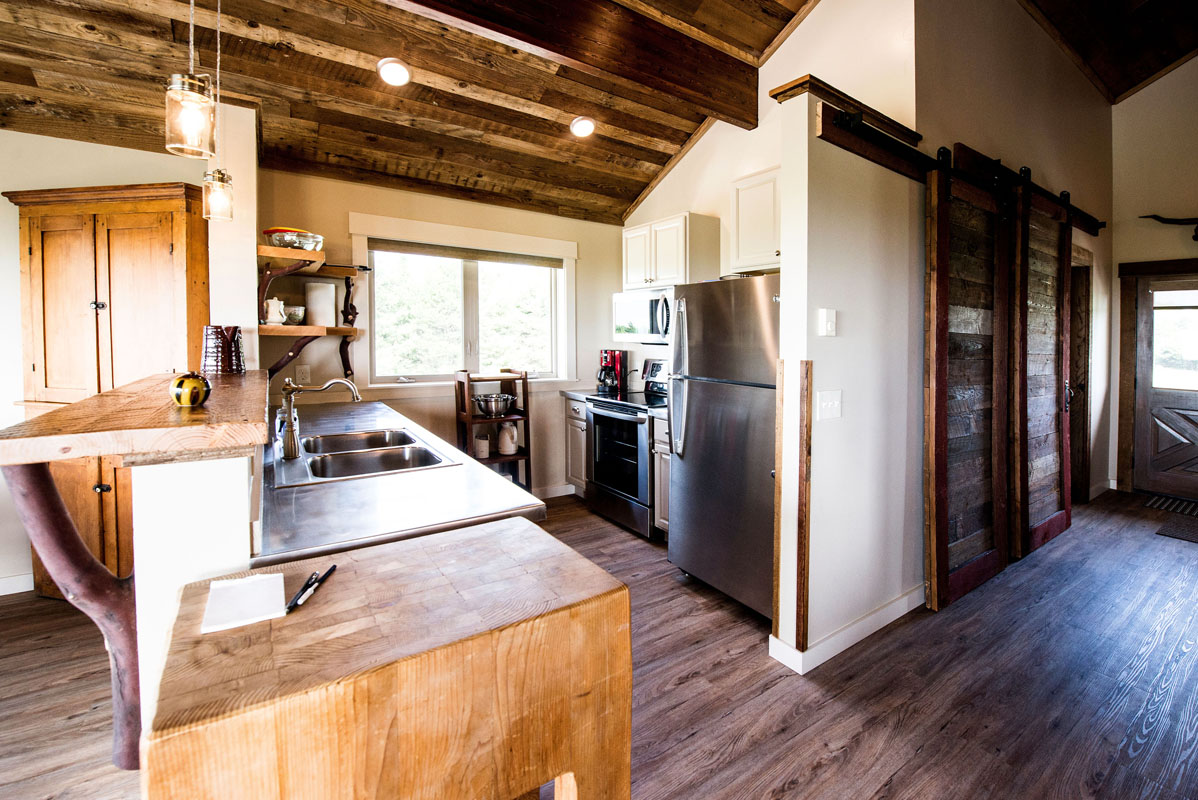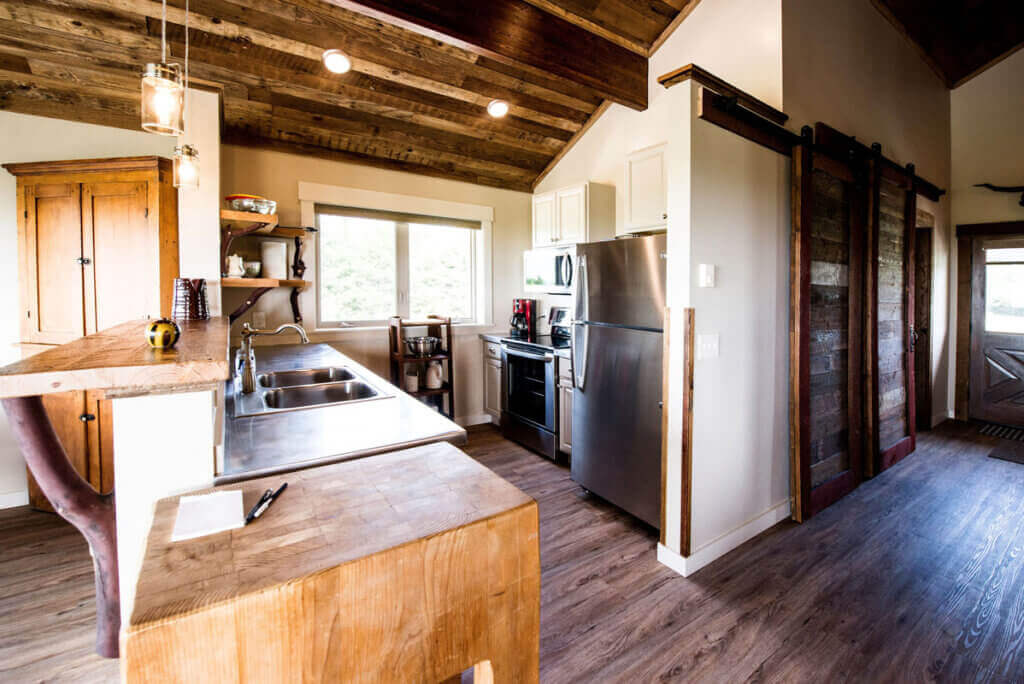 A large butcher block by the stainless steel double sinks makes food preparation easy.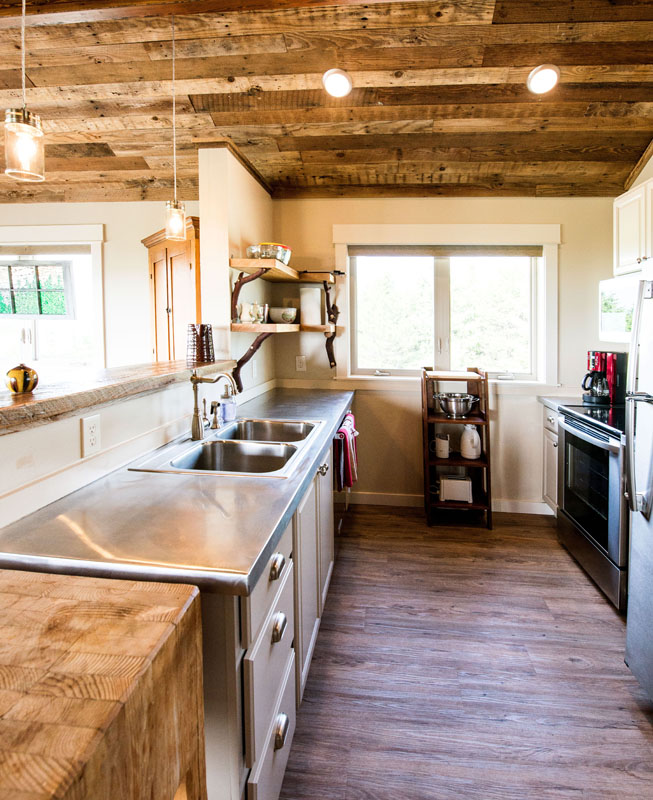 The galley kitchen is small but functional, with a breakfast bar so friends and family can chat with the cook.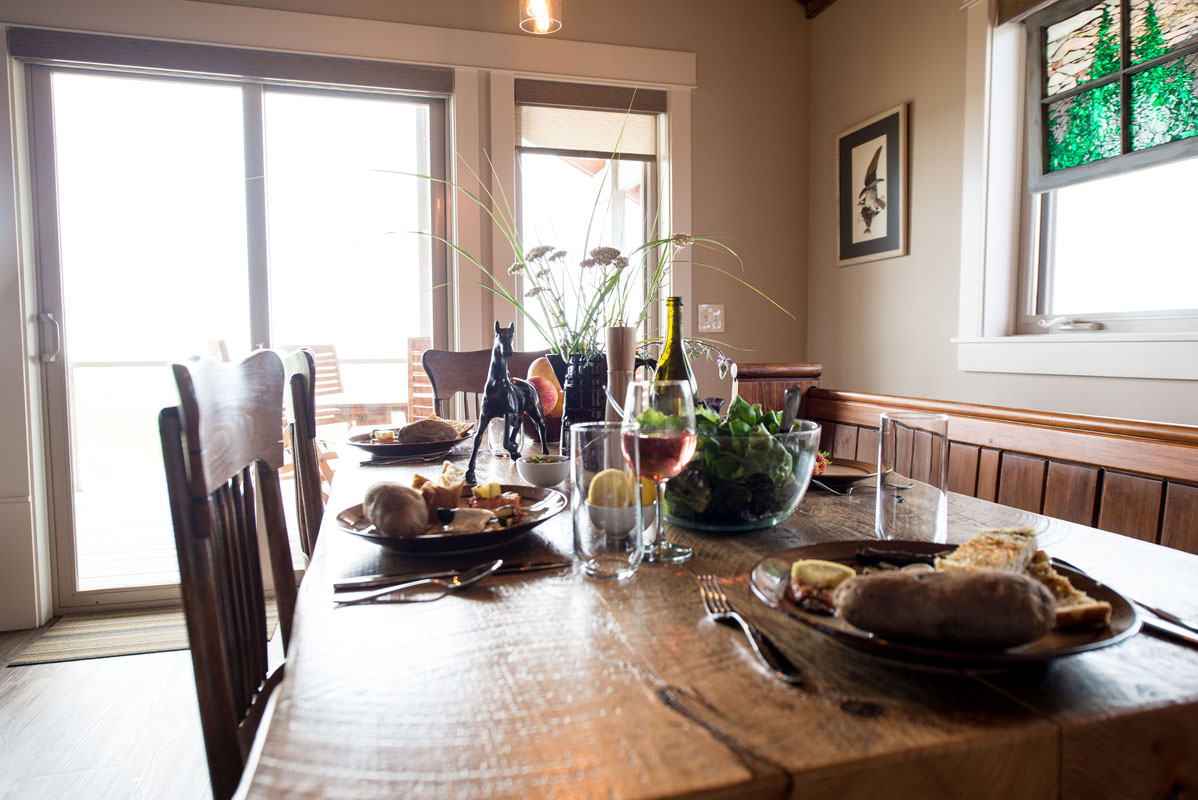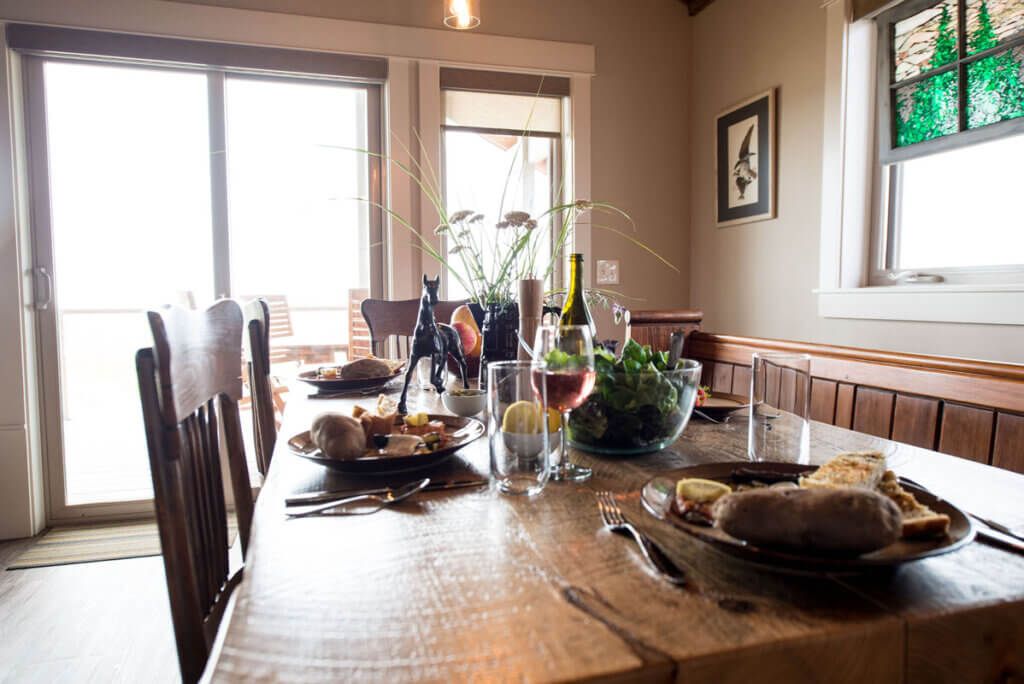 This farm style home with miles of surrounding land is ideal for entertaining.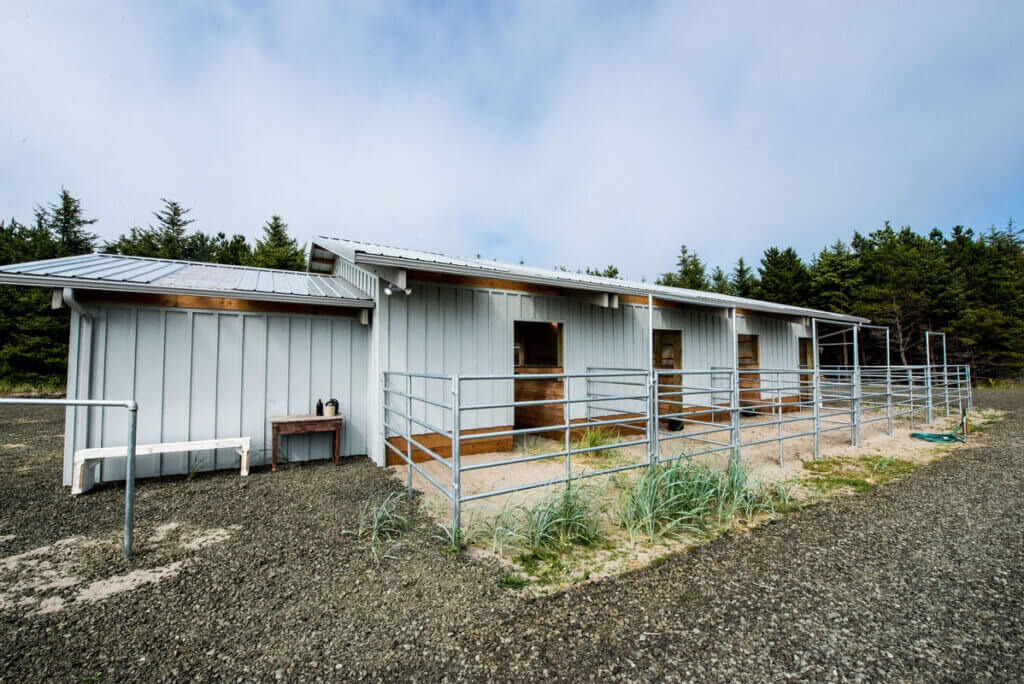 The horse stable on the property provides comfortable accommodations for equine residents.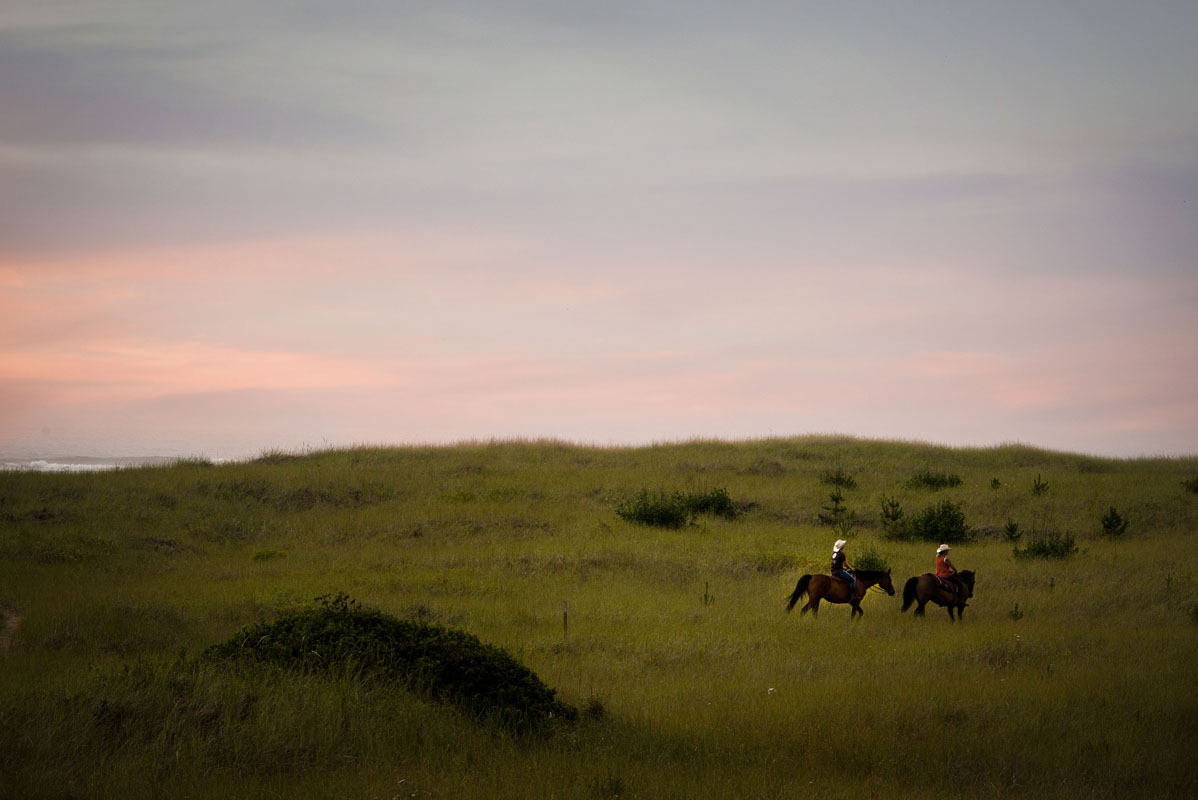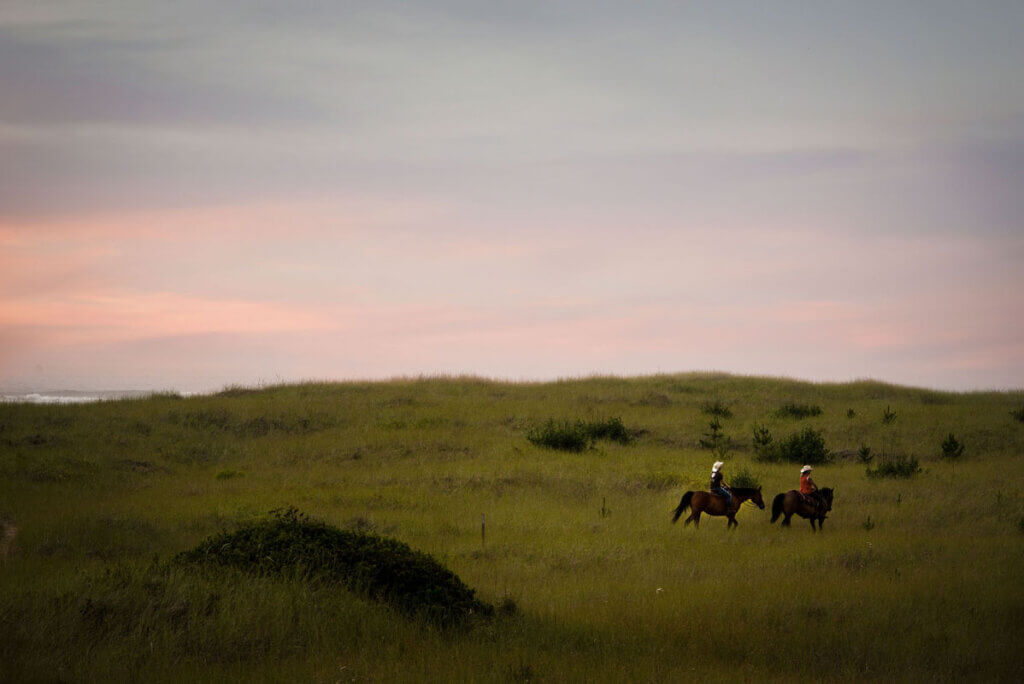 Sunrise and sunset are always spectacular in the San Juan islands.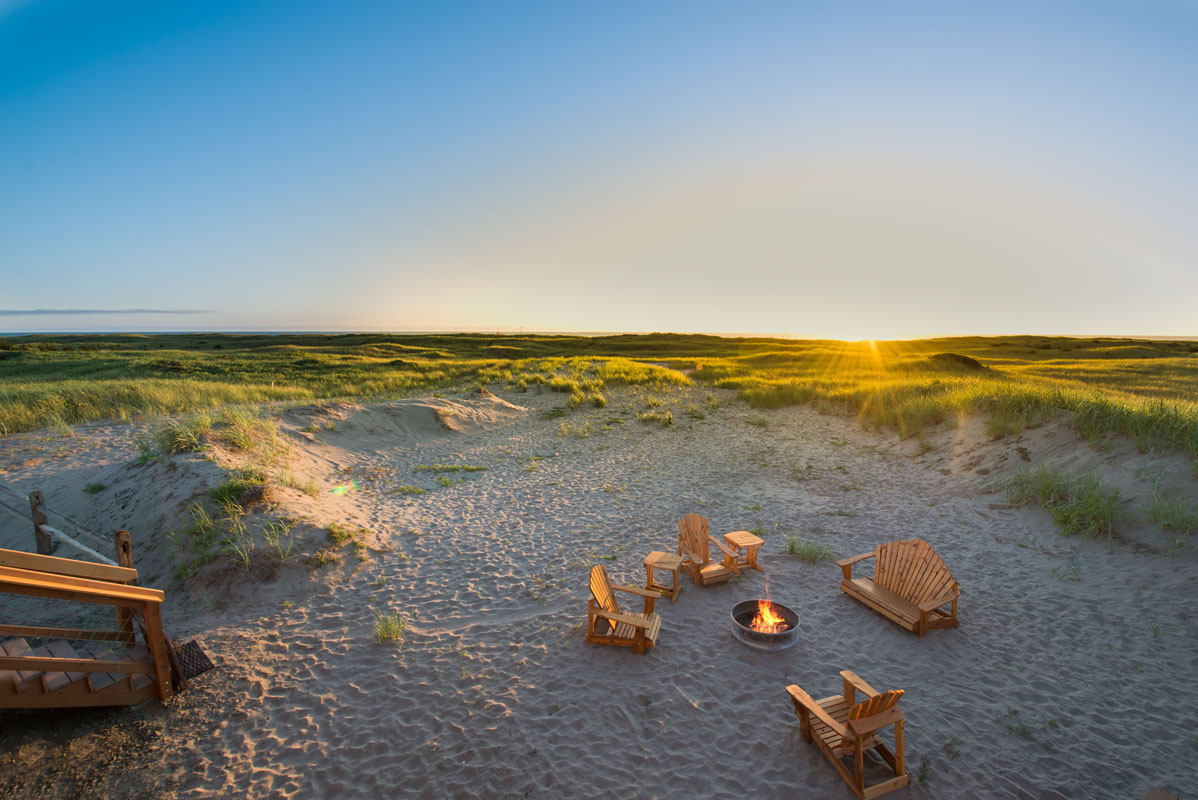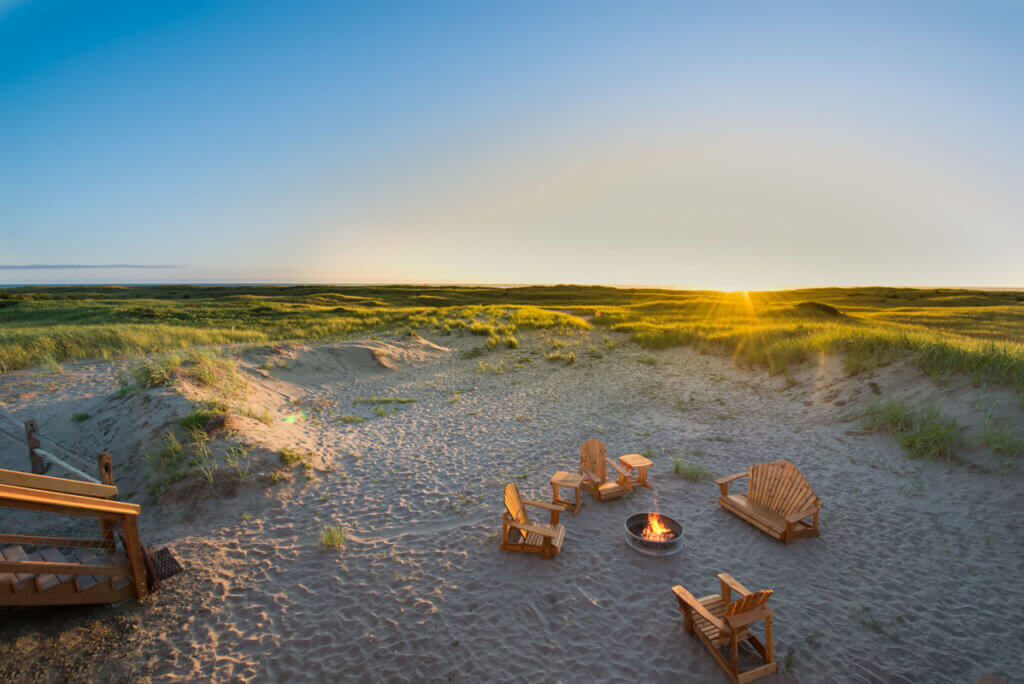 The firepit is the perfect place to gather in the evening to tell stories and watch day turn to night.
See more traditional and farmhouse style homes >>